List Of Top Packaging Companies In Chennai
In almost all the industries, packaging is as vital as the products themselves. It helps sell the goods, keeps it fresh for longer, and is easier to carry.
Choosing appropriate packaging for your products is a breeze when you're up-to-date on the latest trends in packaging.
Here is a list of top packaging companies in Chennai 2023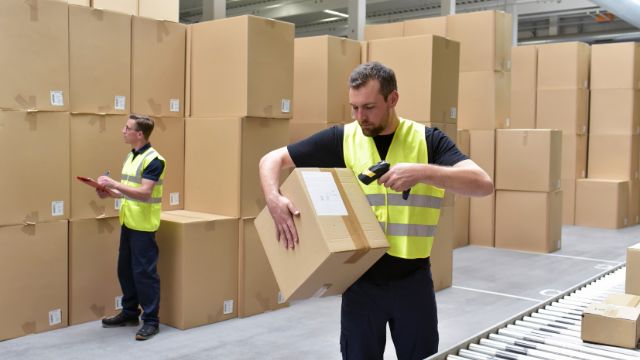 1. Manav packaging company
Website: http://www.manavpackaging.in/
Address: A-4, A- 5 & 6, Phase 1, MEPZ – Special Economic Zone, Tambaram 600045, Chennai, Tamil Nadu
It is widely recognized as one of the most innovative and forward-thinking businesses in the South Indian packaging sector. When you need a wide variety of corrugated goods, go no further than MPPL. They can provide superior answers to your Packaging problems because of their expertise, insight, and originality.
2. Aruna
Website: http://aruna.in/
Address: 2/16, Giri Nagar, Ramapuram Chennai 600 089. Landmark: Near SRM Dental College, Bank of Baroda, Behind L & T.
Located in the Indian state of Tamil Nadu, Aruna is a leading producer of high-quality corrugated boxes for a wide variety of industrial applications. In 1981, R. Balasubramanian & R. Arunachalam brothers established Aruna Industrial Corporation. The company got its start as a paper wholesaler, but later expanded into corrugated box production in response to customer demand and positive word of mouth. Aruna Industrial Corporation is expanding into the readymade woven clothing industry.
3. Pio packaging
Website: www.piopackaging.com
Address: 83, East Mada Church, Road, Royapuram, Chennai, Tamil Nadu 600013
They have everything they need to produce high-quality printed packaging for their customers, whether it is conventional multicolor offset printing or cutting-edge UV offset printing.
It is essential for those working in retail culinary & restaurant industries to realign their packing strategies. They are experts at tailoring custom designs to your specific requirements for retail packaging, guaranteeing that you receive a premium service at a reasonable price.
4. Jain packaging
Website: http://www.jainspackution.com
Address:  Floor, Sakthi Flats, No 128, NTR street, Rangarajapuram, Chennai – 600 024. India
Jains Packaging has been in business since 1988, and they specialize in producing and exporting various Packaging Machines. These have been employed in many different fields because of their high quality engineering.
Their modern production facility allows them to make a product line that performs well and requires little in the way of upkeep. Their robust research and development capabilities show their dedication to raising the bar on the already high-quality products.
5. Safire
Website: http://www.safireprintpack.com/
Address: New No.16, Old No.31, Balaji Nagar, 1st Street, Royapettah. Chennai – 600 014
Safire print pack is a well-known printing and packaging firm in Chennai. Our facilities span more than 50,000 square feet across two locations in royapettah and Tirunindravur. Over the years, they have achieved unprecedented success in the process of printing sector.
The business has developed into a comprehensive printing facility. To ensure that their customers receive exactly what they want, they have finishing equipment that works from start to finish.
They are the only business in southern India that offers a full suite of printing services, including offset, Flexo, and gravure.
6. JR Impressions
Website: https://www.jrimpressions.com/
Address: no: 326, women industrial estate, kattur Chennai-600062
JR Impressions was established in 1999 and has since become a leading vendor, exporter, & provider of certified quality packing equipment & printed services.
Their product range is made in a state-of-the-art factory using only the highest quality components and under the watchful eye of their knowledgeable workers. They have won over the major clientele and won the approval of the company's upper echelons.
7. ARK packaging
Website: http://www.arkpackagingsolutions.com/
Address: 33/3,Sekkizhar st, Maraimalai Nagar, Chennai-603209, Tamilnadu.
They are a managed professionally as a flexi packaging firm with a dedicated team that knows how to meet the demands of the commercial and pharmaceutical sectors.
The company employs a team of talented artists, product experts, marketers, and visual artists who are dedicated to developing innovative packaging designs that are visually stunning, contextually relevant to their respective industries, and packed with all the information consumers need to make an informed purchasing decision.
8. Maruthi Plastics and packaging
Website: https://maruthiplastics.in/
Address: No 2/371-1, Linegrant Village, Pulli Line Village, Redhills, Chennai – 600052
Established in 1980, Maruthi Plastics and Packaging Private Company Limited began full operations in 1999. They produce, stock, and ship a wide variety of packaging options.
All sorts of shapes, textures, and hues are available for consumers to select from.
As an added bonus, the Rotogravure printing & laminating processes used to create these packaging materials allow for the embossing of attractive designs, increasing the visibility of many companies' brands.
Conclusion
These days, packaging isn't just about looking good on the shelf, it is about quality packaging as well. That's why it's so important to do your choose the best before settling on the final one.
Contact these top packaging companies of Chennai for a wider selection of affordable, adaptable, and eco-friendly food packaging choices.