Top 10 Best Pvc Panel Companies In India
When it comes to the interior design of a home or room, the walls and ceiling must be correctly ornamented. Aside from the floor, the walls and ceiling of a space or a room draw everyone's attention when they first enter. Talking specifically about walls and ceilings, you get options like POP and Tiles for not only making it look better but also for protection from exposure to water and moisture. However, there's another more affordable, fast, and reliable option, it is to use PVC Panels instead of POP and traditional tiles.
If you really want to make your place stand out, you've got to consider PVC panels. There are literally hundreds of thousands of design and texture options to choose from. However, you should only pick branded PVC panels because low-quality panels do not last as long. And to help you out with that, we're here with the list of the top 10 best PVC panel companies in India. Let's get down to it then.
List of Best Pvc Panel Companies In India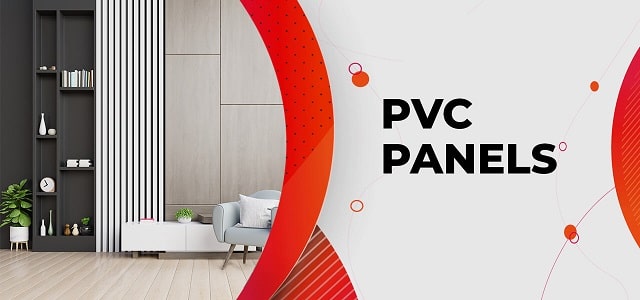 1. Ryan PVC Panels
Since its establishment in 1998, Ryan PVC Panels has touched new peaks in the growth chart in the last two decades. Till the early 2000s, it was just a small manufacturer of PVC panels in Punjab, but now it has become a well-renowned supplier all across India. Other than just PVC panels for ceilings and walls, they also sell a variety of products such as marble sheets, artificial glass, telescopic slides, louvers, and fluted panels. Ryan PVC became the leading brand and expert in this industry only because they provide the best quality PVC material-made panels, and that's what matters to a customer.
2. Sunbeam Ceiling
This company specializes in PVC panels only, so you can expect something better for the price you're paying. Sunbeam is one of the highest-rated suppliers and sellers of PVC panels online. To confirm that, you can check out Sunbeam Ceiling's Google reviews and ratings. The best thing we like about this company is that they only sell products made with recyclable material. And it confirms the claim of Sunbeam being an eco-friendly PVC panel brand. We ranked this company in the top five on our list since the design collection they have is very unique.
3. V2 PVC Panels
This Delhi-based brand has become quite popular in recent years, just after its establishment in 2016. There's got to be something why V2 PVC is getting more appeal in the market. right? Well, it turned out that they really sell the best quality PVC panel you can expect from a trusted brand. As of now, V2 PVC is considered the most prominent manufacturer and supplier of PVC panels all across the country. They have managed to expand their catalog within just a few years. Now you can find PVC wall panels, grid ceilings, false ceilings, wooden flooring, vinyl flooring, wallpapers, window blinds, and artificial grass in their catalog.
4. Goyal PVC Panel
In the Google business rankings, Goyal PVC has got the most reviews and ratings as compared to others on this list. And people are leaving good reviews only because they're satisfied with the products that Goyal PVC delivers. This company is known for the trust it builds with the customer, and customer satisfaction is its main priority. And there's nothing to complain about the PVC panel quality and design collection.
5. SSE GLOBAL
SSE Global is another famous PVC panel brand which is based in Uttar Pradesh. It began its journey not very long ago. However, SSE Global has managed to become one of the leading PVC panel suppliers in India. It is their collection of PVC wall and ceiling panels that make this company stand out from the crowd. Talking about the quality of PVC panels, you'll definitely be impressed once you touch them because they use high-quality recycled material, which feels expensive but won't be heavy on your pocket.
6. Wall Affairs
Wall Affairs is one of the highest-rated PVC panel brands on Google businesses. If you really want to make your home or any specific room look modern and trendy, this is the brand we'd recommend. With affordable pricing, modern designs, soundproofing, recyclable material, and low maintenance but fast installation, you may feel impressed by PVC panels from this company. On top of that, you won't be having issues like bends and the bad smell of such panels because they're pretty high quality.
7. Delby PVC
It is a Punjab-based PVC company that is fairly new in this industry but has the potential to take the market by storm. With this company, you can expect to get the best PVC panels at the best price points. We've added it to our list because we're really impressed by the design collection Delby PVC has. You may feel a little overwhelmed by looking at so many incredibly awesome designs.
8. Creative Decor, Agra
As the name suggests, Creative Decor is all about making your place look unique and beautiful using PVC wall and ceiling panels. Mostly, this company is famous for the best quality and interesting design of 3D panels. And if you're looking for something like that, don't forget to get a quote by calling Creative Decor. Other than just PVC panels, there's something more. You can check out their products like textured paints, wooden flooring, blinds, POP, curtain rods, PVC grass, etc.
9. Decoinn
If you're looking for the most economical yet quite good quality PVC panels, then you should consider Decoinn. It is definitely another of the highest-rated brands on Google Business, and that's only because this brand holds onto its claims. Easy to maintain, waterproof, heatproof, fire retardant, and light in weight are some of the features of Decoinn's PVC panels, and definitely, there's more to it.
10. Maharaja PVC
Last but not the least, we want to add another high-potential brand, it is none other than Maharaja PVC. This brand has been in the market for quite a while, and they certainly sell the best, most affordable as well as most reliable PVC panels in India. However, luxury panels, 3D panels, and flooring by Maharaja PVC are some of the options we liked the most.
So yeah, these were our top 10 picks in terms of the best PVC panel brands or companies in India. We always recommend buying such decorative items from well-established brands, otherwise, you'll just end up wasting your money.