List Of Top Event Management Companies In Chennai
Gone are the days when you had to organize an event by yourself with a tight budget, now things are completely different. And that's only because of the event management companies. Such companies help you organize any sort of event without you getting too much burden on your shoulders, instead, you hire these companies and they handle the rest.
However, not every event management company is the same, you may come across some really terrible ones that just burn a hole in your pocket and don't deliver what they promised. That's why we are here with a list of the top event management companies in Chennai for 2023. So if you live in or around Chennai, these event management companies are your best bet. Let's get down to the list now. Shall we?
Best Event Management Companies In Chennai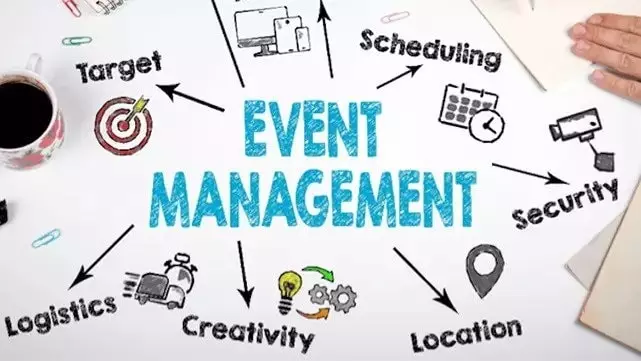 1. DA Eventz
DA Eventz, hailing from the lively city of Chennai, is an event management giant known far and wide. They've marked their territory in the industry as true pioneers. They get into the heads of their clients and bring together spectacular experiences that are hard to forget. Conferences, entertainment events, you name it, they've got it. DA Eventz is all about the details, they design, they execute, and they leave you with memories that last a lifetime. With an innovative approach and seamless management, they leave no stone unturned to make every event a resounding success. The name DA Eventz and corporate event management are almost synonymous now. They go above and beyond, wowing their clients with their precision and finesse. From start to finish, they guarantee a service that screams excellence.
2. OM Events Chennai
Now, let's talk about OM Events, a forward-thinking force in the event management scene based out of the energetic city of Chennai. They've got a knack for orchestrating experiences that create lasting impressions. They're the magic makers, spreading cheer and orchestrating celebrations across South India's mesmerizing landscapes. One of the things they truly cherish is Client satisfaction. This passionate team of event wizards is all about making the clients' dreams come true. They spin creativity and innovation into every event, making magic every step of the way. They've got a can-do spirit and a wallet-friendly approach that helps bring their client's dreams to life.
3. Renaissance Event Management
Next is Renaissance Event Management, a known name in the event management industry, famous for adding a dash of art to every event. Their impressive portfolio that spans over two decades is proof enough of their prowess in creating unforgettable experiences. Be it a glitzy product launch or a classy wedding, their innovative concepts definitely leave a mark. It's all in the details for them, a team of experts who guarantee that every event is as seamless as it can be. Client relationships matter to them, and they're committed to exceeding expectations to help businesses shine through memorable productions. All in all, Renaissance Event Management strikes a perfect balance between quality and affordability, ensuring that unforgettable events are within everyone's reach.
4. Showman Entertainment Private Limited
With their hands-on experience of over a decade, this company has crafted memorable experiences for brands and clients that everyone talks about. Offering an all-in-one package of event solutions, they go beyond the usual, catering to everything from breathtaking product launches to carefully chosen venues and magical entertainment. It's no wonder they've become the symbol of event excellence in India, and their popularity as top-notch festival conductors is through the roof. But wait, there's more! Their highly regarded subsidiary, 3D Mapping India, turns ordinary structures into mesmerizing visual wonders, literally transforming buildings into remarkable works of art. Staying true to its mission of creating unforgettable memories, Showman Entertainment is reinventing the meaning of remarkable experiences for its clients.
5. Primus IndTech Private Ltd
Next is Primus, a marketing powerhouse stationed in Chennai with branches in Bangalore, Hyderabad, and Cochin. They've sprung from the wisdom of multinational corporations, with founders carrying a wealth of knowledge spanning more than a decade. Excelling in managing domestic and international commercial events on a tight schedule, Primus has built a stellar reputation among big industry players, MNCs, and respected government organizations, all putting their faith in Primus's top-tier services. Having a rich record of over 20 years, Primus takes great pride in overseeing every little detail of event planning and execution, freeing clients from the nitty-gritty.
6. Elite Eventz
Established in 2008, Elite Eventz is another top-tier event management company in Chennai that's all about creating standout events and celebrations. Their unique skill in event planning offers creative solutions for seamless execution, turning clients' ideas into events that will be remembered for a long time. Whether it's a small birthday party or a massive corporate event, Elite Eventz handles everything with ease, thanks to its broad network of first-class vendors and venues, all while making sure it's budget-friendly. Their success is driven by their creative thinking and imagination, with their experienced team always delivering spectacular results.
Conclusion
Now you know what makes an event management company great, and as a customer or client, what you should look for when hiring such a company to manage your next event. However, these companies mentioned in today's post are more than enough, so you don't need to go through that confusing research process.