Top 10 Best Event Management Companies In India
Whether it's a formal party, a wedding, or a corporate event, a lot goes into organizing one. And that could really be such a hectic thing for one person to handle, therefore event management companies exist. You'd be surprised to know that the event management industry started thriving quite recently in India. And, while this industry is currently at an all-time high, it is expected to reach a $7,500 million market size by 2027. You may be thinking that the recent Covid pandemic must have been a huge roadblock for the events industry. Correct? Yeah, some companies had to shut down, but others adapted quite quickly and realized the importance of technological implementation.
So if you are looking for the best event management company to handle and organize an event as per your requirements, then keep on reading today's post. It's going to be a little detour where we will be introducing you to the top 10 best event management companies in India. So stay tuned till the end to find out which of these companies offers the best event management services as per your needs.
List of Top Event Management Companies In India
1. Cox & Kings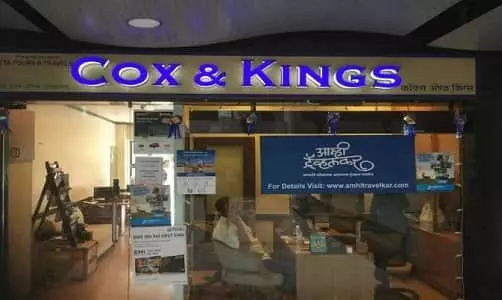 Cox & Kings is basically a travel company that started off way back in 1758 in India. Over the years this company gained quite a lot of popularity, not just in India or Europe, but all around the globe. For many years, Cox And Kings just offered their travel services to the general public, but now the picture is a little different. Now Cox & Kings is known as the biggest event management company in the world, and it certainly provides great competition to the huge names in the event industry of India. At Cox & Kings, they provide all sorts of event management services like conference planning, exhibitions, business meetings, seminars, and whatnot.
2. Wizcraft International Entertainment Pvt Ltd
You may have seen that many blog posts and other online sources have been ranking Wizcraft in the top spots when it comes to event management. And that is for a valid reason, Wizcraft International Entertainment Pvt Ltd is for sure the top-notch event management company in India. This company is for sure the favorite of many businesses and even the Indian government. You may have seen that Wizcraft has handled many huge events like the 19th Commonwealth Games, Hockey World Cup, Independence Celebrations, etc. Without a doubt, this is one unbeatable and quite committed event management company in the event industry of the country.
3. Percept Limited
Primarily, Percept Limited is known as a huge and well-established media company in India, but it is for sure more than that. Percept has been around for nearly four decades now. That's the prime reason why many clients of Percept trust this company deeply. However, Percept has made it to our list today because it did catch on to the trend of the event industry in the mid-1990s, thus it is one of few companies that pioneered the event management trend in the country. Without a doubt, you won't be having any issues with the event management services offered by Percept Limited.
4. DNA Entertainment Network Pvt Ltd
As the name suggests, DNA Entertainment Network Pvt Ltd is an entertainment company that also hosts or manages events for its clients. However, this company is the one that has handled or managed some really high-profile events for the wealthiest people in India. Even the government of India also assigns many event management projects to this company because it has been quite good at making the events highly successful. In the past, this event management company has collaborated with IPL, BCCI, Pro Kabaddi, ISL, etc. Even many foreign artists who want to perform in India in a live event also consider DNA Entertainment Network Pvt Ltd.
5. Travel Corporation (India) Ltd
It's true that Travel Corporation Ltd is one of the oldest established travel companies in the country. Not just that, TCI or Travel Corporation India Ltd was one of the few travel companies to adopt the idea of event management and provide such services to the general public. Over the years, this company has also made its impression in many other nations around the globe. And it has received many awards in India for managing many memorable events. That's why it deserved to be included on the list of the best event management companies in India.
6. Cineyug Entertainment Private Limited
If you are a resident of India, you may have heard of awards shows like Zee Cine Awards and Stardust. Right? Well, Cineyug Entertainment Pvt Ltd is the event management company responsible for managing such huge events. And if you have witnessed those awards shows, then you already know what this company is capable of. If you are looking for an event management company that glitters the glamor and follows the latest trends while organizing an event, then your search ends here.
7. TAFCON Projects
No matter what the subject, theme, or niche of your event is, TAFCON is one such event management company that has managed to deliver what its clients want. TAFCON has been around since the beginning of event management trends in India, so yeah, this company knows better than all those generic companies that started off just a few years ago.
8. WOW Events Pvt Ltd
WOW Events Pvt Ltd has been the prime choice of many companies like LAVA, Honda, Orient, Airtel, Muthoot Finance, JK Lakshmi, etc. Over the years, the people behind this event management company have worked quite hard to build up such an enormous client base. Not just that, this company has been organizing and managing other events for other than business needs, and that's why it has won many awards throughout the years. This company really took off after 2010, and since then it has been the golden era for WOW Events Pvt Ltd.
9. Sercon India Private Limited
This Delhi-based event management company has been able to make itself stand quite well against the competition in the event industry. However, Secron isn't a generic new event management company, it has been around for more than 26 years now. And throughout these years, Secron has managed to enlarge itself to the point where now there are more than 1000 people working in this company. Compared to other huge names on our list, Secron isn't well known because they don't spend quite a lot on advertising. The people behind this company believe that word-of-mouth publicity has been working quite well for the growth of their company.
10. George P. Johnson
George P. Johnson is one such company that has used the power of internet marketing quite well and it has played a significant role in its success. It is true that this company has been around since 1914, but it was just in the mid to late 1990s when George P. Johnson started offering their event management services to worldwide clients. In short, the internet increased the reach of this event management company. Over the years, this company has organized and managed one of the greatest and largest live events worldwide. So yeah, that is pretty remarkable.
Conclusion
That'll do it, now you have your hands on the most detailed list of the top 10 best event management companies in India. We have included all types of event management companies that organize both high-profile events as well as regular events.