Fannie Mae Company Net Worth, History, CEO, Headquarter, Origin Country & More
Surely Fannie Mae needs no introduction. In 1938, during the Great Depression, Congress founded The Federal National Mortgage Association (FNMA), most often known as Fannie Mae. As part of the New Deal, it expanded access to mortgage financing for people with middle- to lower-incomes. Fannie Mae does not provide mortgages. However, it does so through secondary mortgages, which it purchases and guarantees. This reduces the dangers faced by the bank, encouraging them to make loans.
In the secondary mortgage market, Fannie Mae is one of two major buyers. The Federal Home Loan Mortgage Corporation, or Freddie Mac, is a government-sponsored company founded by Congress. Fannie Mae is vital to the US housing market. Let us examine the esteemed corporation's current valuation, its distinguished history, its esteemed CEO, its distinguished headquarters, and its government-sponsored founding.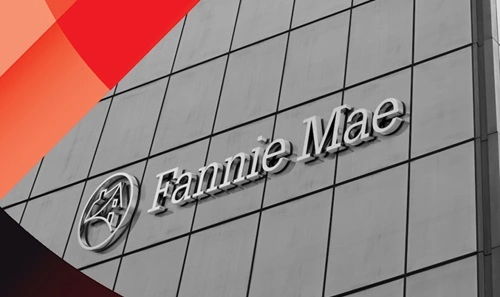 | | |
| --- | --- |
| Fannie Mae Company Origin Country | United States |
| Established Year | 1938 |
| Headquarters | Washington, D.C., U.S. |
| Fannie Mae Company CEO | Priscilla Almodovar |
| Fannie Mae Company Net Worth | $0.87B  as of November 01, 2023 |
| Industry | Government-sponsored enterprise and public company offering Financial services |
Fannie Mae History
Fannie Mae's 30-year, fixed-rate mortgage program transformed U.S. homeownership. The early 1900s saw many households dreaming of homeownership. Without a long-term, fixed-rate mortgage, saving for a down payment was hard, loans were short, and balloon payments were high.
The Great Depression caused approximately 25% of homeowners to lose their houses to foreclosure. Insufficient cash prevented banks from making mortgage loans. To fix the problem, the US government founded Fannie Mae to offer mortgage market liquidity, stability, and affordability.
Fannie Mae helped banks finance long-term, fixed-rate mortgages. The revolutionary mortgage loan made homeownership more affordable, gave homeowners more mortgage payment security, and changed the housing market.
Fannie Mae continues to provide stable, efficient, and inexpensive home loans in the US. By managing risk for sustainable housing finance and offering innovative mortgage solutions, we aim to be America's most valued housing partner.
Fannie Mae Company Financial Details as of 2023
Faced with high mortgage rates, rising property values, and rising rents, Fannie Mae's net revenue fell to $4.7 billion in Q3 2023. Credit loss benefit declined to $652 million from $1.3 billion in Q2 2023, lowering net income. This was due to write-offs on redesigning loans because to rising single-family house values.
However, the firm injected $106 billion and acquired 224,000 single-family purchase loans, remaining prominent in the mortgage industry. More over 45% were first-time purchasers. Additionally, the corporation financed 159,000 affordable multifamily rental units and 45,000 refinance loans. A rise in average loan size boosted the single-family conventional guaranty book by $5.5 billion, while significant delinquency declined to 0.54%. The guaranty fee stayed at 47.0 basis points.
Despite these efforts, Fannie Mae CEO Priscilla Almodovar cited rising mortgage rates, high home prices, a housing supply deficit, and growing rental costs as major issues. The 30-year fixed-rate mortgage rate rose from 6.71% in Q2 to 7.31% in Q3. National property prices rose 1.7% in Q3 vs 3.8% in Q2. Multifamily business volume climbed from $15.1 billion in Q2 to $16.4 billion in Q3, and guaranty book rose 2% to $464.7 billion. The serious delinquency rate rose from 0.37% to 0.54%.
Despite a drop in net revenue, Fannie Mae's activities increased the GSE's net value to $73.7 billion, helping 428,000 low- to moderate-income borrowers and first-time homeowners. The company also saw $795 million in fair value gains and high net interest revenue from base guaranty fee income.