Archer Daniels Midland Company Net Worth, History, CEO, Headquarter, Origin Country
As you may already know, the food processing sector of the United States is one of the biggest in the world, that's why there is so much scope there. That is exactly why you see so many food processing companies popping up everywhere in the country. But Archer Daniels Midland was something different. They started out way back in 1902, and as of now, they stand in the market as one of the top food processing companies in the country. And as a witness of that, you might be wondering how they got this huge over the years. Well, if that is something you find intriguing, then today's post is all about you. Here we will be going over a little bit of history about ADM aka Archer Daniels Midland, how things work behind the scenes, who's currently in charge of the company, and most importantly, what their net worth is. So yeah, if you are into all that stuff, simply keep on reading. Here we go.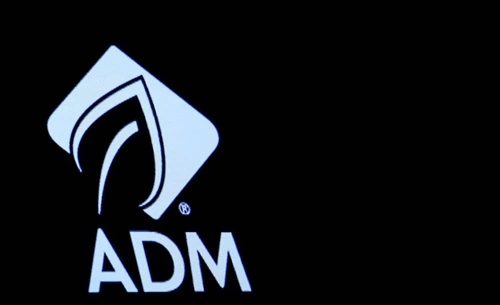 | | |
| --- | --- |
| Archer Daniels Midland Origin Country | United States |
| Established Year | 1902 |
| Headquarters | Chicago, Illinois, U.S. |
| Archer Daniels Midland CEO | Juan Luciano |
| Archer Daniels Midland Net Worth | $38.89 billion (as of November 2023) |
| Industry | Food processing, Commodities |
The Archer Daniels Midland Story
Can you believe it? The big name, ADM, started from just a small idea! Back in 1902, in the heart of Minneapolis, the first brick was laid for Daniels Linseed Co.'s mill. They had a simple aim of making linseed oil. But not for cooking! No, this oil was special. It was for things like paints and glue. Then, George A. Archer joined in. By 1905, they got a new name, Archer-Daniels Linseed Company. Things really kicked off in 1923 when they joined hands with Midland Linseed Products Company. That's how our modern-day Archer Daniels Midland Company, or ADM for short, was born. And wow, they had over $11 million in stuff and ruled over a third of the U.S. linseed business! The years rolled by, and ADM just kept growing. By the 1950s, they had 5,000 people working for them and made more than 700 different things! And then, a big move in 1969. They said goodbye to Minneapolis and set up shop in Decatur, Illinois.
The Archer Daniels Midland Net Worth
Stepping into 2022, ADM had some amazing figures to show. Their earnings? Well, that was a massive $101.6 billion! And what about their net profit? Well, that was impressive too, a strong $4.34 billion to be exact. But it's not just about money though, you see, ADM is everywhere! How? Well, they have more than 270 plants worldwide. From these spots, they change basic grains and seeds into things we all use. Think about the food on our plates, the drinks we sip, and even the stuff our pets munch on, that's what ADM sells. Because of all this, by November 2023, ADM's total value or net worth was sitting at an astonishing $38.89 billion.