Exxon Mobil Company Net Worth, History, CEO, Headquarter, Origin Country & More
As of now, Exxon Mobil is known as a giant natural gas company, but like always, this company had to start out pretty small. And the story behind that is pretty interesting how they got everything right over time and how Exxon Mobil became this super successful oil and gas company. So yeah, if you have ever wondered that and wanna know a little more about this incredible company like their net worth, a little bit of history, current CEO, and things like that, then simply keep on reading because you are about to find that out here.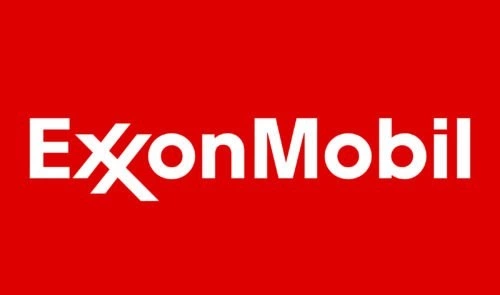 | | |
| --- | --- |
| Exxon Mobil Origin Country | United States |
| Established Year | 1882 |
| Headquarters | Spring, Texas, U.S. |
| Exxon Mobil CEO | Darren Woods |
| Exxon Mobil Net Worth | $429.54 billion (as of October 2023) |
| Industry | Energy: Oil and gas |
The Exxon Mobil Story
Let's wind the clock back a bit, shall we? Our journey began in 1866 with a little company called Vacuum Oil. Now, that might not ring any bells, but only as of now, so yeah, hang tight! Just a few years later, in 1879, the big fish in the pond, Standard Oil, decided they liked what Vacuum Oil was up to and brought them into their fold. But as they say, all good things must evolve. So, in 1911, there was a big shuffle, and Standard Oil kinda got split up. As time rolled on, there were a few makeovers and game-changing moves within the company. And here's where it gets super interesting, it was actually in 1999, when this company found a partner in Mobil. That's when the ExxonMobil we know and talk about today came to life. And now we know it as this multi-billion dollar company that started out pretty small, but now is like a giant in the industry.
Net Worth And Leadership
Wanna take a wild guess at who's running the show behind the scenes for Exxon Mobil? Yup, it's none other than CEO Darren Woods. With Darren taking the lead and the amazing team at the Management Committee backing him up, this company is always on the move. Sure, they've faced their fair share of waves, but with a clear vision, they've always managed to sail smoothly. Now, let's talk numbers, but in simple terms, alright? In 2022, ExxonMobil's revenue was a massive $413.68 billion. Just try imagining that amount, it's huge! And they had assets worth $369.07 billion. A lot of this success comes from their super-hardworking team of 62,300 people. These folks give it their all every single day. And yup, fast forward to October 2023, and their net worth has jumped up to $418.29 billion. What's even interesting about ExxonMobil is how many things they're involved in. From the oil you put in your car to the energy that might be lighting up your home, they've got their hands in a lot of pies, quite literally. You might've heard of brands like Coolanol, Esso, or Mobil? Yeah, these are all the sub-brands under the big umbrella of Exxon Mobil.