Citigroup Company Net Worth, History, CEO, Headquarter, Origin Country
Recently, you may have been heading Citigroup's names in the news articles and on the TV news as well ? Well, right now, they are encouraging their clients and customers to go paperless and enjoy their financial services on their devices. But that is not what we are here for today. You see, Citigroup has been around for more than 200 years, and that is literally a rich history to have as a financial service provider in the country. And if that intrigues you, that may be the reason why you landed on this post searching for Citigroup's net worth. Worry not though, we'll be going over that, and a lot of other interesting details like how Citigroup became a thing, who's currently in charge of the company, and stuff like that. So yeah, let's get down to it and see what the current stats for Citigroup are.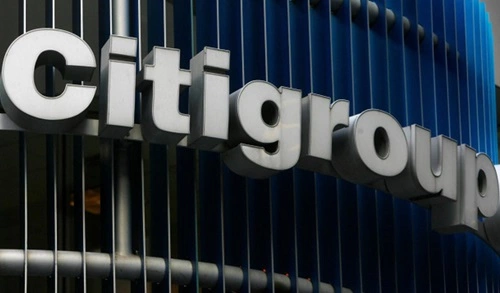 | | |
| --- | --- |
| Citigroup Origin Country | United States |
| Established Year | 1998 |
| Headquarters | 388–390 Greenwich St., New York City, New York, U.S. |
| Citigroup CEO | Jane Fraser |
| Citigroup Net Worth | $80.5 billion (as of November 2023) |
| Industry | Financial services |
The Citigroup Story
Did you even know that the word or term "Citi" is actually short for Citigroup which is this big bank from the USA? See, at one point in time, 1812 to be exact, there used to be this old bank named City Bank in the city of New York. That's where it all began for Citigroup! But as time went on, that bank in New York City got some name changes over the years. Like in 1998, Citicorp (that's what they called themselves back then) teamed up with The Travelers Companies. But by 2002, they went separate ways. Today, Citi is a big name. So much so that as of now, it is literally one of the "Big Four" banks in the country. As of now, they have two different parts of the company and one part is for big businesses, helping with their money and investments. The other one is for people like us aka the regular clients or customers who are in need of financial services. Since they've been around for a long time, helping people everywhere, but, here's some news, lately, they're thinking of focusing more on home and less internationally.
Citigroup Financials
Established back in 1812, this New York-based giant is quite the talk of the town. It's huge! Operating in almost 160 countries, its reach is hard to even imagine. So, what's exactly Citigroup all about? In simple terms, they deal with money. Lots of it. They've got segments for everyday banking, catering to big clients, and more. In that one "more" everyone is included like you and me and every other average customer or client of Citigroup that is in need of financial services. But here's the big question: How rich is Citigroup? Ready for this? A staggering $80.5 billion as of November 2023. That is what their estimated net worth is as of November 2023. If numbers fascinate you, diving into their annual report or some financial databases might be what you are looking for.