CCAvenue Advantages and Disadvantages
Ccavenue is a well-known payment gateway service that offers companies a simple and safe way to take payments online. To assist streamline payment procedures and enhance the client experience, the platform provides several features and capabilities.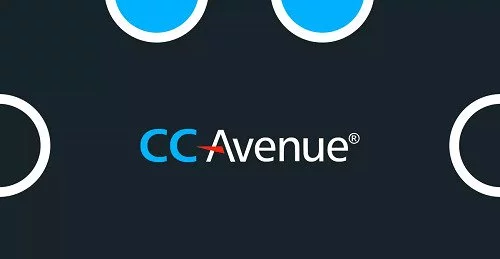 Advantages of CCAvenue
Wide Selection of Payment Alternatives
To serve a global clientele, CCAvenue provides a wide selection of payment alternatives. It enables users to conveniently transact in the way they prefer by supporting prominent digital wallets, online banking, and leading credit and debit cards.
The Sophisticated Security Measures
Exceptional security mechanisms, such as SSL encryption and two-factor authentication, were incorporated into the platform's design to safeguard transactions and client data from fraud and online threats. Furthermore, Ccavenue has earned PCI DSS certification, demonstrating that it adheres to the high-security standards set by the biggest credit card providers.
Easy Integration
With many e-commerce platforms and websites, CCAvenue offers smooth integration options. Utilizing freely accessible plugins or APIs, merchants may quickly integrate the payment gateway into their websites, saving time and effort during setup.
No Hardware Is Necessary
No actual PoS machine is necessary. Employ a mobile application on any Android smartphone with NFC support.
Mobile Responsive
CCAvenue guarantees a seamless and responsive payment experience across multiple mobile devices as mobile commerce gains popularity. The ability to capture sales from clients who choose to buy on their smartphones or tablets depends on this functionality.
Pricing options
The Startup Pro and the Privilege are the two distinct business plans that CCAvenue offers to offer. If you're just starting or haven't scaled yet, the Startup Pro is a fantastic alternative. For customers who want lower transaction fees as well as a big volume of transactions, the Privilege plan is preferable. Here is a breakdown of the costs for the two plans:
For the Privilege plan, you'll incur a setup cost of 30,000, but for the Startup Pro plan, it is free.
Under the Privilege plan, a CCAvenue executive will collaborate with you to develop a customized plan which is ideal for your company in terms of price for various forms of payments.
Both subscriptions come with complimentary inclusions like invoice payments, CCAvenue shopping cards, CCAvenue checkout, a responsive checkout page, smart analytics, marketing tools, and more.
You must keep at least $1,000 in your online account for both programs.
You may view your billing, and account statements, or decide to upgrade your Startup Pro profile to a Privilege at any time after signing up by logging into your CCAvenue account.
Multi-Currency Support
The availability of numerous currencies on CCAvenue is helpful for companies with a global clientele. Customers can pay in their currency, improving the user experience and reducing the complexity of currency exchange.
Real-time Transaction Monitoring
CCAvenue's thorough dashboard offers real-time transaction analytics and monitoring, giving business owners insightful knowledge of their earnings and clientele.
International Payments
The fact that CCAvenue's platform supports multi-currency payment processing in 27 important foreign currencies is a benefit. For businesses trying to market to customers around the world, it is advantageous.
You can display your prices in any of the supported currencies, and on the payment options page, clients can complete their transactions in the currency of their choice. This service is provided at no additional cost.
Effective Customer Service
CCAvenue provides dependable customer service that helps merchants quickly resolve any problems or questions. Email, live chat and phone are all ways to contact their customer service team.
Disadvantages of CCAvenue
Complex Fee Structure: The fee structure of CCAvenue, which includes a variety of costs such as setup fees, transaction fees, yearly upkeep fees, and more, can be confusing to some businesses. This intricacy might cause organizations to become confused and incur unforeseen costs.
Long Settlement Period: For certain merchants, the settlement period offered by CCAvenue may be too long. For businesses with urgent cash flow requirements, the normal time it takes for money to transfer to the merchant's bank account is 3 to 7 working days.
Limited Customization Options: While CCAvenue offers a simple connection, the payment interface may not have a wide range of customization choices. To complement the style of their website, certain vendors might wish to have more control over the look and branding of the payment page.
Minimal Support for High-Risk Industries: Like numerous other payment gateways, CCAvenue might have limitations or limited support for firms engaged in high-risk activities, such as the sale of gambling, adult content, or services relating to cryptocurrencies.
Competition and Market Share: As competition in the market for online payment gateways intensifies, CCAvenue is up against a lot of rivals who provide comparable services. Sometimes, this fierce rivalry might have an impact on customer service standards or cause pressure on prices.
Integration Challenges for Small Businesses: Smaller companies with fewer technical resources could find the integration procedure more difficult, even if CCAvenue provides simple integration for well-established e-commerce platforms.
Conclusion
A sturdy and secure payment gateway solution with a variety of payment choices and advanced security features is provided by CCAvenue. Before deciding to use its services, nevertheless, enterprises must carefully consider its cost schedule and compatibility with their particular requirements. While making a choice, one should also take into account how popular the platform is and the competition in the market.