HRMS Jharkhand: Manav Sampada Jharkhand, Employee Login
Human resource management for sure saves a lot of time, and paperwork, also it provides the option to the organization to reflect full transparency. That's the reason why every state government is implementing and coming up with HRMS portals to manage staff members and employees. HRMS Jharkhand is one such example, and it's a great implementation by the Jharkhand state government. Now the employees and staff members have the option to perform various self-service tasks without completely depending upon the employer or the department for such small tasks.
However, the implementation of HRMS Jharkhand happened fairly recently, and that's the reason, many employees don't know how to actually use it, or even how to log in to use the features. And that's why we are dedicating this post to let you know about everything related to Manav Sampada Jharkhand, and other details related to HRMS Jharkhand online portal. Let's get going now.
HRMS or Manav Sampada Jharkhand Registration Process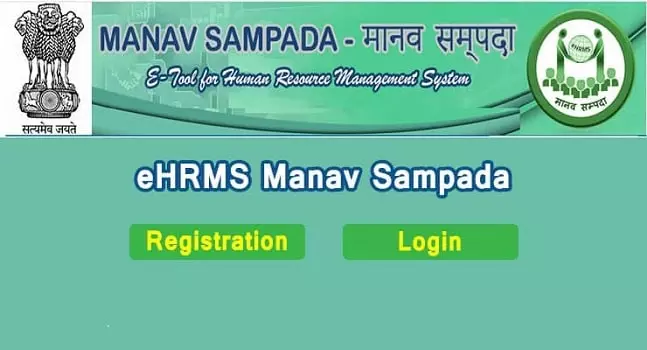 Creating an account on Manav Sampada Jharkhand is incredibly straightforward and easy. But still, let's go over the registration process and talk about the important steps.
First things first, visit the official website of HRMS Jharkhand by clicking on this link http://hrms.jharkhand.gov.in/
When you are on the homepage, you'll see some sections on the website, on the left-hand side, there is an Employee Registration section. Under that, you'll find the Click Here To Register Click on it to proceed with the registration process.
Once the next page loads, you'll be asked to enter the GPF/CPS/PRAN number. Enter your number and click on the search button. Now it'll locate your name/profile in the database.
In the next few steps, you'll be asked to enter your operational mobile number, date of birth, and new password.
The last step would be the OTP verification. Once you do that, enter the captcha and hit the submit button. That's it. Now you have successfully created an account with HRMS Jharkhand.
How To Login Into HRMS Jharkhand or Manav Sampada Jharkhand?
Since you have just created an account with Manav Sampada Jharkhand, now it is time to login into your account and checks out the useful features. Let's go over the login process with HRMS Jharkhand or Manav Sampada Jharkhand.
First things first, as usual, visit the HRMS Jharkhand's official website by clicking on this link http://hrms.jharkhand.gov.in/
On the homepage, you'll see the Authorized Login section just below the registration section.
Enter your login credentials such as your user ID (GPF/CPS number) and password, then hit the Login button.
That's it, now you'll be redirected to the dashboard from where you can access all the options and features of this online portal.
What If You Forgot Your Manav Sampada Jharkhand Password?
In case you don't remember your Manav Sampada Jharkhand password, there are other ways to log in or reset your password as well. It is time to talk about the forgotten password or change password option provided by HRMS Jharkhand.
When you are on the homepage of the HRMS Jharkhand website, on the login section, there's an option called "Forgot Password/Change Your Password." Click on it to proceed next in the process.
Another page will load when you click on that option. On this page, you'll be asked to select your department from the drop-down menu. And there will be a box to enter your GPF/CPS number. After that click on the Proceed button.
Now you'll receive an OTP on your registered mobile number, use that to complete the OTP verification.
Right after that, you'll see options on the screen to create a new password. Just do that and use that new password to login into your HRMS Jharkhand Account.
What Are The Advantages Of Using Manav Sampada Jharkhand As An Employee?
As an employee, you have various options and tasks to perform which you could do only by going to a physical branch. First of all, the biggest benefit of using Manav Sampada Jharkhand is that you can perform self-service tasks or ESS. Tasks like downloading employee salary slips, applying for leaves, routine attendance, and profile status checkup are made super easy by this online portal. Not just that, if you want help with data entry, viewing eService Book, and viewing property returns, then also you can log in to your HRMS Jharkhand account for that
The main thing here is transparency which is the biggest advantage of online portals like Manav Sampada Jharkhand. Because now as an employee, you don't need to rely on your department or your employer for minimal tasks like checking status, applying for leaves, downloading salary slips, etc.
Final Thoughts
Alright, now you know what is the importance of such a revolutionary HRMS portal used by state governments in India. In today's post, we have tried our best to explain the registration process, login process, and importance of HRMS Jharkhand. And if there are any changes in the near future, we'll try our best to keep you posted.