Cashfree Advantages and Disadvantages
Cashfree is a reliable payment gateway provider for domestic transactions, but looking at it when making international transactions might be wise. Businesses and freelancers can utilize the Indian payment gateway Cashfree to receive online payments from clients.
Let's understand the pros and cons: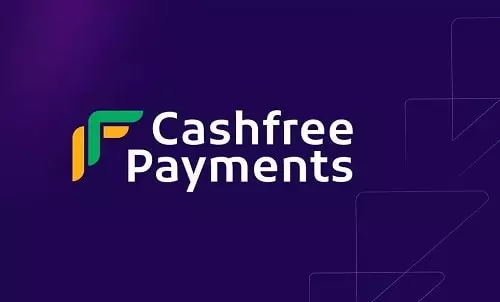 Cashfree Advantages
Improves Customer Trust
If a customer is unfamiliar with the PG brands, they may feel they need to feel more secure to continue with the transaction. When shoppers don't trust the site with their credit card information, 19% of carts are abandoned. Customers favor PGs that they have had prior success with using. Particularly when they give their private financial information to the PG. Therefore, having several payment methods helps boost conversion rates and client trust.
For Backup Purpose
Digital transactions could experience technological hiccups. Because of a sales overload, payment gateways may be unable to complete the payment. In these circumstances, customers can switch to another seller to buy that product. To prevent such situations, it is always preferable for the merchant website to have various payment channels.
Improves International Sales
According to reports, 38% of users have encountered websites that do not offer their chosen payment methods. The solution to this problem is to make multiple currency selections available on the checkout page.
One can sell to anyone, regardless of location, using an e-commerce website. Yet, there is a problem with the different currencies. To handle payments from several nations, more than a single payment gateway is required.
To accept customer payments outside their home country, merchants must set up numerous PGs on their platform. Selling globally expands the seller's market reach and business. In India, 63% of online enterprises export to many nations.
Cashfree, for instance, offers 30+ currency options. Customers may opt to pay in one of these currencies if the merchant has submitted all necessary paperwork and received the banking partners' approval.
Meets All Customers Needs
Various payment gateways provide various features. Finding every feature in a single payment gateway is challenging. All gateways don't accept a few brand cards, and some don't provide monthly subscriptions. When customers cannot find the needed features, conversion rates may drop. The absence of payment options results in 7% of carts being abandoned. Customers have payment freedom thanks to several payment gateways.
Provides Analytical Data
Different types of data are provided to the vendor via payment gateways. All payment gateway providers do not provide the same kind of data. Every piece of information is used for a specific purpose during data analysis. Merchants may enhance their business by making well-informed judgments based on this analytical data.
Cashfree Disadvantages
Integration Issues and More Paperwork
Multiple PGs mean multiple integrations and contracts. Moreover, merchants need to go through a lot of documentation processes.
Higher Costs
Furthermore, installing extra payment gateways can increase costs. Additionally, keeping track of the processing costs for each payment gateway may call for additional resources. Some entrepreneurs use combination payment services to prevent this problem.
No Volume Pricing Advantage
If retailers conduct more transactions via their payment gateway, gateway providers will charge sellers less. The volume pricing benefit refers to this. A vendor has implemented many payment gateways. Payments are split among several gateways due to this, which lessens the likelihood of enjoying a volume price advantage.
Complex Failover Logic
Complex failover logic is required for several payment gateways. Let's say, for instance, that payment gateway A was unsuccessful. What will consequently happen? Should gateway B or gateway C receive the transactions? This requires intricate logic and could be better for conversion rates. Care must be taken when selecting the optimal redirection strategy for unsuccessful transactions.
Complex Report Analysis
Various payment gateways offer different types of reports. The time required to analyze all the data within those reports is considerable. The seller must create a reporting system to integrate all those reports to manage them.
Operational Challenges
There will be several operational difficulties if the website has various payment channels. Imagine that a person's bank account was debited despite a failed transaction. Determining which payment gateway the money was taken from could be more difficult. These problems may be resolved, but it takes more work and requires additional software to identify the mistakes.
More IT Resources Required
A merchant will require extra IT development resources to keep up with numerous payment gateways if they choose to use them. These gateways involve difficult integrations of numerous payment gateways. Gateway failures are possible in cases of large sales volume. More IT professionals must be hired to resolve such situations and ensure the gateways function properly. 
Conclusion
CashFree has many benefits, including portability, convenience, and security, all of which help the digital economy expand. It also has certain negatives, such as privacy issues, transaction costs, and the exclusion of non-digital users. Before integrating CashFree or any other digital payment network into their financial routines, users should carefully weigh the advantages and disadvantages.