Paytm Money vs Zerodha: Pros and Cons
In the Indian trading and investment sector, Paytm Money and Zerodha are two well-known brands that provide different features and services to investors. In contrast to Paytm Money, which is a part of the renowned Paytm ecosystem, Zerodha is a technology-driven discount brokerage platform that has grown significantly in popularity. We'll compare the advantages and disadvantages of both platforms in this post to make it easier for you to decide which one best suit your tastes and investing goals.
Paytm Money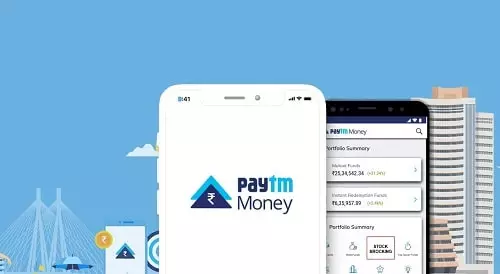 Pros
User-Friendly Interface
Both novice and seasoned investors can utilize Paytm Money because of its user-friendly and intuitive layout. Its website and app interface makes it simple to navigate and complete investment-related operations.
Seamless Integration with Paytm Ecosystem
Paytm Money enables seamless communication with the Paytm Payments Bank and digital wallet because it is a part of the Paytm ecosystem, making financial transfers and investment activities simple.
Direct Mutual Fund Investments
Investors can invest in direct mutual funds using Paytm Money, which has fewer expenses than ordinary funds. Long-term profits for investors could be improved by this feature.
Additional Features
The platform offers several extra features that help customers handle their assets more effectively, including goal-based investing, tax-saving alternatives, and portfolio tracking.
Cons
Limited Investment Options-Paytm Money may not offer the same selection of investing alternatives as a thorough brokerage platform because it is mainly focused on mutual fund investments.
No trading in equity or derivatives-Paytm Money, in contrast to Zerodha, does not provide services for trading in equity or derivatives, which limits its applicability for investors wishing to trade in derivatives and stocks.
Zerodha
Pros
Wide Range of Investment Options
To meet the demands of both investors and traders, Zerodha provides a wide variety of investment alternatives, including commodities, equities, mutual funds, currencies, and bonds.
Low Brokerage Fees
In comparison to typical brokerage firms, Zerodha has far lower brokerage fees, which contributes to its reputation for having a competitive and transparent pricing approach.
Technologically Advanced Platform
Kite, the trading platform offered by Zerodha, is technologically sophisticated and simple to use. For frictionless trading, it offers access to cutting-edge real-time data, charting tools, and a variety of order types.
Education and Research
Zerodha provides instructional materials and research tools, such as Zerodha Varsity and market insights, to assist investors in making wise selections.
Cons
Steeper Learning Curve: In comparison to Paytm Money's streamlined UI, Zerodha's platform and trading terms might have created a steeper learning curve for newcomers.
There is no integration with outside banking services: Zerodha lacks integration with other financial institutions, which necessitates separate transactions for fund transfers, in contrast to Paytm Money.
Which One is Better in Which Aspect?
Zerodha and Paytm Money are two well-known investing platforms in India. Although the services offered by both platforms are comparable, there are a few differences between them that can make one platform more suitable for your needs.
One respectable brokerage, Zerodha, offers a wide range of financial options, including stocks, bonds, mutual funds, and derivatives. The website is well-known for its straightforward design and reasonable brokerage fees. In addition, Zerodha offers a selection of educational resources for investors, such as online and webinar courses.
The faultless integration of Paytm Money within the Paytm ecosystem, on the contrary, has led to its rapid rise in popularity as a newcomer to the investing scene. One can invest in gold, stocks, mutual funds, and other financial instruments with Paytm Money. Along with information and tools for investing, the portal offers tools for investment calculators and portfolio analysis.
The price structure of Zerodha is straightforward and transparent; there are no costs for equity delivery trades, plus the highest commission rate for other trades is 0.03%. Conversely, Paytm Money imposes a flat fee of Rs. 15 on all transactions, irrespective of their value.
Which has the lower account opening fees between Zerodha and Paytm Money?
Zerodha is a better choice than Paytm Money if you're seeking for the finest broker with the lowest brokerage. Opening a Zerodha account is entirely done online. A trading account with them can be opened for as little as Rs. 200.
Nevertheless, a free Paytm Money account can be created. Zerodha is the better option. You should also take into account other aspects, like brokerage fees, customer support, trading platform features, and any additional pertinent services provided by both brokers, prior to choosing a choice.
Zerodha vs Paytm Money- Which one is better for lowest brokerage charges?
The brokerage fees for Paytm Money are cheaper, at 15 rupees each order. However, Zerodha's platform is the greatest and doesn't hang. Even though Zerodha charges 20 rupees for each order, you should still choose it.
Conclusion
Both Paytm Money and Zerodha provide distinct benefits and support various investment kinds. For people looking for a user-friendly platform for investing in mutual funds with the ease of Paytm's ecosystem, Paytm Money is the best option. To make a choice that will support your long-term investing objectives, conduct in-depth study, investigate both platforms, and balance the advantages and disadvantages listed above.