Top 10 Best Tap Companies In India
Well, if you have some loose faucets or taps in your house, you know the importance of going with brand faucets. For households, taps are one of the most useful things in the kitchen as well as in the bathroom. And if you've got some cheap quality taps installed in your house, they'll get loose over time, which ultimately results in way too much water wastage. On top of that, such low-quality taps get rusty over time, and from an aesthetic point of view, you won't like that.
The thing with taps is that if you invest in branded options, you won't need to replace them for years. And to help you pick the best tap and bathroom fitting companies, we've decided to come up with this detailed list of the top 10 best tap companies in India.
List of Best Tap Companies in India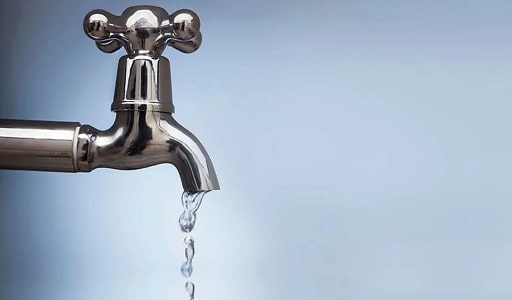 1. Jaquar
If you really want to level up your bathroom experience and want to make it look modern, then Jaquar is the brand to go with. In our opinion, there's no other brand that can beat Jaquar when it comes to bathroom fitting items. Most of the products this company offers are pretty simple in terms of looks, and you know the basic rule of thumb, "Simplicity Looks Expensive." No matter if it's about taps or faucets, showers, bathtubs, sanitaryware, flushing systems, or any other bathroom accessories, Jaquar has got everything you need to plan your bathroom.
2. Hindware
Hindware was established way back in 1960, and since then, it has maintained its popularity and trust among the Indian audience. Like every other start-up business, Hindware also started on a very small scale, but now it has become an industry leader when it comes to sanitary ware and bathroom fittings. You won't need to compromise on the build quality factor with Hindware products, so you can keep that out of the equation. If it's about trendy and modern design, this company won't disappoint you, and that's a huge plus here.
3. Somany
The popularity of Somany companies seems to be fading away among the Indian audience, but still, it is considered to be the best brand for ceramic tiles and bathroom items. Somany has superstar Bollywood actor Salman Khan as their brand ambassador. But that's not to divert from the quality factor of their products. However, you can pick any of Somany's products from the offline market, and there are much lower chances that you'll find any build quality issues. But it is true that Somany ceramic tiles and other bathroom items tend to cost slightly higher than other companies.
4. Cera
Cera India has the largest catalog of faucets or taps for the Indian audience. Cera is quite popular in the Indian market, mostly because of their astounding tile collection. You can find so many design options as well as a variety of sizes to choose from in Cera's tile catalog. Talking about bathroom items, you can buy showers, faucets, bathtubs, and other sanitaryware for your home. This company claims that with their products, the quality will always be top-notch, with full brand assurance.
5. Kohler
As of now, the word-of-mouth publicity for Kohler is skyrocketing in India. However, it is an American manufacturing company, but it is making quite a competitive market in India, which is ultimately a good thing for customers. We've added Kohler to our list because of their brand assurance, and this company is dedicated to improving the customer experience after purchase. Trendy modern designs from Kohler bathroom accessories and fitting items will make your bathroom look more attractive and modern.
6. Johnson Bathrooms
From sanitaryware to kitchen sinks, you'll get everything at Johnson Bathrooms. The company was established in 1958 but soon became the first choice in the Indian market. Tiles and bathroom items are two major categories in which this company outperforms any other brand. In terms of the build quality of the end product, you won't find anything lacking from Johnson Bathrooms. Along with that, they offer their products at very reasonable price points in India, which is another plus here. No matter if it's about kitchen sinks, bathroom sinks, bath cabinets, shower heads, taps, bathtubs, tiles, or any other item related to bathrooms, it would be unfair if you didn't consider Johnson Bathrooms before making the final purchase decision.
7. Delta
Delta Faucets is a sub-brand of the American manufacturing company Masco. Delta's kitchen and bathroom items are taking the Indian market by storm. Look no further than Delta for modern and trendy styles of faucets; you will not be disappointed. It is true that Delta Company is not as famous as Hindware and Jaquar, but it has got high potential. The products from this company cost way less as compared to some brands in this list, yet with top-notch quality. So yeah, we don't see any reason why one would avoid such a great company when planning for their bathroom and kitchen.
8. Roca Bathrooms
Roca is a Spanish-origin bathroom solutions company. Just a few decades ago, Roca started out in India with one manufacturing facility. And since they're manufacturing and selling bathroom items in India, the prices are pretty affordable for their products. Roca has managed to spread its roots in India quite well. There are now seven manufacturing facilities from this company in different corners of India.
9. RAK Ceramics
RAK Ceramics dominates the Indian market for ceramic items like floor tiles and other sanitaryware. All of RAK Ceramics' products that they manufacture in India are made with perfection. However, the cost of this company's bathroom items and sanitaryware would be higher than others, but you won't need to compromise on the quality aspect.
10. American Standard
Not just in India, but American Standard is quite a popular brand all across Asia for its best quality faucets and taps, shower heads, and other bathroom items. This brand is not the cheapest on our list of best taps, but if you had to choose one over the others, we'd say this one will provide the best quality.
We've done thorough research before coming up with this detailed list of the top 10 best tap companies in India. So next time you're looking for bathroom accessories, sanitaryware, kitchen faucets, sinks, or anything like that, don't make a mistake by overlooking the above-mentioned brand.