List Of Top Construction Companies In Chennai
Construction is always happening in the big cities, that's the reason so many construction companies actually emerge from such a metropolis. And that could be the explanation behind so many construction companies calling Chennai their home. Don't you think? In Chennai, there are literally dozens of construction companies that are constantly handling one project after the other. And if you are interested in finding out which are actually the top construction companies in Chennai for 2023, then you should keep on reading today's post.
Here we will be unpacking exactly that. So without wasting any time, let's get down to the list. Shall we?
Best Construction Companies In Chennai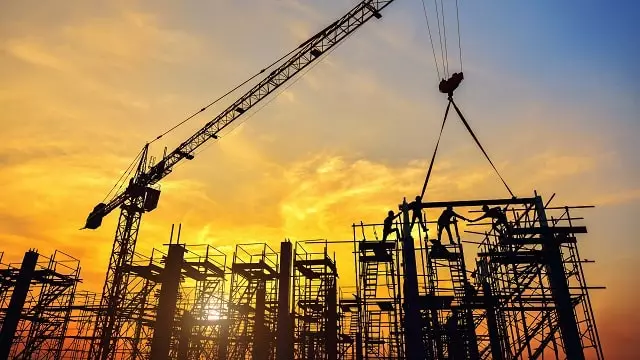 1. Consolidated Construction Consortium Limited
When you think about Chennai's construction landscape, Consolidated Construction Consortium Limited (CCCL) shines as a beacon of excellence, crafting architectural masterpieces that blend ingenuity and elegance. Known for its unyielding commitment to professionalism and a set of strong ethical values, CCCL has paved its way as a pioneering force in the industry. From healthcare and commerce to aviation, their craftsmanship has graced various sectors, leaving a strong imprint on Chennai's skyline. The crown jewel in CCCL's portfolio is the monumental dome they've built for M/s Infosys, securing their spot as the architect of Asia's second-largest dome. This ISO-certified company, apart from boasting a turnover of an impressive 167 billion rupees, has also spread its wings across India, marking its presence in thriving cities like Hyderabad, Delhi, and Bangalore.
2. India Builders
Since 1987, India Builders (Chennai) Limited has been a reliable name in Chennai's construction scene, consistently delivering high-quality properties tailored to client preferences. With multiple concurrent projects under its belt, India Builders has established itself as a significant developer in the industry. Adhering to global quality standards as an ISO 9001-certified company, it ensures top-notch quality in all its undertakings. With an illustrious record of constructing over 3 million square feet and more than 2500 satisfied customers, India Builders are committed to ensuring the highest level of client satisfaction.
3. Bharat Engineering Construction Company Private Limited
Founded in 2006, Bharat Engineering Construction Company has quickly emerged as a dynamic force in Chennai's construction and infrastructure sectors. This rapidly growing company, registered in Chennai, is built on core values of adaptability, dependability, and commitment to excellence. With an approach that emphasizes custom solutions to cater to individual client needs, Bharat Engineering Construction has earned the reputation of being a trusted partner in the construction industry. Their dedicated team of experienced professionals across various sectors ensures the delivery of exceptional services that exceed client expectations.
4. KSV Constructions
With roots dating back to the year 1947, KSV Constructions is more than just a construction company, it is practically a legacy. Known for their sheer dedication to engineering brilliance and unmatched quality, KSV Constructions is a force to reckon with. They have a knack for understanding the complexities of construction, offering all-inclusive services from the drawing board to post-construction phases. What sets them apart is their passion for creating magnificent structures that never fail to impress their clients. Their undying commitment to financial stability and project excellence carves them out as a clear frontrunner in the industry. And that's not all, they've also partnered with esteemed American architects, consistently pushing the boundaries of architectural finesse and innovation.
5. A.P. Constructions India Private Limited
Next is A.P. Constructions, a pioneer in the realm of construction, brought to life in 2008 by the visionary, Mr. P.S. Shivakumar. With a strong commitment to superior craftsmanship and meticulous attention to detail, they've turned the art of crafting living spaces into a masterstroke. Balancing luxury with strict adherence to building regulations, A.P. Constructions bring forth their excellence that is the embodiment of comfort and elegance. Their legacy boasts of 53 successful residential projects, spread across prime locations, proving their worth over the past 19 years. Catering to a varied clientele, including NRIs, software professionals, dignitaries, and senior citizens, A.P. Constructions goes beyond building houses, they craft dream homes that exceed expectations.
6. Malles Constructions
Last but not least, positioned firmly in the bustling city of Chennai, Malles Constructions has marked its territory in the Indian real estate sector since 1980. Known for their unwavering commitment to quality and customer trust, Malles has become a household name among the city's top builders. Over their four-decade journey, they have executed an astounding 125+ projects, covering more than 3 million square feet, and providing dream homes for over 5000 families in the country. The company's reputation is built on its craftsmanship, innovative design, and promise to meet customer requirements and expectations. With a focus on delivering the finest quality, Malles ensures that each investment provides the best value for its customers, inviting them to be a part of their ongoing growth journey.
Conclusion
Upon thorough analysis of the construction sector scene in Chennai, we found that these are the top companies performing exceptionally well in 2023. So whether you need to find a company to finish up your construction project, or maybe you were just curious about these companies, we hope that our post served you well.