Top 10 Best Putty Companies In India
You cannot simply paint a wall that has only regular cement plaster on it; you will for sure struggle to do so. See, when the house construction is complete, the walls have little visible cracks and other imperfections sometimes. And to fix these visible imperfections, you can use wall putty. Wall putty is basically powdered white cement at its core, but there are other things mixed in it as well that are essential for the texture, finish, and durability of the putty coat. When a good wall putty blend is applied on the walls, the smooth finish of the putty helps the paint grab onto the wall much better, and the putty works like a perfect base for the paint job.
Not just that, wall putty also helps in the protection of the walls from moisture, so that the plaster doesn't start to crumble within just a few years. In short, having a wall putty coat before the paint job is a must, and you shouldn't ignore it at any cost. But the thing is, when you head over to the market to buy the best putty, you'd find out that there are dozens of putty companies in India. So the question remains: which putty company should you go with? Well, that's what today's post is for, here we will be introducing you to the top 10 best putty companies in India, so you can decide on your own.
List of Top Putty Companies In India
1. JK Cement Ltd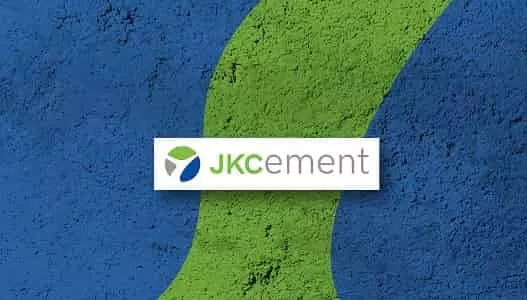 When it comes to gray cement, no other company comes even near the popularity that JK Cement Ltd has in India. Not just that, JK Cement Ltd is also the third-largest white cement producer in the world. This Indian-origin cement company has a significant global presence and it also dominates the cement market in around 43 countries. The white cement and putty offered by JK Cement Ltd are for sure the best ones in the Indian market. The smooth glossy finish of this company's putty is the main reason why many customers prefer to buy it over the other brands. Not just that, the flake-resistant property of this putty ensures that the paint job doesn't come off easily. That is why JK Cement Ltd is the favorite and most recommended brand by experts.
2. Asian Paints
If we were to make a list of the top 10 best paint companies in India, Asian Paints would have won that post's first spot quite easily. Despite being the biggest and most popular paint company in India, Asian Paints also offers some other products as well, and wall putty is one of those incredible products. This company has been dominating the Indian paint market for more than seven decades now. And when it comes to buying wall putty, many customers don't even think of any other brand and buy it from Asian Paints. With Asian Paints, you get a few varieties of putty, but all of them are quite impressive and have a super smooth finish. Other characteristics of Asian Paint putty such as Eco-friendliness, better durability, and affordability will make you like it even more.
3. Berger Paints
Berger Paints is one of the oldest established paint companies in India, and it never disappoints its customers with top-notch quality products. You may see many blog posts listing Berger Paints as the biggest and most popular paint company, which is true. And the reason behind that is the advanced technology implementation and adaptation by Berger Paints. This is what made this brand the fastest-growing paint company in India. And the same can be stated for wall putty and other products as well. Talking specifically about putty, the acrylic putty from this company is the most popular one in India. It has a smooth texture and provides an aesthetically pleasing finish when applied to walls.
4. Birla White
As you can guess that Birla White is actually a subsidiary of Aditya Birla Group, and that is why it is counted as one of the top wall putty companies in India. It was the year 1988 when Birla White company came into existence, and since then it has been capturing significant market share in the Indian market. The in-house production of white cement and the in-house processing of wall putty makes the end product quite affordable for the end customer. But the thing is, you don't even need to compromise with the quality factor, and that is what matters in the end.
5. Nippon Paint
Nippon is actually a Japanese-origin paint company that is more than 140 years old. However it has been a few decades since Nippon made its first appearance in the Indian market, and it is now considered one of the top paint companies in India. And the same goes for the other products offered by Nippon like wall putty, primer, and other construction solutions. The Nippon wall putty has one of the finest textures, which helps in the better spreading of the paint. That's why when you paint over a coat of Nippon putty applied on the wall, the overall finish turns out pretty impressive and even.
6. Nerolac
If you are an Indian resident, there is no way you have never ever heard of the brand or company Nerolac. If this post was all about paint brands, then Nerolac would have been on the top spots of this list. 1920 was the year when Nerolac was launched in India, and soon enough it became incredibly popular among customers. And that is primarily because of the premium quality paints, and other products like wall putty.
7. DR. FIXIT
Dr. Fixit is actually a subsidiary of Pidilite Industries Limited, and this company has expertise in making the best water leakage solutions in India. You may have seen many construction experts using and recommending Dr. Fixit's product to prevent water leakage and moisture issues in the walls. The wall putty offered by this company serves the same purpose, which is why many people prefer it. However, it isn't the cheapest wall putty in the Indian market, but you sure get top-notch quality.
8. Trimurti
Compared to all the other brands on our list today, Trimurti is one of the most recently established ones. The foundation for this company was laid back in 2004, and despite a late start, it became significantly popular in the Indian market. Trimurti offers a variety of powder-based blends of wall putty in India. Quality-wise, the putty products of this company are pretty decent, but it is actually the affordability that makes this company stand out from the rest.
9. Sunanda Global
Similar to the previous company, Sunanda Global is another affordable putty company in the country. Most of the putty blends offered by Sunanda Global have water-resistant properties. Another great thing about this brand is that the end products' prices are kept quite competitive and affordable for the customers.
10. Esdee Paints
Lastly, we want to introduce you to another awesome paint brand that also sells wall putty in India. Esdee Paints has been around since 1963, therefore it has a significant customer base in India. The smooth but glossy texture of Esdee Paints' wall putty makes it stand out from the rest. However, the prices aren't the most competitive, but the wall putty blends from this company seem like a good deal in our opinion.
Conclusion
Since now you have your hands on the most detailed list of the top 10 best putty companies in India, it should be much easier for you to come up with an informed decision. Some of the top companies' putty blends are easily available no matter which area in India you belong to.