List of Top Shipping Companies in Mumbai
What do you understand by the Shipping Company? Obviously, a business that fulfills your transporting goods needs by airway, waterway, or railway. However, this business depends on various logistical factors of freight movement.
Mumbai is the largest state handling cargo through shipping companies. These companies do shipment work and are responsible for arranging the supply, handling, and delivering the goods at their destination with utmost care.
While there are many shipping companies in Mumbai that not only handle transportation and shipping but also provide inbound freight coordination, advanced warehouse management, order fulfillment, and outbound delivery and shipping across the globe. They also offer both domestic and international services of shipment to customers. So, let's check the list of best shipping companies in Mumbai 2023:
Best Shipping Companies in Mumbai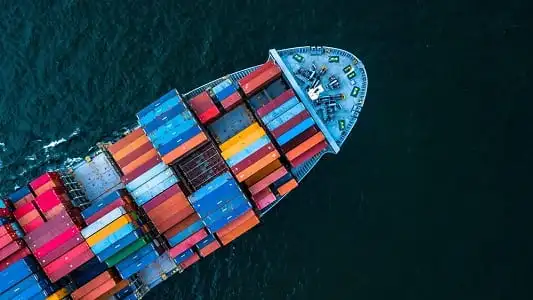 1. Tata NYK Shipping
This company is a combined business between NYK Line (a Japanese shipping organization to fulfill the evolving sea-borne industry for the Indian markets and TATA Group) and TATA Steel Limited, India. Established in 2007, since its establishment, they only indulged in operating, owning, and chartering ships, carrying break bulk and dry goods cargo, including bauxite, steel, iron ore, and coal.
It is headquartered in Singapore but has a significant presence in Mumbai, Maharashtra. By taking benefit of its existence, the company has become the largest shipping hub in the country. With two offices in Mumbai and Kolkata, the venture has a wholly-owned subsidiary in the country.
2. Free logistics
Frea logistics was founded in Mumbai by Mr. Eric Achhadwala, who has gained expertise in the Logistics Industry. The company provides logistics solutions to its clients. They offer a wide range of logistical services with value-added services in distribution, warehousing, administration, order processing, and customer service. Go to its official website to know more about the company profile.
3. ARK Supply Chains Solution
Since its inception in 1990, ARK Supply Chain Solutions has managed and delivered the desired results with a trained workforce and ease. The company has rich experience in the logistics industry with the use of modern technology. Over the years, being successful in its expertise, ARK has earned the distinction of being India's most dynamic logistics and high-rate group.
Apart from having a presence in Mumbai, the company has its set-up in Bangalore, Hyderabad, Aurangabad, and other countries. In recent years, ARJ has expanded its business in Ambala and Delhi as well.
4. Shiprich Shipping Services
Established in the year 2010, Shiprich is a Pune-based freight forwarding and logistics organization. Initially, the company started its business in Pune but has subdivisions in cities like Chennai, Bangalore, and Mumbai. At present, the venture has known as one of the market leaders in the total supply chain management segment.
Shiprich offers sea freight, air freight, third-party logistics, customs clearing and forwarding, and global door-to-door services. They are famous for their fast and reliable services. Alongside this, they are specialized in the movement of cargo of all sizes and shapes and heavyweight packages.
5. TORM
TORM came into existence in the year 1889 with a major presence in London. Its other offices are located in London, Manila, New Delhi, Mumbai, Singapore, Copenhagen, and Houston. TORM is one of the leading carriers of refined oil products, including diesel oil, jet fuel, gasoline, and naphtha in the world.
The company operates a modern and extensive fleet of product tankers. Its success is seen in its high quality, reliable, and safe services. The business model of TORM entirely depends on modern maritime technology and a skilled workforce.
6. K Line India Private Limited
The company is a combined business between Kawasaki Kisen Kaisha Limited and Global Japanese Shipping & Logistics Company, Japan. K-Line is a leading Indian shipping company founded in the year 2008. It offers a diverse range of services in terms of worldwide transportation of Bulk Cargo, Cars, etc.
K Line also has a fully operational Marine Division owned by Master Mariners. They are specialized in numerous activities, such as Port Captaincy, Vessel Inspections & Audits, Ship recycling supervision, port captaincy, Recruitment of Marine Professionals, and port & terminal investigation.
7. Globus Logisys Private Limited
Founded in the year 2003, Globus Logisys Private Limited has its headquarters in Mumbai, Maharashtra. The company specializes in a range of supply chain and warehousing solutions, such as freight and integrated logistics across ocean, air, and land logistics. In addition, they provide services like exhibition shipment, express shipment, perishable cargo, door-t0-door cargo, international trade, etc. The company has a presence in various parts of the country, including Jaipur, Bangalore, Delhi, Chennai, Kanpur, Kolkata, and Panipat. Not only at the domestic level, but Globus is also having its offices in Bhutan, Nepal, and Japan.