Top 10 Best House Wire Companies In India
Your house's construction is going on, and you're searching for the best house wire brand or company to go with? Well, that's the right thing to do because the wiring of a house is not something you replace every couple of months; it should last for years without causing too many problems like short circuits and all that. Therefore, it becomes really important for you to invest in the best quality wires while you still can.
And to help you pick the right brand, we are here with a detailed list of the top 10 best house wire companies in India. So in the end, you can make an informed decision and ensure that you don't need to call an electrician often for wire burnouts and short circuits. Let's get going.
List of Best House Wire Companies In India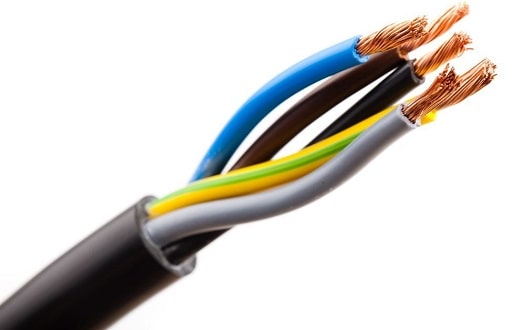 1. Havells
Things like best-quality copper, multiple layers of insulation, and brand assurance are things you get with Havells. There's no other brand that can come anywhere close when it comes to the quality of wires. However, it is not just the wires that Havells sells; you can buy electrical equipment and other appliances as well. The best thing we like about this brand is that they provide the top-notch quality of copper, which is not recycled; it's pure virgin copper. Therefore, you can expect these wires to last longer as well as your electricity bill to be much lower.
2. RR Kabel
Another top brand in the cable or house wiring industry is RR Kabel. We recommend this brand because of their brand assurance on their end product. The thing is that RR Kabel has multiple manufacturing branches in different corners of India, and there they test their wires thoroughly as well. This is what makes them stand out as compared to other wire companies. In terms of material quality, wire flexibility, insulation layers, and cost, RR Kabel can really win the rounds quite easily against any other brand.
3. Syska
You may recognize Syska from those brilliant TV commercials. Well, the thing is, Syska is not only limited to the LED bulbs; they also offer house wires as well. And it is pretty hard to point out any problems with their wires. These wires are made for protection from short circuits and for better efficiency in terms of electrical conduction. The wires are also RoHS compliant, which is another huge plus here.
4. Plaza Cables
This new Delhi-based company is getting more and more attention from all over India because of its incredible house wires. Not only are the Plaza cables quite affordable, but the features like anti-rodent, anti-termite, material flexibility, high-quality copper material, and FR insulation make such a wire a perfect option for an average customer. There would be no problems, especially in terms of safety, because Plaza Cables is creating new norms in the Indian market in this area.
5. Anchor
From the sellers to the wiring contractor of your home, they all recommend one brand that meets everyone's needs without being too expensive. It's Anchor. Anchor is a sub-brand of Panasonic, and if you are not living under a rock, you definitely know how big of a brand Panasonic is. The electric current conduction material quality is incredible, and along with that, the wires that Anchor offers come with FR insulation.
6. Finolex Cables Ltd.
Finolex offers wires between 0.75 sq mm and 16 sq mm, which is an incredibly wide range. However, for house wiring, you usually need wires between 1 sq mm and 6 sq mm. Therefore, Finolex Cables should be your prime consideration. Talking about the other aspects, in terms of the quality of the main electrical conduction material (copper most of the time), insulation material, wire flexibility, and temperature resistance, you won't find any issue at all.
7. Polycab
A few years ago, Polycab was the king in this industry, but since there was too much competition, its popularity started to fade away. However, we still recommend Polycab to customers because this brand believes in customer satisfaction, and that's what matters in the end. Along with the basic features of a good quality wire, you get awesome heat resistance, water resistance, and good resistance against huge temperature fluctuations. This is how you get the first idea that Polycab wires will last longer than other normal wires.
8. KEI Industries Ltd.
KEI Industries is one of the oldest in the sector, and therefore, they've gained quite a lot of trust and popularity throughout the years. It would be unfair if you just ignored such a legendary brand without even considering their product. The wires that KEI Industries produces are some of the best in the market with features like 99.98% pure virgin copper, multi-layered insulation, multiple color options, and a very reasonable price point.
9. RPG Cables
RPG Cables started way back in 1959 on a lower scale, but now they've managed to turn into a national brand. The vision was simply to provide wires for house wiring and other projects with the best possible quality. We've included RPG Cables in our list because of a specific thing, which is how affordable they've made these good-quality wires for regular customers. without even customers needing to compromise on quality and other factors.
10. V-Guard Wire
V-Guard is becoming one of the top brands in the category of electrical appliances. Therefore, it is quite possible that you have already heard about this brand. However, it's not just the electrical appliances that they're famous for. V-Guard also makes top-notch wires and cables as well. Speaking specifically about the wires, you get the triple layer of insulation, pure copper, great flexibility, and the wires are quite resistant to greater temperature fluctuation. Other than that, they offer more wire length in the bundle of wire, whereas other companies or brands seem to think only about profits.
So these were our top picks in terms of the best house wiring companies. We've done thorough research before selecting and adding a brand/company to this list. This way, you can get a firm idea of how trusted and popular these brands are. We concentrated on the consumer's demands rather than the company's history because what you get for your money is important.