List Of Top Product-Based Companies In Chennai
The term "Product-Based" may be a little confusing for some of you because many people think that such companies are all about physical products. But that's not the case at all. In reality, product-based companies can be both, those who sell physical products, and those who deliver tailor-made software solutions or anything like that. And guess what? There is no shortage of such product-based companies in the vibrant city of Chennai. In a way, this bustling city is a perfect place for product-based and other tech companies to thrive.
All thanks to the facilities available, the infrastructure of the place, and of course the talented people of Chennai. So if you were wondering what are some of the top product-based companies in Chennai for 2023, then you are at the right place and at the right time. That's because we are about to dive deep into the list of the top product-based companies headquartered in Chennai. So let's get down to it without further ado. Here we go.
Best Product-Based Companies In Chennai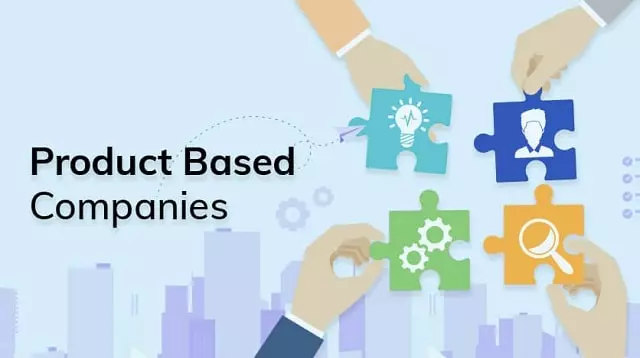 1. Zoho Corporation
Let's start off this post with the introduction of Zoho Corporation, a techie titan that calls the lively city of Chennai, India, home. Zoho's story traces back to 1996 and man, they've had quite a ride since then! The cloud-based tech has been their playground, and their dynamic software solutions have transformed businesses all around the globe. Radha Vembu, an impressive figure herself, holds most of Zoho's ownership. From juggling client relationships to project management and accounting, Zoho's nifty apps have helped businesses small and big, to up their game and get a real handle on their operations. Zoho, the tech whiz it is, stands by the power of innovation and never underestimates the potential of technology.
2. Chargebee
Next up is Chargebee, another Chennai-born gem that's making waves in the subscription and billing management scene. Founded in 2010 by visionaries Rajaraman and Krish Subramanian, these guys were on a mission to tackle some serious business challenges. Powered by sheer ambition and an unwavering pursuit of excellence, they've built a company that's now answering customer needs on a global scale. Chargebee's top-notch platform is a treasure trove of handy tools, making invoicing and payment processing a breeze. With over 3,000 global clients, including biggies like Freshworks and Okta, they're a prime pick for businesses seeking seamless subscription management. Curiosity and a customer-first mindset are all that Chargebee focuses on to stand up to its customers' expectations.
3. Freshworks
Here's Freshworks, another cool Chennai-based enterprise that's flipped customer service software on its head. Launched in 2010, this top-tier product-based company has won industry praise and accolades by the truckload. Freshworks serves up cloud-based solutions to businesses far and wide, making managing customer relationships and IT services as easy as pie. With a client list that spans over 100 countries, their toolkit, including Freshservice, Freshsales, Freshdesk, and Freshchat, has got businesses singing their praises. If it's about harnessing the power of the cloud, Freshworks is on it!
4. BankBazaar
Say hello to BankBazaar, the fintech wunderkind that's shaking things up not just in Chennai but all across the country. With a whopping user base of over 50 million, they're a big deal in India's financial scene. Supported by high-profile global investors like Amazon, WSV, Experian, and many more, they're all about making finance accessible to the general public. Founded in 2008, BankBazaar has been busy building bridges between eager Indians and their financial goals, tying up with over 85 top-notch financial institutions across the country. They're all about simplifying access to credit, breaking down financial barriers, and making financial dreams come true.
5. Contus Tech
Last but certainly not least is Contus Tech, a disruptor in the digital streaming and unified communications space, located right in the heart of Chennai. With their sharp focus on excellence, they've earned a top spot in the industry. Known for top-tier products like VPlayed and MirrorFly, Contus Tech's name is synonymous with quality and an incredible user experience. From their Chennai base, they're pushing tech boundaries with SaaS infrastructure. In 2015, they changed the game with MirrorFly, a real-time chat platform powered by AI and machine learning. The very next year, they unveiled VPlayed, a next-gen live-streaming platform that further proved Contus Tech is a real trendsetter in the digital world.
Conclusion
That'll do it. Now you have a pretty good understanding of what giant product-based companies call Chennai home. And certainly, the city's infrastructure, talented people and vibe is helping these companies that's why they are not showing any sign of slowing down anytime soon.