Top 10 Best Generator Companies In India
When it comes to making the best and most diesel generators, China is for sure the number one country in the world. But India is not very far behind China, and it is known as the second largest generator exporter in the world. In short, the diesel Genset market has been thriving in India. However, the technology has advanced quite a lot, and the latest generation generators are by far the best. They make little to no noise, produce more power, consume less diesel, and are pretty cost-effective in the long run. But not every generator company makes such efficient generators in India, that's why if you are looking for one, you must know what your requirements are.
In India, there are literally dozens of generator brands in the market, which makes it insanely confusing for a regular buyer to come up with an informed purchase decision. Therefore we are here with a detailed list of the top 10 best generator companies in India.
List of Top Generator Companies In India
1. Honda Generators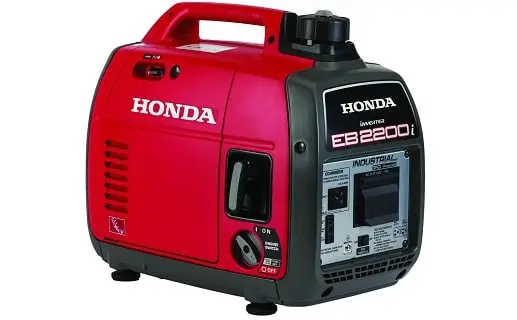 Honda is known as this big and well-known automotive company or brand in India. And if you live in India, you already know how popular this company is. Despite being an automotive company, Honda has also expanded to other sectors as well. Thus, Honda also makes electrical generators in India. If you are in need of portable silent generators then, you should consider the offerings from Honda. The EU generator series launched by Honda has been quite successful in India, but you can check out other generators by going to their online website.
2. Bajaj
No matter whether you are looking for a small portable generator or a large one that can power up a small building, Bajaj Generators Private Limited has got you covered. Bajaj-M series generators are the best sellers in the Indian market, and the reason for that is pretty simple. The bajaj-M series offers generators that are quite affordable, well-built, and offer good performance. That's what a customer looks for when buying a generator. Correct? Along with that, Bajaj also has high-performance generators for both industrial as well as domestic use.
3. Bharat Industries
It's been over four decades since Bharat Industries has been around, and that sure is quite a lot of experience in this domain. This company is primarily known for making incredibly powerful generators and water pumps for both domestic as well as industrial use. Unlike other companies on this list, Bharat Industries' primary business model revolves around power generators and water pumps. That's the reason many people in India prefer to go with this company over others. It is true that Bharat Industries also makes the finest and sturdiest spare parts as well.
4. Yamaha Generators
Many of you may know Yamaha as this classic motorcycle and automotive brand/company, but it is way more than that. In reality, Yamaha has expanded itself to many other sectors. And if you are someone who's searching for the best portable generators in India, then you may have already stumbled upon the Yamaha portable generators. Right? Well, if it is specifically about portable generators, then without a doubt, Yamaha manufactures the best ones in India. However, they do not offer large diesel generators for businesses and industrial use. So if you are only interested in such power generators then consider other brands on our list.
5. Birla Power Solutions
For both non-commercial and industrial use, Birla Power Solutions provides the best engineering products in India. And of course, power generators are one of those engineering products. Birla Power Solution is one such company that makes both portable as well as full-size diesel power generators. You should check out the petrol, LNG, and CNG power generators offered by this company as well. These could be quite cost-effective and efficient. The build quality of Birla power generators is by far the best on our list, so you won't be having any issues with the build quality aspect, even in the long run.
6. Mahindra Generators
Mahindra is mostly famous for commercial and industrial power generators, and if you are looking for portable ones, then you'd be slightly disappointed. Since we have already included some awesome portable power generator brands, you can skip this one and consider those. Talking about Mahindra's power generators, without a doubt, they are the best silent power generators. Not only that, Mahindra makes the most technologically advanced power generators to enable high performance and power efficiency. Thus you get power generators that are capable of powering up a small building quite easily without going overload.
7. Escorts Genset
Escorts Genset has been around in the Indian market for quite some time now. And if you are in need of the most affordable industrial or commercial use generators then you should highly consider Escorts Genset company. The power range of Escorts Genset generators ranges between 7.5 kVA to 125 kVA. Some of the small generators in the DG series can be used for domestic power needs for power backups. Most of the generators offered by this company run on diesel, but overall the efficiency of these generators is quite incredible.
8. Aggreko
It is basically a United Kingdom-based company that has been performing incredibly well in India for more than two decades now. Aggreko is known as the leading global supplier of mobile and modular power equipment, however, it is the power generators that made it popular in India. We haven't mentioned the gas power generators in today's post because those are specifically for heavy industrial use, but Aggreko provides those as well. Talking about the diesel ones, so yeah, Aggreko does stand a chance against the other big generator manufacturers in India. Aggreko's power generators aren't the cheapest ones, but they provide high performance and better efficiency. And that's what matters when buying power generators for industrial or commercial use.
9. Cooper Corp
If you are specifically interested in silent power generators you should look into the BOLT series offered by Cooper Corp. This series' generators are considered super silent power generators. The power production of Cooper Corp generators ranges from 10 kVA to 140 kVA, and just a couple of these generators are more than enough for heavy commercial or industrial use. Cooper Corp has also been working on LPG gas engines for many years now, and they have made their LPG gas engines available in the market. But it is the normal diesel-powered generators that made Cooper Corp one of the best-selling generator companies in India.
10. CSH Power
Last but now least is the CSH Power Himoinsa Pvt Ltd. Similar to Cooper Corp, CHS Power also specializes in manufacturing the best quality and super silent generators in India. The power of these generators ranges between 5 kVA to 250 kVA. Just a few big CSH power generators are more than enough for heavy industrial use without the possibility of getting overloaded. However you can also get your hands on generators with an output of 320 kVA, but CSH Power delivers or sells such generators only where the client needs them.
Conclusion
Now you know which generator companies to consider when buying power generators for both domestic and industrial use. However, while including the generator companies, they primarily focused on the companies that specialize in making generators for commercial and industrial power needs.
How To Choose The Best Generator in India
If you don't know anything about generators then you'll be hitting the dart in the dark when buying one in the Indian market. That's why we recommend you to consider the following factors if you really want to buy the best generator in India.
Types Of Generators
Based on the fuel consumption of the generators, they can easily be divided into five different types:
Diesel Generators: These are by far the most popular and common generators in India. Since this type of generator runs on diesel that's why they are super affordable. And most of the time, you'll find a diesel generator that has incredible build quality and is built to last for years to come.
Petrol Generators: The next generator type is the petrol generator. If you don't mind spending a little more on fuel, then this type of generator can work for you. Certainly, petrol generators are up a notch in the performance department, but they don't come cheap.
Gas Generators: If you want a little quieter and cleaner generator than the diesel or petrol counterparts, then Gas generators could just be what you are looking for. These types of generators require propane or natural gas to produce electricity.
Solar Generators: Quite recently, you may have heard of solar generators, which means zero noise, zero pollution, and zero fuel cost. But keep in mind that solar generators don't come cheap.
Hybrid Generators: Lastly, there are some generators that can run on any fuel type like diesel, petrol, or even CNG. These are usually portable generators, and they are quite expensive compared to the other ones in this list.
Sizing and Inrush Currents
When you kickstart things like electric motors or transformers, they can gulp down almost twice as much power as they usually need. So don't just look at the basic power requirements on the label and think you're good to go. Take that extra "thirst" for power into account, or you might end up with a generator that's too weak to handle the load.
Voltage and Frequency Dips
If your generator isn't sized right, you could experience these annoying dips. Imagine watching your favorite show and, boom, the screen goes blank for a second. Irritating, right? So make sure you pick a generator that's the right size to avoid messing up all the other gadgets and appliances you've got plugged in.
Advanced Features To Look For
Permanent Magnet and Auxiliary Windings: Alright, listen up. Some generators have these things called permanent magnets or auxiliary windings. Basically, these features give the generator the power to handle big jumps in electrical needs.
Digital Automatic Voltage Regulator (D-AVR): So this one's all about keeping things smooth. You know when you start a motor, and it kinda stutters at first? That's an inrush current. This D-AVR thingy helps manage that, so your power stays steady.
Close Before Excitation System: This one sounds super sci-fi, doesn't it? But what it does is pretty straightforward. It helps your generator start things up really gently. So, if you've got equipment that needs a softer start, especially where medium voltage is involved, this is the feature for you.