List of Top Pharma Companies In Mumbai
With the passage of time, India pioneered the pharmaceutical industry, which is why it has become a major supplier of pharma products, such as vaccines, drugs, medicines, etc. The Pharma industry in India is growing faster than expected. Being a leading manufacturer of quality-controlled affordable generic drugs, India imports about 20% of the world's pharmaceuticals demand in volume terms. As per the source, The Indian pharma and healthcare industry is considered one of the fastest growing in the world and is expected to grow by 754% in the future.
It is also expected that by the year 2023, this industry will reach 55 billion dollars (USA). India has over 20,000 enrolled drug manufacturers and suppliers, making it the world's most competitive market leader. In this blog, we will only discuss the leading pharma companies available in Mumbai.
List of Best Pharma Companies in Mumbai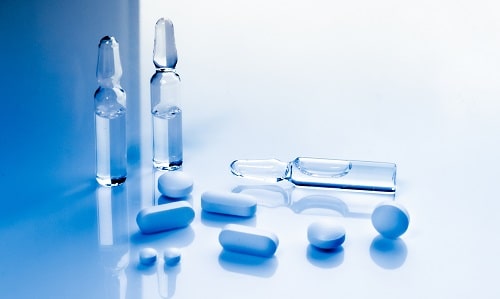 1. Sun Pharmaceutical Industries Ltd.
An Indian Multinational pharma company, Sun Pharm Industries Limited, was established in 1983 by Dilip Shanghvi. It is headquartered in Mumbai, Maharashtra, India. SPI is one amongst company receiving USFDA approval for supplying generic drugs. It is the fifth-largest pharma company in India, employing over 30,000 people. The company provides OTC medications in a range of therapeutic categories, including psychiatry, cardiology, diabetology, neurology, oncology, dermatology, etc.
In the year 2020-2021, its turnover was up to Rs 14,000 crore. With over 1,500 products in its catalog, the company has majorly focused on development and research. By 2022, the company had a market revenue of US$5.0 billion.
2. Lupin Limited
Mumbai-based India Multinational Pharm company Lupin Limited is owned by the Gupta family. Established in 1968, Lupin is a leading manufacturer and supplier of generic drugs in up to 100 countries. In terms of revenue, Lupin is considered the largest generic pharma company in the world.
In the year 2020, the company employed more than 40,000 people worldwide. The key specifications wherein they work include asthma, anti-infectives, paediatrics, anti-tuberculosis, and cardiovascular. Apart from India, Lupin has been distributing its products in the U.S., India, Southeast Asia, Africa, Europe, and other countries. By 2021, Lupine Limited's revenue was estimated at around $10.9 billion (U.S.).
3. Glenmark Pharmaceutical Ltd.
Established in the year 1977, Glenmark Pharma Limited is having a significant presence in Mumbai, Maharashtra, as the most famous pharm company in India. As of 2008, Glenmark was the 5th largest pharma company in the country. By 2019, the company was estimated to have revenue of 2.3 billion dollars (U.S.).
The company provides an exclusive range of medical products, such as medicine for cancer, diabetes, pain management, and medical equipment like a syringe. In over 50 countries, Glenmark has having its presence. Apart from owning a business selling and producing medication, the venture also develops and researches to find new drugs.
4. Cipla
Cipla or Cipla Limited is a multinational pharma company in India, located in Mumbai, India. It majorly forms drugs to treat arthritis, respiratory disease, depression, cardiovascular disease, and other medical conditions. With 47 manufacturing units worldwide, its products are sold in 86 countries, making it the third-largest pharmaceutical manufacturer in India.
As of the 2022 fiscal year, Cipla's revenue was estimated to be nearly about Rs 21 crore. However, they specialize in pharmaceutical ingredients, personal care, and pharmaceutical products. Some best better by Cipla are fluticasone propionate, anti-depressant, and lamivudine. As per the source, Cipla is considered the largest distributor of antiretroviral drugs.
5. Alkem Laboratories Ltd.
This is one of the sought-after pharma companies in Mumbai, Maharashtra. At the present time, the company has 19 manufacturing units in India and 2 in the United States. As of 2020, Alkem collected vast revenue, nearly Rs 80,000 million above. They are a specialized manufacturer of Rx products, therapy products, Alkem Generics, etc. As per their official website, they have a total of 705 branded generic medications along with 13 of the brand's features among the leading 300 brands in the country. Currently, the company houses up to 14,000 people as a working force.
6. Titan Pharmaceutical Company
This pharma has a strong presence on social media, like Linkedin. It is a known growing healthcare company operated by the Shah Group. Its establishment aimed to serve the community as much as possible. Now, it has gained popularity as the fastest-developing pharma export company in the country.
The company is specialized in making a wide range of Life Saving Drugs, Anti Cancer Medicine, Blood Transfusion & Cardiac Drugs, Kidney Transplantation & Dialysis Drugs, HIV Medicine, Vaccines, and a lot more medicine & equipment.
7. Bliss GVS Pharma Limited
Bliss is another fastest-developing pharma company based in Mumbai. It has an excellent success record of manufacturing, developing, and marketing premium quality healthcare formulas and medicines at affordable prices. It is a public limited company that has earned a very well reputation within a few years.