Bank of America Company Net Worth, History, CEO, Headquarter, Origin Country & More
Bank of America Corporation (BofA) is a powerful and respected banking and financial services company in the US and abroad. This article will examine the esteemed organization's financial valuation, historical trajectory, CEO, central administrative hub, and origins as a prominent American banking entity.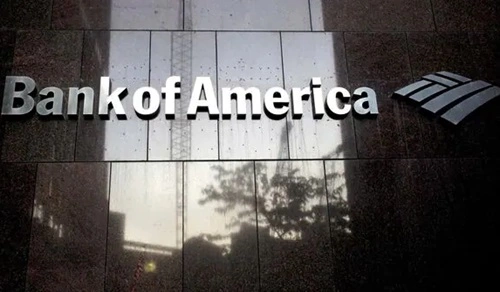 | | |
| --- | --- |
| Bank of America Company Origin Country | San Francisco |
| Established Year | 1904 |
| Headquarters | Charlotte, North Carolina |
| Bank of America Company CEO | Brian Moynihan |
| Bank of America Company Net Worth | $210.48 billion as of November 1, 2023 |
| Industry | Banking Financial services |
| Official Website | https://www.bankofamerica.com/ |
Bank of America Corporation History
The Bank of America Corporation is one of the largest US banking and financial services companies. It was created in 1998 when NationsBank bought BankAmerica. Charlotte is home to Bank of America.
The Bank of Italy was founded in San Francisco by Amadeo Peter Giannini in 1904. Transamerica Corporation, Giannini's holding company, held it before it became the Bank of America. The 1958 BankAmeriCard was the first bank credit card. (Diners' Club, Inc. introduced the first universal credit card in 1950.)
BankAmerica Corporation was founded in Delaware in 1968 to hold Bank of America NT & SA and other financial subsidiaries. The 1983 acquisition of Washington state bank Seafirst Corporation by BankAmerica was the largest U.S. interstate bank merger. Bank of America became the first US bank with coast-to-coast operations in 1991 after buying its California rival, Security Pacific Corporation. When it acquired FleetBoston Financial Corporation in 2004, it grew throughout New England and had over 5,500 bank branches in 20 U.S. states and corporate and investment banking in several nations by the early 21st century. Bank of America purchased transaction-processing firm National Processing in 2004 and merged with MBNA Corporation in 2006 to become a prominent credit-card provider. In 2007, Bank of America acquired U.S. Trust to strengthen its wealth-management division.
The 2008 global financial crisis hurt Countrywide Financial, the largest American mortgage provider, and Merrill Lynch. Bank of America bought both companies that year, which was expensive. The Merrill Lynch merger will give Bank of America $20 billion in government subsidies and $118 billion in bad asset guarantees, it said in January 2009. Several states and federal agencies sued Bank of America for investment fraud. To settle a class-action lawsuit alleging Merrill Lynch deceived investors about its finances, it paid $2.43 billion in 2012. Also reviewed were Bank of America and Countrywide mortgage practices. They were accused of providing risky house loans and misstating their quality to investors. The US government sued Bank of America for financial fraud in 2013, and the company paid $16.65 billion in 2014.
Bank of America Corporation Financial Growth
Q2 2021 net income was record for Bank of America. The bank's net income rose to 9.22 billion from 3.53 billion in the second quarter of 2020. Last quarter of 2021 and first quarter of 2022 saw Bank of America's net income fall moderately. Bank earnings grew to $7.06 billion in Q2 2022. Bank of America's quarterly net income rose somewhat in the last two quarters of 2022 and significantly in the first three quarters of 2023.
The Bank of America Corporation proudly displays its large net worth, reflecting its banking and financial services presence. According to the latest data, the company's retail banking, wealth management, investment banking, and corporate loan services boost its financial strength. Bank of America's net worth fluctuates with market conditions, yet it remains one of the world's largest financial organizations.