Lowe's Company Net Worth, History, CEO, Headquarter, Origin Country
If you live in the United States, you may have seen the Lowe's stores scattered around the country, and in some states, you can even find their stores in the small towns as well. That's how popular they have become in the country. But if we talk about how big of a company Lowe's is, then there is only one comparison for that. You see, the only company that beats Lowe's at being, well, huge, is none other than the Home Depot. Home Depot may be the kind of retail sector in the US, but Lowe's isn't very far behind in that race. If that is something you find intriguing, then you may already be wondering about a few things like what is their net worth, who's in charge of the company now, how it all began, and stuff like that. Well, that's exactly what we are here for, so yeah, let's get down to it then.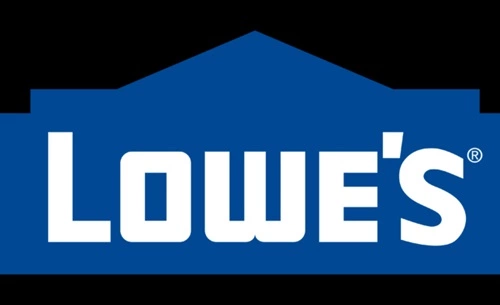 | | |
| --- | --- |
| Lowe's Origin Country | United States |
| Established Year | 1921 |
| Headquarters | Mooresville, North Carolina, United States |
| Lowe's CEO | Marvin R. Ellison |
| Lowe's Net Worth | $112.50 billion (as of November 2023) |
| Industry | Retail (Specializing in home improvement) |
The Lowe's Story
Back in 1921, in North Wilkesboro, North Carolina, Lucius Lowe had an idea, and that's how they opened a store named North Wilkesboro Hardware. When Lucius passed in 1940, Ruth, his daughter, stepped in. Soon, she handed it to her brother, Jim. World War II hit, and Ruth was back in charge with both Jim and her husband, Carl Buchan, serving in the war. By 1943, Jim and Carl teamed up. After the war, homes were in demand. That's when they thought to sell even more hardware. And that's how they began a chain of stores! In 1952, their paths split though. Jim tried groceries and cars. Carl? Well, he bet on hardware and shaped today's Lowe's. In 1961, after Carl passed, Lowe's had a fresh idea to share profits with employees. That year, they went public. And yeah, by 1979, they went ahead and actually joined the New York Stock Exchange.
Lowe's Net Worth
With an insane profit of $72.148 billion in the year 2020 aka the Covid time, they ended up making a huge profit of $4.281 billion. With that, their total assets were a staggering $39.471 billion that particular year. And in 2020, their equity was at US$1.972 billion. Fast forward to October 2022. Lowe's had their brand in 2,181 stores in North America. And yeah, there's only one other company within the same sector or niche that beats them in size. That's none other than the Home Depot. But did you know that big names like The Vanguards Group own about 8.6% and BlackRock is at number three with 7.6%? Well, who is the number one owner then? We, the regular folks, own 21% of it. And if you are wondering about how much they are actually worth in 2023, then we wanna let you know that Lowe's is sitting pretty with an incredible net worth of $112.50 billion.