United Parcel Service Company Net Worth, History, CEO, Headquarter, Origin Country & More
When it comes to logistics and package delivery services in the United States, there are just a few other companies that even come close to how big UPS has become in the country. Apparently, it wasn't this big of a company from the very get-go, they really had a small start. And it is quite impressive that they have made it this far, which is only possible because of their passion for delivering packages with care. If all of this has got you thinking about United Parcel Service's history, how it became a thing, what is their current net worth, who's in charge of the company right now, and all that stuff, then you're at the ri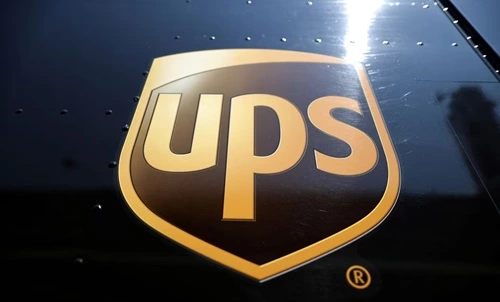 ght place. Here we will be going over all of that. Let's get going now.
| | |
| --- | --- |
| United Parcel Service Origin Country | United States |
| Established Year | 1907 |
| Headquarters | Sandy Springs, Georgia, U.S. |
| United Parcel Service CEO | Carol Tomé |
| United Parcel Service Net Worth | $119.45 billion (as of November 2023) |
| Industry | Logistics and package delivery |
The United Parcel Service Story
You see, UPS, which we often just associate with those familiar dark brown trucks, has a story that's more than a century old! Back in 1907, two teenagers, James E. Casey and Claude Ryan, kick-started the journey in Seattle. At first, they started the American Messenger Company with just $100 borrowed money. They were young, energetic, and delivering packages mainly on foot or sometimes cycling. By 1912, another office sprang up. A year later, they got their hands on a delivery truck which was a remodeled Model T Ford. That was big! From the very get-go, their trucks were painted dark brown. Why? Charles Soderstrom, who joined in 1916, thought it hid the dirt well. Things got even more exciting in 1919 though. They stepped out of Seattle and planted their flag in Oakland, California. And that's when they first used the name "United Parcel Service." By 1925, everyone knew them by that name as they spread their wings across the West Coast of the country. Fast-forward to the end of the 20th century and the start of the 21st. That's when big moves were made! They shifted headquarters to Atlanta in 1994, started UPS.com, and even went public in 1999.
UPS Net Worth
Now's the time to finally take a look at the balance sheet of UPS. You see, by the end of the last year, which of course was 2022, UPS made around $100.3 billion, and it was their first time not just hitting the $100 billion mark, but actually going past it. So yeah, it is safe to say that last year was one of the best in the history of UPS. They could have hit this staggering mark in 2021, but they were just a little short. But with the jump of 3% from the year before, they finally made it. And talking about how much they actually worth in 2023, well, as of November this year, their net worth is kinda insane with a number like $119.45 billion.