Phillips 66 Company Net Worth, History, CEO, Headquarter, Origin Country & More
Some of you may think that Phillips 66 was established in the year 2012, but that's not true. The foundation for this company was actually laid back in 1927, yup, they are about to hit their century in being this business. And that shows too because now they are one of the biggest petroleum refineries companies in the United States. Over the years, they have diversified as well, like now they are into the business of chemicals and midstreams too. If you wanna learn more interesting things about the Phillips 66 company, then keep on reading. Here we will be going over how this company started, what's their current net worth, and things like that. So yeah, let's get to it then.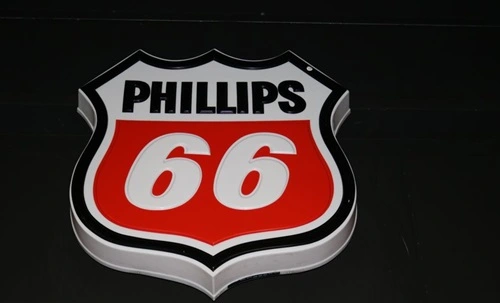 | | |
| --- | --- |
| Phillips 66 Origin Country | United States |
| Established Year | 1927 |
| Headquarters | Westchase, Houston, Texas, U.S. |
| Phillips 66 CEO | Mark Lashier |
| Phillips 66 Net Worth | $50.07 billion (as of October 2023) |
| Industry | Oil and gas |
The Phillips 66  Story
See, Phillips 66 didn't just pop up overnight. It's a mix of many tales! They've done big things and given back loads of money to their supporters. So, let's rewind a bit. It all started in 1875 with a company named Conoco. They were pioneers in selling oil out West. And then came 1917, and they set up shop in Bartlesville, Oklahoma. And there's the '76' brand, known in the West. It started in 1932. At the time of World War II, these companies played quite a role in fueling the planes. But yeah, 1981 brought drama! DuPont wanted Conoco and got them. Big move! Fast forward to 2002, and boom! Conoco and Phillips collaborated and created a mega oil team. But did you know that 2012 was a new chapter for Phillips 66 in New York's big-money world? Yeah, and now they're everywhere, moving and selling energy.
Phillips 66 Financials
Now, at this point, you may already know a lot about Phillips 66, right? Yeah, it's this big company from America that deals with energy. And if you are someone interested in their financials, then this is the section just for you. See, in 2022, they made a whopping $169.99 billion. Just think about that for a second. That's a lot of zeroes! Out of this, they used $20.058 billion to keep their business running smoothly, and in the end, they pocketed $11.074 billion as profit. They have stuff worth $76.442 billion and owe $34.1068 billion to others. As of now, they stand tall at number 29 on a list called the Fortune 500. And that's not all! They're also 74th on another big list called the Fortune Global 500. This is because they made over $115 billion! Currently, they have about 14,000 people working for them. That's one of the big reasons why Phillips 66 has gotten this huge. And if you are wondering about their net worth, then we wanna let you know that they are sitting pretty at a net worth of $50.07 billion as of October 2023.