The Step-by-Step Guide to a Smooth Transition from QuickBooks Desktop to Online using SaasAnt Transactions
Moving data from QuickBooks Desktop to Online can step up your game in managing your company or business. Let's think about how it can help! Firstly, it ensures your business data is safe and boosts your team's efficiency.
Next, it cuts down a lot of manual work! It automatically sorts your bank and credit card transactions into categories. Read the entire blog for the step-by-step guide to a smooth transition from QuickBooks Desktop to Online using SaasAnt Transactions.
Benefits of Transiting from QuickBooks Desktop to Online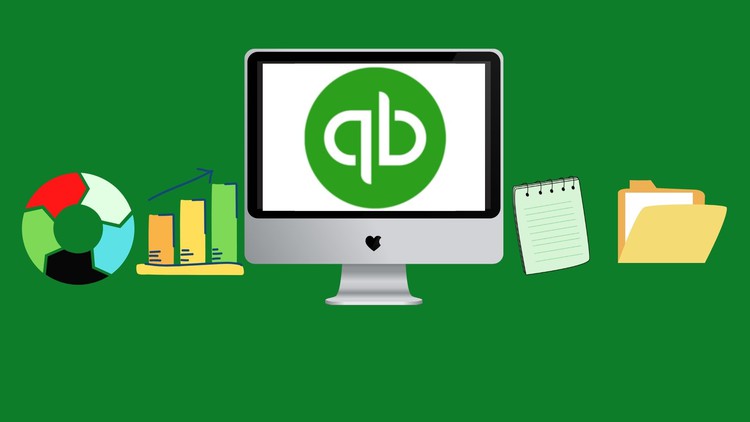 Accessibility Anywhere, Anytime:
QuickBooks Online allows users to access financial data from anywhere, as long as they have an internet connection. It enhances flexibility and allows for better time management, as you and your team can work from different locations, ensuring that the business keeps running smoothly even on the go.
Real-time Collaboration:
Multiple users can access and work on the platform simultaneously. It facilitates real-time collaboration among team members, accountants, and business owners, thereby improving communication and decision-making processes within the organization.
Automatic Updates:
Unlike the desktop version, QuickBooks Online updates automatically. It ensures you always have the latest features and security updates without manually updating the software.
Enhanced Security:
Data stored in the cloud reduces the risk of data loss due to physical damage (like a computer crash or theft). QuickBooks Online employs robust security measures to safeguard your data against unauthorized access and cyber threats.
Integration with Other Apps:
QuickBooks Online seamlessly integrates with numerous other automation software, allowing you to record your transactions in a few simple clicks automatically. It will enable you to import, export, and delete bulk transactions into QuickBooks in various file formats, like Excel, CSV, IIF, and TXT, enabling smooth workflow.
Reduced Manual Data Entry:
The ability to link bank accounts and credit cards and automate data categorization drastically reduces manual data entry, minimizing the chances for errors and freeing up valuable time that can be invested elsewhere in the business.
Scalability:
As your business grows, QuickBooks Online can grow with you. It's easier to scale online, and you can easily upgrade your plan to accommodate your business's growing needs without undergoing another migration process.
Why use SaasAnt Transactions for Migration?
Migrating from QuickBooks Desktop to Online requires precision, and SaasAnt Transactions provides user-friendly and powerful features. Here's how using SaasAnt Transactions can be advantageous:
Seamless Data Transfer
Bulk Data Handling
Data Accuracy and Consistency
Time and Resource Efficient
Data Validation
User-friendly Interface
Secure Data Handling
Customer Support
Steps to Transit from QuickBooks Desktop to QuickBooks Online
You can now easily transit from QuickBooks Desktop to Online with SaasAnt Transactions. The application seamlessly integrates with QuickBooks, offering features like Bulk Import, Export, and Delete for both Desktop and Online versions.
Data from QuickBooks Desktop will be exported into an Excel/ CSV file using SaasAnt Transactions (Desktop), and the exported file will be imported to QuickBooks Online using SaasAnt Transactions.
Export the data using SaasAnt Transactions Desktop.
Follow the below steps to export the data from QuickBooks Desktop:
Download & install SaasAnt Transactions Desktop.
Launch SaasAnt Transactions,
Connect with your QuickBooks account, and click 'Export.'
Select the QuickBooks Transaction/List Type and 'Dates' and click on 'Search.'(Eg: Invoices)
Click on the Download button and save the file.
Import the data using SaasAnt Transactions Online.
Follow the below steps to export the data from QuickBooks Online:
Launch SaasAnt Transactions Online from the QuickBooks App Store.
Open SaasAnt Transactions, click on 'Import.'
Click on browse and upload the downloaded (Invoice) file.
Map the fields in your file correctly with QuickBooks fields in the mapping screen.
Review the mapping for accuracy and initiate the import.
Note: Follow the same steps for all the transaction types.
Conclusion
Switching from QuickBooks Desktop to QuickBooks Online lets you tap into a range of features the online version offers. Not only is it straightforward to get started, but it's also secure and customizable. Plus, QuickBooks Online provides the convenience of accessing your financial data whenever and wherever you need it.
Transiting your data from QuickBooks Desktop to Online using SaasAnt Transactions makes things easy and safe for your business. SaasAnt Transactions ensures your business data stays accurate and secure during the migration.