Top 10 Best Sunmica Companies in India
Sunmica, also known as laminates, is a wooden object commonly utilized as an overlay on wooden furniture, as in the case of laminated wood panels, table tops or other wooden furniture. Simply put, it is a widely used surface finish for furniture elements, which adds a luxurious touch to the room's interior at a comparatively low cost. Sunmica is a brittle and hard sheet with thickness of about 1 mm.
As decorative Sunmica are unnaturally made surfaces, they have ample patterns, textures and colours. The surface finish of the sheets used widely to protect and decorate every wooden item. When it comes to Sunmica, there are numerous manufacturers, as well as suppliers available in India. To choose the best out of all, you should take a look at them:
List of best Laminates Decorative Sheet Companies in India
Signature Laminates
Virgo Laminates
GreenPly
Formica
Sunmica
CenturyPly
Durian
Merino Laminates
Royale Touche Laminates
Sundek
1. Signature Laminates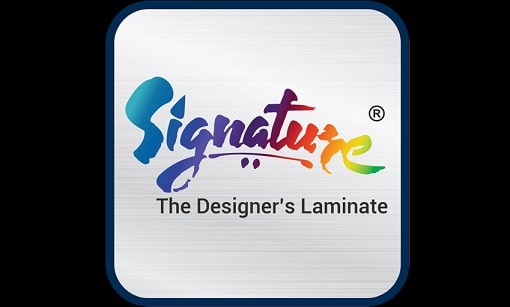 Signature is a leading Indian company, as well manufacturer that produces decorative laminates. The purpose of a signature is to meet an individual taste for their interiors and exterior needs. ISO certification holder signature brand recommended for the bedroom, living room, office and exterior panels.
With higher customer satisfaction and employee satisfaction, the company earned a good reputation in the recent years. Ahmadabad-based laminates company design paper used, sourced from European and Japanese printers. The company is selling 40% of its products in many parts of the world. Color plus Laminates, another reputed exporter of laminates, comes under the brand name Signature Laminated Pvt Ltd. Established in 2004, it aims to cover the domestic market. Following are some of the best signature products:
Door laminates
Pos-forming laminates
Decorative laminates
Compact laminates
Colour core laminates
Fire retardant laminates
UV proof exterior clad panels
Anti-static laminates
Scratch-resistant laminates
Compact laminates
2. Virgo Laminates
Virgo Laminates on this list is another sought-after company of decorative laminates. This brand started its manufacture as well as supply of laminate in the year 2000 that has more than a million square feet of production space. Virgo laminates have an active appearance in the field of plywood, veneers, particle board, and decorative laminates in India, as well as in Malaysia, China, and Singapore.
 It is a well-authorized company known for its extraordinary market appearance in numerous countries all over the country with an expert of more than 1000 employees. As one of the popular home décors manufacturers, this brand aims to offer premium-quality products to their clients.
3. GreenPly
Greenply has been one of the top 10 manufacturers and suppliers of sunmica. The brand is primarily engaged in the production of Particle Boards, Different Grades of Plywood, Wood Veneer, Decorative Laminates and Medium Density Fiber Boards. Being authorized as a multi-national company, Greenply has become popular among customers in India.
With its more than 12000 dealers, distributors and 2500 employees, the company has forayed into this sector. In addition to decorative laminates, this brand supplies block board, decorative veneer, MDF, plywood and laminate flooring too. Sunmica offered by GreenPly Company is exported in the Indian market under the brand of GreenLam.
With its manufacturing units in Himachal Pradesh and Behror in Rajasthan, the different types of laminates are produced, including Stone, anti-fingerprint, super gloss, retro, matt, suede, and super gloss. All those have numerous features such as HD glass, HPL, reflection, fire retardant, unicore, and antistatic. Laminate sheets formed by GreenPly are made in different sizes such as 4 by 8, 3 by 7, 4 by 10, and 5 by 12. They have a thickness of 1 mm, 0.7mm, and 1.5 mm.
4. Formica
US-based this firm is now owned by the New Zealand based firm Fletcher Building Products Limited. It has covered the Indian market in recent years. Established in the US in 1912, it has since been manufactured for numerous applications. Today, the product are supplied by New Zealand. It provides designed surfacing solutions both for residential as well as commercial customers globally.
This brand is also the biggest creator of world-class high-pressure laminates. Formica International began its production in the US and then extends it to entire Europe and Asia. And now, this brand has successfully distributed its products as well as services in India for nearly more than 10 years.
5. Sunmica
Sunmica is a renowned brand in the whole laminate industry. It has gained so much popularity among customers that is why it has become a household name. Established in 2011, Sunmica has got the maximum brand authorization among Indian clients. Laminates offered by Sunmica are heavily used on wooden objects. Before coming into official existence, Sunmica operations were a distribution of the flagship Wadia Group, a Bombay trading firm.
6. CenturyPly
ISO 9002 certification holder CenturyPly manufactures readymade furniture through Nesta retail outlets. It has been operating the sunmica business for the last 30 years and manufactures plywood and decorative laminates under the brand Nesta. It is the first leading Indian company to provide borer-proof plywood in 1997.
With its manufacturing factories in Kandla, Karnal, Chennai, Kolkata and Burma, it employs thousands of people. Currently, CenturyPly launched VENLAM which involves Veneer Laminate constructed using layers of decorative face veneer and permeated Kraft paper.
The Sunmica offered by Centuryply comes with thicknesses that range between 1mm to 0.8mm. Some of the different types of laminates offered by CenturyPly are Solid, Abstracts, Woodgrains, HD Laminates, Textures, Fire retardant, and Magnetic.
7. Durian
Durian started its excellent unit by manufacturing decorative high-quality laminates in year 2006. This company is popular for its unbeatable quality, steadfast passion, and exceptional artistry. Besides decorative high-pressure laminates, it has the largest chemical plant that creates resins used in the laminate built-up process.
8. Merino
Merino Sunimca is a well-established manufacturer as well as a supplier of primarily decorative laminates and world-class plywoods. As an additional product, high-pressure decorative laminates are manufactured at Rohar and Hapur. Ranked as the third largest manufacturing firm of decorative laminates, it exports products globally. Formed in the year 1981 as the Merino Group, it expanded its operations to laminate manufacturing.
9. Royale Touche
One of the most premium brands started in the year 1978 in Gujarat. It is a leading part of companies such as Royal bond Adhesive, Royal décor Luxury Furniture, Royale Touche vitrified tiles and Royale Touche Laminates. This brand engages in producing premium laminates that show a premium level of compactness and durability. The huge range of Royale laminates includes wood grain, plain colours, abstract, wood grain horizontal, digital design, and HD prints.
10. Sundek
Established as a leading brand in high-pressure decorative laminates, Sundeck began its manufacturing in 1987. The factory worked through ultra-modern and advanced machines as well as world-class technical expertise from all over the world.
Final Words:
Decorative lamination is classified as low-pressure lamination, high-pressure lamination and edge banding, which vary depending on the product. Whereas Sunmica market is classified into five broad segments based on end-user, flooring, furniture, cabinet, store fixtures and others. Today, every hotel, showroom, restaurant, industry, corporate, as well as a commercial office has been decorated using Sunmica because of the accessibility of a wide range of laminates.