Race on a Budget: The Best Bikes Under 1 Lakh for Speed Seekers
Are you a speed enthusiast looking for the best bikes under 1 lakh to get thrilling rides without putting a dent in your pocket? We have good news for you! You don't need to shell out a fortune to own a high-performance bike to satisfy your need for speed. Several options in the market can cater to your requirements while also fitting into your budget.
We understand that finding a bike that can give you value for money and performance can be challenging. But don't worry. We have got you covered! In this blog, we have put together a list of the best bikes under 1 lakh for speed seekers like you. So, whether you are a professional racer or just someone who loves the thrill of riding fast, our list of top-performing bikes will help you find the perfect fit for your needs. Get ready to explore and pick one of the best bikes under 1 lakh and take your pick for an unforgettable riding experience!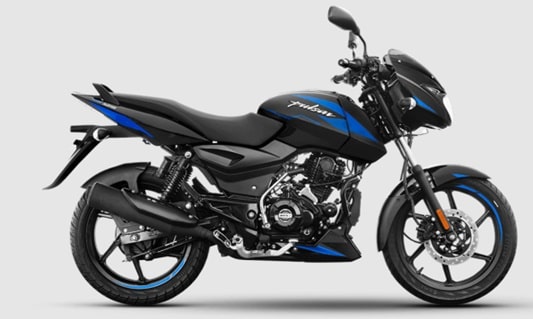 Image source: Bajaj
Bajaj Pulsar 125
The Bajaj Pulsar 125 is an urban rider's dream come true. It is not just powerful, with a 124.4cc engine that packs a punch of 11.8 PS power and 10.8 Nm torque and is fuel-efficient. The telescopic suspension in front ensures a smooth and comfortable ride even on bumpy roads, while the twin-spark DTS-I engine provides power to the bike. And let's remember the sporty split-seat design and stylish graphics that enhance its aesthetic appeal. Whether it is your daily commute or a weekend getaway, this bike has got you covered. With Bajaj Pulsar 125, one of the best bikes under 1 lakh, you get a winning combination of affordability and power.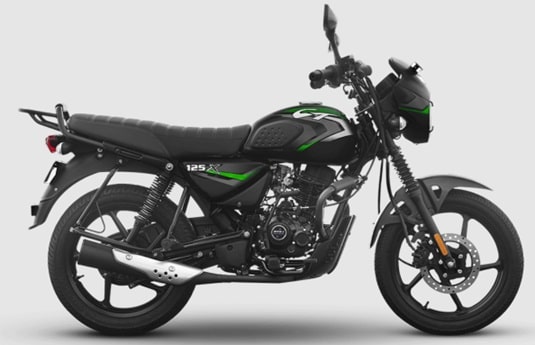 Image source: Bajaj
Bajaj CT 125X
Tick all the boxes without breaking the bank. Get ready to hit the road in style with the Bajaj CT 125X! The Bajaj Pulsar CT 125X boasts a powerful 124.4cc engine that delivers 10.9 PS and 11 Nm of torque, making it ideal for daily commuting and weekend getaways. The square tube, semi-double cradle ensures maximum stability, while the suspension system ensures a smooth ride. And with great mileage, it is one of the best bikes under 1 lakh for those who want a powerful and fuel-efficient ride.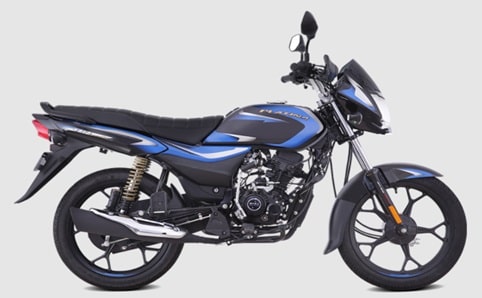 Image source: Bajaj
Platina 110 Drum
The Platina 110 Drum is undoubtedly one of the best bikes under 1 lakh, offering an unbeatable fuel efficiency and performance combination. Powered by a 115.45cc engine, this bike delivers 6.33 kW of power and 9.81 Nm of torque, along with the top speed of 90 kmph. The sturdy frame, comfortable suspension, and tubeless tires offer excellent grip and stability on any terrain. The bike's long, comfortable seat, stylish graphics, and digital instrument console add to its overall look and feel. The Bajaj Platina 110, with its excellent mileage and efficient fuel consumption, is a reliable bike that won't break the bank.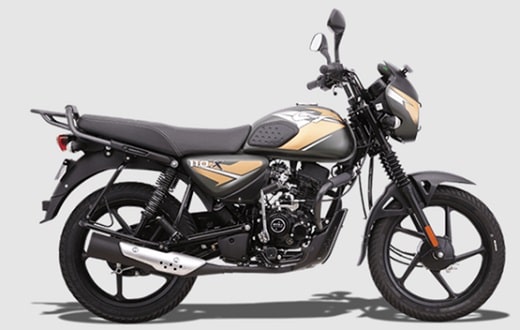 Image source: Bajaj
Bajaj CT 110X
The Bajaj CT 110X is built tough and designed to handle any terrain with ease. The bike's all-metal body and durable tires provide excellent grip and stability, while the comfortable seat ensures a comfortable ride. With its 115.45cc engine that delivers 8.6 PS of power and 9.81 Nm of torque, you will have a reliable ride every time. Plus, with reliable fuel efficiency and a sturdy frame, the Bajaj CT 110X is one of the best bikes under 1 lakh. So, why wait? Explore the specifications today.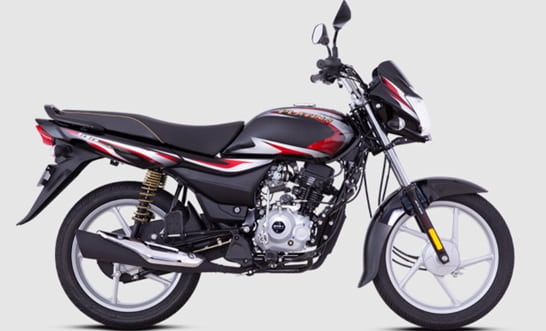 Image source: Bajaj
Bajaj Platina 100
Looking for the best bike under 1 lakh that combines performance and fuel efficiency? Explore Bajaj Platina 100! This bike is an absolute powerhouse on the road, thanks to its 102cc engine that delivers 5.8 kW of power, 7.9 PS and 8.3 Nm of torque. But that's not all – the bike's lightweight and aerodynamic body, long and comfortable seat, and specially designed suspension make for a smooth and comfortable ride, no matter where your journey takes you. And with great mileage, the Bajaj Platina 100 is an excellent choice for those who want a fuel-efficient and stylish bike. So why wait? Get on the road with the best bike under 1 lakh today!
Final Word!
Finding the best bike under 1 lakh for speed seekers can be challenging, but it is not impossible. We hope this blog has provided valuable information and helped you narrow your options. Remember, it is essential to consider your riding style, preferences, and budget before purchasing. Each bike has unique features and specifications, making it an excellent choice for speed enthusiasts. Explore from reliable brands such as Bajaj Auto, one of the leading manufacturers of bikes in India, where you are sure to find the perfect bike that suits your needs and provides an enjoyable riding experience. Happy riding!