Top 10 Best Road Construction Companies In India
For a growing economy in modern times, more roads mean more growth in the economy, simple as that. Not just the new road construction, but if already present roads are not well managed enough, it can definitely impact the economy to some extent. In this field of work, there are so many construction companies to take or work on such projects. But not all of them have the best tag next to their names.
Road construction is a field where manpower and extensive management are required to build a road under budget that will last for years to come. And not every road construction company is the best at what they do, and to let you know about the top 10 best road construction companies in India, we have compiled this detailed list.
List of Best Road Construction Companies In India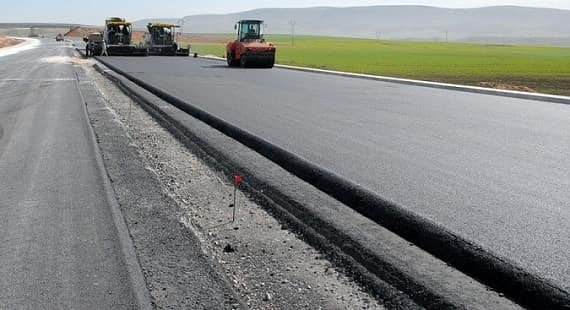 1. Dilip Buildcon Ltd.
Dilip Buildcon was established back in 1987, and the vision was clear: to provide its services to the clients and help build a better infrastructure for India. It started on a very small scale, but now the DBL has scaled up and become the largest and fastest growing construction company in India. The founders of this company know how to use manpower and resources effectively and manage everything to do the job perfectly and on time.
2. IRB Infrastructure Developers Ltd.
IRB Infrastructure Developers Ltd came into existence in 1998 and has now made it into one of the top construction companies in India. This company only deals with constructing roads and highways. And ever since its establishment, the company has managed to complete 23 huge projects all across India. The portfolio consists of 12,000 lane kilometers, which is just incredible. Out of the 23 big projects, 17 of them were BOT projects, here BOT stands for build, operate, and transfer projects.
3. L&T Construction
Larsen & Toubro is an international construction company, which as of now, operates in over 50 countries. And as an Indian, you should be proud of that because L&T is an Indian-origin company. L&T has done a lot of work to improve the road infrastructure of India and to grow India even faster. With their consumer-centric strategy and technological advancement, they've become one of the leading road construction companies in India. Since the establishment of L&T Construction, they've completed huge projects like Delhi-Agra Road. which is a perfect vindication of what this road construction company is capable of.
4. Tata Projects
Tata Group is helping India's infrastructure grow in every aspect, and Tata Projects is a branch of the main group to handle the construction part. The Tata group is leading in many other industries in India, and the same is with road and highway construction. Throughout the years, they've managed and completed enormous projects. If we were to mention one of the best works of Tata Projects, then it would be the Chennai Outer Ring Road, constructed in August 2014.
5. Hindustan Construction Company
Without HCC, India's infrastructure would still be very old and out of date. It is one of the oldest construction companies in India, and the history of this company goes back as far as 96 years. Since its existence in 1926, the company has handled so many landmarks as well as industrial projects. Since then, HCC has spread itself to various industries such as transportation, hydroelectric power, nuclear power, water solutions, building construction, and other industrial areas.
6. Afcons Infrastructure Ltd.
Afcons Infrastructure Ltd. began its journey back in 1959. Since then, Afcons has built more than 4,500 lane kilometers in India, which is quite good as compared to other road construction companies. As of now, Afcons has spread its roots in other sectors such as transport, oil & gas, and other industrial construction work. And because of the diversification of Afcon, it has become a multi-billion dollar company in terms of market value.
7. HG Infra Engineering
HG Infra Engineering is fairly new in the construction game, but they've become the top choice of many huge clients in India. HG Infra's main areas of work are bridge, highway, and road construction. Since its establishment in 2003, the company has been putting its resources only into road and highway construction, but fairly recently they have explored pipeline projects.
8. NCC Infra
This Hyderabad-based construction company has diversified itself into many sectors such as power, railways, industrial constitution, water projects, etc. For the BOT services, NCC Infra has been the top choice for clients in the past few years, and it's been growing towards its peak since its establishment in 2005. However, the road and highway projects of NCC Infra have made it quite popular in the last few years. Talking about NCC Infra's popular projects, which include NH-7 of Bangalore City.
9. JMC Projects India
JMC Projects is responsible for some incredible and awesome structures all across the country. This company stepped into this construction field around three decades ago, and the vision was to build some iconic structures that represent the growth of India. As of now, this company handles both general and conventional contracting. Along with that, the main area of work for JMC is roads and highway construction. The main reason why JMC Projects has been growing consistently throughout these three decades is that the management board and founders of JMC believe in hiring talented individuals for better expansion.
10. Gayatri Projects
It's been more than 50 years since Gayatri Projects stepped into the construction business, with the prime goal being to help India's infrastructure grow. When Gayatri Projects started, it was one of the smallest construction companies, but now it is the top choice of clients in India. The assets of this construction company are worth nearly 6,000 crores now. As of now, this company is handling projects in various industries such as power, real estate, roads, highways, hospitality, etc.
These are the top 10 best road construction companies that have not only taken part in road and highway construction but also expanded into other industries. Ultimately, the great work of these companies is benefiting India's infrastructure, and we are growing quite fast. The dedication of such companies and other businesses in the country will help India lead the world one day.