Top 10 Best Commode Companies In India
Commode word is generally used for standard/English toilet seats in India. Over the years, the use of commodes has increased significantly compared to the traditional toilet seats that are pretty common in India. As you may already know, commodes usually fall under the sanitaryware category. Functionality-wise, all the commodes are no different, but the case is a little different when it comes to aesthetics. Some people want to make their bathroom stand out, and they do it by installing or using the most modern sanitary ware.
There are literally dozens of sanitaryware brands that sell commode or standard toilet seats in India. Especially some western brands are also selling some incredible quality products in the Indian market under the same niche. It can be a little confusing for customers to buy the best quality commodes in India because there are so many commodes companies that exist. Therefore we are here with a comprehensive list of the top 10 best commode companies in India:
List of Top Commode Manufacturing Companies In India
1. Asian Granito India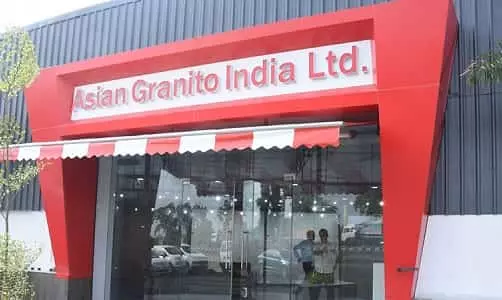 When it comes to ceramic tiles, Asian Granito India for sure is an unbeatable company. Asian Granito India aka AGL started off its journey back in the year 2000, since then it has been on the path of becoming the most successful sanitaryware company in India. In order to manufacture and keep up with the high demand for AGL's products, this company has set up around 9 manufacturing facilities in Gujarat. Talking specifically about the commodes or the toilet seats, so for sure, the collection looks pretty sleek but modern. And if you are going with a minimalistic theme, then Asian Granito India's collection will impress you quite a lot.
2. Hindware
Hindware is one such sanitaryware brand that has been dominating the Indian market for nearly six decades now. When it started off in 1960, the name of this company was Hindustan Sanitaryware & Industries Limited, but it was replaced with Hindware. Haryana and Andhra Pradesh are the two main states where Hindware has multiple manufacturing facilities or plants, and because of that Hindware is able to produce nearly 3 million sanitaryware items every year. And when you look at the commode collection offered by Hindware, you'll come to the realization that the end products are much more premium and sturdy at the same time.
3. Jaquar
No matter which blog post you read about top sanitaryware companies in India, you'd find Jaquar's name on every list. If you don't, assume the post you are reading is completely biased. When it comes to bath fittings, sanitaryware, and lighting solutions for bathrooms, then no other brand can compete with the quality and versatility that Jaquar provides to its customers. Jaquar has some of the sleekest yet modern-looking commodes in its collection. The commodes offered by Jaquar aren't the cheapest ones in the Indian market, but that's pretty justifiable because you get a premium and top-notch quality product in the end.
4. Cera
It would be unfair if we haven't included Cera on our list of the top commode brands in India. Certainly, Cera is known as this huge ceramic tile manufacturer in the country, but it is renowned for bath fittings and sanitaryware items as well. Compared to other brands on our list, the products of Cera are quite affordable while delivering the best possible quality as well. When it comes to bathwater and especially commodes, you'll certainly like the huge collection of Cera India. The commodes offered by Cera are not too fancy or shiny, instead, you get a modern and sleek design with the comparatively better build quality.
5. Parryware
When considering Parryware or Cera's sanitaryware items, people like to compare their products a lot. And that's because their collection is similarly versatile, and the price points aren't that different. Thus people automatically end up comparing these two brands, and we must say that both companies/brands have their own sets of advantages or pros. Parryware's products are more trendy and come with modern designs, and thankfully you won't be compromising in the quality sector.
6. Kohler
If we were to make a list of the best foreign-origin sanitaryware brands that are dominating the Indian market, then without a doubt, Kohler would top that list. Many people think that Kohler is actually an Indian-origin brand, but in reality, it was founded in America by John Michael Kohler in the year 1873. Kohler India for sure offers the sturdiest faucets, fittings, and sanitaryware for households. However, the products offered by this company aren't the cheapest ones in India, and that is the prime reason we have kept Kohler in the sixth spot on today's list.
7. American Standard
Despite being a foreign brand, American Standard has a strong reputation among Indian customers. The journey of American Standard Corporation was started in 1967, and it was many years after when this company made its first appearance in the sanitaryware market of India. If you prefer an American Standard company, this could be a one-stop solution for you in terms of bathroom ideas and sanitaryware items. The thing that we like the most about this company is that it offers products to Indian customers that are already popular worldwide.
8. Texaro
When you begin your search for the best commode or sanitaryware brands or companies in India, you may not find Texaro's name on most of the lists. That is because it is an underrated brand in India, despite that, the customer base is pretty loyal to this company. When you look at the product collection offered by Texaro, you'd feel that the designs and aesthetics are a little mixed. But this brand or company mainly focuses on classic and designer pieces of sanitaryware items. Talking specifically about the commodes offered by Texaro, there isn't something shiny or fancy about the end products. Which is the preference of many people choosing Texaro over other companies.
9. Toto
Toto is for sure one of the oldest established sanitaryware brands on our list. The establishment of Toto happened back in 1917, and at first, the name of this company was TOYO TOKI CO, which was then replaced to make it easier to remember and catchy. It was after the 1980s when Toto made its first appearance in India, and soon enough, it became quite popular since people liked the aesthetics of their sanitaryware items and other products.
10. Aquant
Last but not least is the Aquant company, which is the most recently established sanitaryware brand or company on our list today. It may appear to you that this company isn't that popular in India, but it is actually quite the opposite of that. After the establishment of Aquant in the year 2006, this company started offering the best quality sanitaryware items or products at the most affordable price points. That was the prime reason why Aquant was able to compete with giant and well-established sanitaryware companies in the Indian market. When you'll check out the commode or toilet seat collection offered by Aquant, you'll precisely know why we have included it on our list today.
Conclusion
Alright, now you know which are the best commode companies in India. And this list should make it much easier for you to come up with an informed decision when buying a toilet seat or commode in India.
How To Choose The Best Commode in India
In order to buy the best commode in India, you must look at a few important factors. And worry not, we are going to introduce you to these factors below so that you end up buying the best commode as per your needs and budget.
Why Do You Need It?
First things first, let's talk about why you're buying a commode in the first place. Maybe your grandpa needs a bit of extra support, or maybe you're just giving your bathroom a facelift. Knowing why you need one will help you zoom in on the right type. Like, if someone in your home has trouble moving around, a bedside commode could be a game-changer. But if you're just looking for a regular flush-and-forget situation, a standard commode will do the trick.
Size Does Matter
Look, nobody wants a commode that's so big you can't even turn around in your bathroom. Measure your bathroom space before you hit the stores, will you? And let's not forget about weight. If someone in the family is on the heavier side, you might want to look for a bariatric commode. These are basically designed to handle more weight and give you extra space.
Mobility Matters Too, Sometimes
So if you're shopping for someone with mobility issues, you'll want to keep an eye out for some cool features. Wheels can make it easy to move the commode around, and drop-arms are super helpful for sliding from the commode to a bed or wheelchair. Some models even have detachable arms or footrests that swing away, which makes getting in and out a breeze. Trust us, these little things can make a huge difference!
Price Tag
Look, commodes can range from "Oh, that's reasonable" to "Wait, how much?!" It's tempting to go for the cheapest option but remember, you often get what you pay for. Consider it an investment; this is something you or your loved ones will use daily. You don't wanna compromise on quality, especially if you're planning on using it for a long time. But that said, don't forget your budget. Just aim for the best quality you can afford.
What's It Made Of?
Most toilets are made of ceramic or something called ceramic glaze. Both are champs at lasting long and easy to keep sparkling. If you're feeling a little fancy, some high-end ones even have this anti-bacterial coating for extra cleanliness.
Easy-Peasy Cleaning
Okay, let's be real. Toilets aren't for storing roses. You want something that's a breeze to clean. Aim for toilets with a smooth finish because they're the easiest to wipe down. Oh, and some even have this nifty quick-release seat, making cleaning a total no-brainer.
Pick The Best Brand
Last but certainly not the least is the brand of your commode. Just like any other product, if you were to buy a commode from a trusted brand that has been around for quite a while, then it is most likely that you'll end up buying the top-notch quality commode. In our opinion, brands like Hindware, Kohler, and Cera are by far the best ones in the Indian market when it comes to buying commodes in the country.