McKesson Corporation Company Net Worth, History, CEO, Headquarter, Origin Country & More
Did you know that McKesson is one of the oldest healthcare companies in the country? Yup, it was established way back in the year 1833, can you even believe it? And ever since, the people behind this company have been working tirelessly to make a real difference in the lives of millions throughout the years. As of 2023, McKesson is literally touching every single aspect of health by going all with every possible resource to do some good for the people of the country. Now, if that has got you thinking about how much revenue this healthcare company is making, what is their net worth, who's currently in charge of the company, and stuff like that then simply keep on reading until the end. That's because here we will be giving you a quick lowdown on McKesson Corporation's past and current status. Here we go.
| | |
| --- | --- |
| McKesson Corporation Origin Country | United States |
| Established Year | 1833 |
| Headquarters | Irving, Texas, United States |
| McKesson Corporation CEO | Brian S. Tyler |
| McKesson Corporation Net Worth | $61.11 billion (as of October 2023) |
| Industry | Healthcare |
The McKesson Corporation Story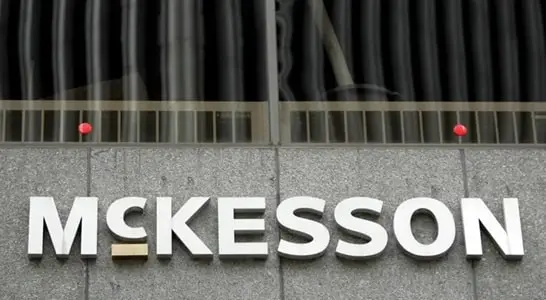 At first, McKesson just used to be a botanical drug company, but over the years, with so many advancements within the company, we know it as this pharmaceutical giant in the United States, right? The current headquarters of this company is located in Texas, but it actually started out in the bustling and busy streets of New York back in 1833. In the early days, this company was known as Charles M. Olcott, but as time went on, the company had a lot of transformations all thanks to the founders Charles Olcott and John McKesson. What began as just a wholesaler of botanical drugs, now McKesson holds the title of major pharmaceutical distributor in the country. However, the thing is, it wasn't always going so well and smoothly for this company. Nope! Remember the McKesson & Robbins scandal that happened in the 20th century? Yup, that was one of the major roadblocks for the company, even to the point where the sales dropped almost half in a few years. But still, the company stood tall even after all that drama, and the credit for that goes to the hardworking people behind the scenes.
Networth Of McKesson Corporation
As of last year, McKesson brought in a total of $284.04 billion in sales aka revenue. Yup, that's a mind-boggling number for a healthcare company. But that doesn't mean that the net worth of McKesson Corporation is anywhere around that. Nah, it is actually a little less, $61.11 billion to be precise. Now, that's not the actual income or profits of the company, nah, McKesson's profits last year were around $3.56 billion. Which is a pretty good number compared to some other companies within the same niche competing with McKesson Corporation. All of these magic numbers you are witnessing with McKesson are all thanks to the dedication of more than 51,000 employees who are working day in and day out.