Cigna Company Net Worth, History, CEO, Headquarter, Origin Country & More
In many states of the U.S. Cigna is kinda of a big name when it comes to managed healthcare and insurance. And there is a good reason behind that, we are talking about how well Cigna Healthcare has managed to help out millions of people throughout the years, ever since its establishment in 1982. If you live in the United States then at some point in your life, you may have thought of going with the services of Cigna Healthcare, and that may have made you think about the history of this company, their financial game, who's in charge of Cigna group right now, and things like that. Right? Well, worry not, we are here to give you a lowdown on just that, so yeah, let's get going now.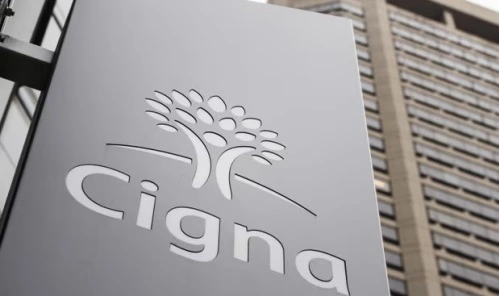 | | |
| --- | --- |
| Cigna Origin Country | United States |
| Established Year | 1982 |
| Headquarters | Bloomfield, Connecticut, United States |
| Cigna CEO | David Cordani |
| Cigna Net Worth | $89.75 billion (as of October 2023) |
| Industry | Managed healthcare, Insurance |
The Cigna Story
Located in Bloomfield, Connecticut, Cigna isn't just any company though. They're a big deal in the health and insurance world of the U.S. You wouldn't be wrong to think of them as the one-stop-shop for stuff like medical, dental, life, and accident insurance. And most of the time, they work with employers, unions, and different kinds of groups to offer these services. Even though they're based in Connecticut, their official papers say they're from Delaware. Now, let's rewind the clock a bit. The Cigna we know today started in 1982, when two giants decided to join forces. We had the Connecticut General Life Insurance Company (or just CG for short) and the INA Corporation. Did you know that INA stands for the Insurance Company of North America, and it was America's first stock insurance company? When these two merged, they picked out the name "Cigna" from the initials of their old names, CG and INA.
Net Worth And Financials
Okay, let's talk about Cigna's financial game as of last year. Ready for that? See, they pulled in a whopping $180.52 billion in revenue. Sounds a lot, right? And that's not all; their operating profit was a cool $8.41 billion, and they pocketed a net income of $6.67 billion. But when you peek into their financial cupboard, they've got assets worth a staggering $143.93 billion and equity of about $44.87 billion. And did you know that Cigna grabbed the 15th spot on the 2023 Fortune 500 list? That makes you think they've got their act together, doesn't it? Oh, and just a little tidbit from the end of 2022 though, Cigna's net income for the last quarter was close to $1.2 billion. Yup, that's just three months! To sum it all up, when we talk about Cigna's total net worth, drum roll please, it's hovering around $89.75 billion! Kind of hard to wrap your head around such a number, isn't it? It's massive, and honestly, it's pretty mind-boggling for us too!