ICICI Direct App Avantages and Disadvantages
In the Indian financial industry, ICICI Direct is well-known for offering a variety of trading and investment services. With the use of its mobile app, ICICI Direct App, investors will have easy access to the stock market and a variety of financial products. The ICICI Direct App has specific advantages and limitations, just like any other platform. We will examine each of these features in-depth in this post to give you a better understanding of this app and to enable you to decide whether it is appropriate for your investment needs.
The share market mobile trading app ICICIdirect MarketsApp enables investors to trade in stocks, commodities, futures and options (F&O), and currencies. Not only that, but users of this application can also invest in Initial Public Offerings (IPOs). Features with an Interactive User Interface and Experience (UI-UX) have never before been observed. One can start their trading and investing journey with simplicity by downloading the Markets program on their smartphone (Android or iOS), which is a sophisticated yet user-friendly trading program.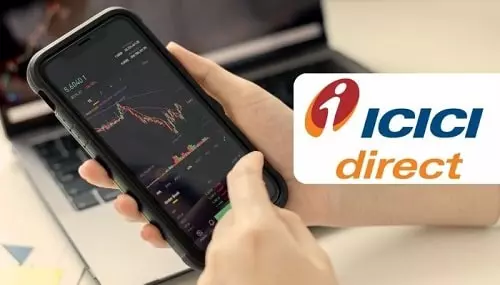 Advantages of the ICICI Direct App
Established and Trusted Brand
One of India's biggest and most recognized banks, ICICI Bank, includes ICICI Direct. Users can have faith in the security of their transactions and investments thanks to the app's inheritance of the ICICI brand's reputation for trust and dependability.
Features
The app includes Live Streaming Charts, Option Chain OI Graphs, Swipe to Buy/Sell, Biometric based login, Consolidated P&L across Asset Classes, Personalized Watch List, Research Recommendations on App, Easy Options, Pre-defined Lists, Trade Execution Algos, and much more. Additionally, the app has a Dark Mode feature that improves visual ergonomics. Use the Markets App to quickly trade while on the go and keep on top of the stock market.
Trading View Charts
When trading with ICICI Direct, you may now select from more than 100 indicators. Isn't this incredible? Traders must keep an eye on several charts at once. Up to 8 charts can be displayed on one screen with the Marketsapp's Trading View Charts feature! This also has a volume profile with Fixed & Visible Range, which is a crucial feature. The long/short prediction and measurement tools are now available for traders to use.
Order Slicing
Order Slicing is also referred to as an algorithm. You don't have to execute a 1,000-quantity order all at once when using Execution Algos. You can SLICE your order using algorithms like TWAP, and it will execute each order slice in defined time intervals of as little as 1 second.
Detailed Investment Options
A wide variety of investment alternatives, including equities, mutual funds, initial public offerings (IPOs), bonds, and more, are available through the ICICI Direct App. Investors can create a well-rounded portfolio that is suited to their financial objectives and risk tolerance thanks to this diversification.
Robust Research and Analysis
Users have access to in-depth market insights, research reports, and professional analysis through ICICI Direct. Investors can find prospective investment possibilities and make well-informed selections with the help of this useful information.
Seamless interaction with ICICI Bank Accounts
The app enables seamless interaction with bank accounts for current ICICI Bank clients, making it simple to transfer money between accounts and invest.
User-Friendly Interface
Both inexperienced and seasoned investors can easily browse the ICICI Direct App thanks to its user-friendly design. Its user-friendly design guarantees seamless trade execution, portfolio management, and account management.
Disadvantages of the ICICI Direct App
High Brokerage Charges
ICICI Direct may have comparatively higher brokerage fees than certain discount brokerage services, particularly for active traders. The total profitability of high-frequency and short-term trades may be affected by brokerage costs.
Account Maintenance Charges
Account maintenance fees are a worry for investors who do not frequently trade or who have smaller holdings because ICICI Direct levies these fees. The returns of passive investors may be reduced by these fees.
Complex Fee Structure
Some consumers may find the ICICI Direct pricing structure to be complicated to comprehend. Investors should carefully analyze all fees for different providers because some transactions may have additional fees.
Customer Service Response Time
Some consumers have complained that ICICI Direct's customer service team takes longer to respond, delaying the resolution of issues. Effective customer service is crucial, especially in volatile market conditions.
Limited Offline Assistance
Even though the app seeks to offer a seamless digital experience, there might be restrictions on getting offline help through physical branches, which could be a worry for some investors who prefer in-person interactions.
Conclusion
With the support of ICICI Bank and a complete platform for investors and dealers, the ICICI Direct App is reputable. Users can benefit from its powerful research tools and wide range of investing alternatives. However, users should also take into account the app's higher brokerage fees, convoluted cost structure, and probable customer care delays. It is crucial to match the ICICI Direct App's features with your risk tolerance, investing objectives, and preferences while assessing it. To make a choice that is in line with your financial goals, conduct an in-depth study while comparing it to other investment platforms.