Top 10 Best Courier Franchise in India
The rising popularity of online shopping has resulted in a boom for delivery and courier franchises. Moreover, lockdown enforced in many countries influenced the growth of services like food, grocery, pharmacy, alcoholic beverage, laundry, etc. delivery.
Because of the high demand, many new franchises offering courier services have appeared all over the world, and India is no exception. These enterprises attract investors due to low startup costs, the possibility of working from home, and the availability of part-time schedules.
Franchises that specialize in delivering packages also tend to be rather technologically advanced, with apps and other software allowing clients to place orders, make payments, track packages, and use other convenient features.
Check out our hand-picked list of the most promising franchise opportunities in the Indian courier and delivery industry. The brands are happy to share their expertise and established track records in the industry with you.
List of Top Courier Franchise in India
1. DTDC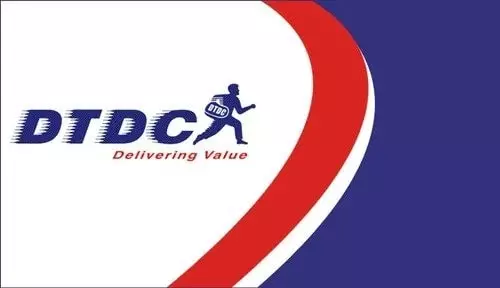 DTDC is a Bangalore, Karnataka-based Indian courier service services provider that processes 12 million packages each month for customers in India and throughout the world. The franchise system was pioneered by this company, making it the first of its kind in the Indian courier and delivery industry.
 Around the country, DTDC is looking for business-savvy, customer-focused people to become franchisees. The organization offers a variety of franchise models, including Model Franchisee, Enterprise Franchisee, and Delivery Franchisee. The franchisee concept aids new businesses by requiring only a little initial investment and assisting them in generating revenue and profits for both themselves and DTDC.
2. InXpress
Here at InXpress, we've partnered with only the best carriers to make pickups and drop-offs a breeze for our clients. An InXpress shipping expert in your area will help you choose the most cost-effective carrier and service plan based on your specific needs. You can start your own adaptable business with the help of InXpress' worldwide franchise network. With our franchising program, you may grow your business to match your personal priorities and schedule.
3. Day Xpress
They are one of the quickest-expanding courier & cargo firms in Karnataka, India, and our headquarters are in Karnataka. Day Xpress will need to provide a way for prospective businessmen and women to become affiliated with the company through a Franchise program.
The prospective franchisee will be welcomed into Day Xpress team as a full-fledged business partner and an integral component of the expansion of the firm. A sample franchise agreement for Day Xpress Courier and Cargo Services.
4. Delhivery
Our infrastructure exceeds 1 million square feet, and we are able to reach 13,000+ pin-codes in 1,400+ locations in India. This makes us the largest and most lucrative technology-enabled Logistics Company in India. They have an on-time delivery rate of 99%+ and can execute orders placed in 30 minutes to 72 hours a month for our 10+ million customers. Each and every one of the country's largest e-commerce and corporate enterprises are among our clients.
5. Blue Dart
Founded in November 1983 in Bombay, Maharashtra by Tushar Jani & his pals Khushroo Dubash & Clyde Cooper, Blue Dart Express Ltd is the premier express courier business in India and South Asia. An association was formed with DHL Express in 2002, and the two companies now work together to deliver great services in many different regions.
With an investment of between 1 and 1.5 lakh rupees, a Blue Dart Express Franchise can be set up and running in a major city. Franchise seekers who know the email address or phone number of their respective location officers can apply for a proposal via that channel.
6. ShadowFax
The Bangalore office of Shadowfax Technologies Pvt Ltd opened for business in 2015. It has expanded to serve customers in over 500 Indian cities and 7,000 zip codes, making it one of the country's leading logistics and courier firms.
The company has a wide range of operations, including the Pharma Food, Grocery, Online Shopping, and Fast Moving Consumer Goods markets.
Shadowfax counts companies like Flipkart, International Finance Corporation, Qualcomm, among its investors.
7. XpressBees
A franchise of Xpressbees, an Indian express logistics firm that offers comprehensive supply chain management, is among the country's fastest-growing businesses. Xpressbees is able to deliver to more than 2,000 places across India and processes over a quarter of a million packages per day. Investment firms have provided the company with roughly Rs. 1200 Cr. Alibaba, founded by Jack Ma, is among the investors here.
In 2021, the firm's operations brought in a total of Rs 1,004.8 Cr. in revenue. There was an increase of 32.7% from 2020 projections.
The courier and parcel delivery service Xpressbees has partnered with businesses like Bajaj Finserv, Snapdeal, Tata Cliq, Myntra, Netmeds, & ICICI bank.
8. Ekart Logistics
When it comes to logistics and supply chain, the Ekart brand is among the best in India. The Consistency, high-quality service for the customer, dependable service for the provider, and the capacity to control for and accommodate fluctuations in volume all characterizes this company. Flip Kart Pvt. Ltd the parent company of this online retailer is the parent company. Over one hundred million dollars' worth of deliveries are made each month across more than three thousand and eight hundred zip codes.
9. Spreadwings
SpreadWings is the only courier company that provides a great platform for budding business owners with limited resources and actively works to help them grow and develop their skills. For recent college grads or anyone else with a strong work ethic and a hunger to succeed, SpreadWings is a great place to launch their careers.
They have started an associate program to help you find work while keeping your chances of getting fired low. SpreadWings has developed a fantastic commercial prospect in the field of logistics.
10. Pick me Xpress
Pick Me Express courier franchise could be the key to realizing the American dream of owning and operating a successful business. Our franchisees are business owners who make it their mission to satisfy every consumer. Everyone who wants to be a part of Pick Me Express courier team must embody their core principles and provide courier services with a focus on the customer.
Conclusion
For anyone interested in opening a franchise in the growing courier service industry. Decisions have to be made in light of a number of variables, including geographical proximity, financial constraints, expertise, etc.