How to Get a Lifetime Free Credit Card without Income Proof: Tips and Tricks
Do credit card rejections and high fees frustrate you? Do you want a free credit card without expensive annual charges or hassles of providing income proof? Good news, there are options for you! But you must know where to look. One great choice is the Kotak 811 Deam Different Credit Card. You can apply for a Kotak811 credit card with no fees or strings attached, even with little savings. We will walk you through how to apply and get approved for a free lifetime credit card. But first, let us explain why scoring a free lifetime credit card could benefit your finances.
A Guide to Lifetime Free Credit Cards Without Income Proof
Lifetime free credit cards without income proof are credit cards that don't require you to prove your income or pay any annual fees. You can apply for one of these lifetime cards regardless of your income. They are ideal for students, stay-at-home partners, and anyone without a consistent source of income.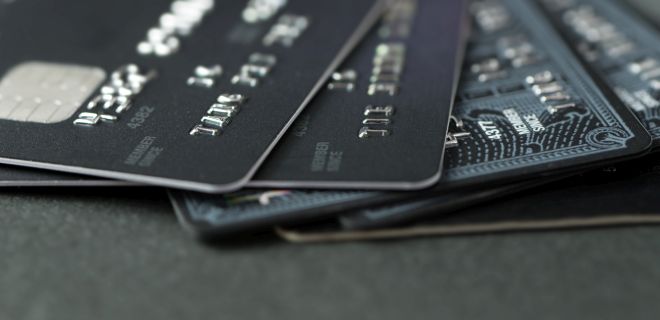 To qualify for a lifetime free credit card without proving your income, you must meet some requirements set by the card company. These may include opening a savings account, maintaining a high credit score, and not having any negative marks on your credit history. The specifics can differ depending on which company is offering the card and their particular terms. One way to do this is by opening a zero balance savings account with a bank and applying for a Kotak 811 credit card.
6 Benefits of Using a Lifetime Free Credit Card: Why You Should Get One Today
A lifetime free credit card is more than just a nice way to show off your financial independence. It comes with a bunch of benefits that may make your life a lot simpler. Here are the key perks of securing a lifetime free credit card:
1. No Annual Fees or Hidden Charges
A free lifetime credit card has no annual fees or hidden costs. So, you get all the benefits of a credit card without paying expensive charges each year.
2. Rewards and Cashback on Purchases
In addition to no fees, many free cards give you rewards points, cash back, or other rewards for spending on everyday purchases. All for free – you just need to use the card once in a while to start earning.
3. Easy to Get with a Zero Balance Savings Account
Having little to no savings often prevents people from qualifying for credit cards. But here's the good news – with a zero balance account, scoring a free lifetime credit card is easy. Simply, apply for the Kotak 811 #Dream Different Credit Cards. You can avail this credit card against an FD and enjoy the benefits.
4. Online Shopping Made Easy
With a free lifetime credit card, online shopping becomes extremely convenient. Use your free card to pay for anything on online stores, websites, and apps. No limits on spending and no fees for e-commerce transactions.
5. Welcome Offers and Sign-Up Bonuses
Many free cards provide special welcome rewards like gift cards, cash back, or bonus points when you first start using the card. Some even provide bonuses when you reach a minimum spend amount in the first three months. These offers allow you to earn extra value immediately with no strings attached.
6. Fuel Surcharge Waiver
Save on gas/petrol/diesel with fuel surcharge waivers. A free credit card may waive fuel surcharges on gas station purchases for those who drive. This could save you a percentage on each fill-up compared to paying with cash or debit.
Secret Tips to Get a Lifetime Free Credit Card without Income Proof 
Approaching a bank with whom you have an established financial relationship is advisable. They know you, so you've got a shot at getting approved.
Make sure your credit score is really good. Then, mention it on the application – it'll increase your chances of getting a card.
Go for a credit card that gives you cash back or rewards for buying food and gas. That extra money's always nice.
Keep your Utilization below 30% of your limit. Don't max it out and end up with debt.
Take it slow. Don't apply for a bunch of cards at once. That'll hurt your score and odds of approval.
No income? Provide proof of where you live instead, like a lease or utility bill.
Pay on time, spend within means, and minimize balances to uphold strong credit practices despite no reported income
How to Get a Lifetime Free Credit Card without Income Proof: Tips and Tricks for Hassle-Free Application
Step 1: Open a zero-balance savings account.
To qualify for a free credit card with little to no income proof, you need a bank account showing you can receive direct deposits or payments. Open a zero-balance savings account at a bank that offers free lifetime credit cards. Most major banks provide these types of accounts.
Step 2: Apply for the Kotak 811 Credit Card.
This card provides free lifetime credit cards for those without income proof or funds.
Visit the Kotak811 website.
Register for a Kotak 811 account.
Choose the 'Credit Card' option.
Fill in your details and submit your application.
Step 3: Meet the eligibility criteria
Most credit card issuers post basic eligibility requirements on their websites. Check Kotak 811's site to ensure you meet the criteria before applying.
Step 4: Other tips and tricks to increase your chances of getting approved
Here are some tips to increase your chances of getting approved for a credit card. Make sure to:
Maintain a good credit score
Use your credit card responsibly
Pay your bills on time
Keep your credit utilization low
Step 5: Submit the Required Documents
Address proof (Aadhaar card, driver's license, passport, etc.)
Identity proof (PAN card, Aadhaar card, passport, etc.)
Income proof (Optional, not required for free lifetime card)
Statement from your zero balance account
Secured card deposit amount (if applying for a secured card)
Co-signer information (if applicable, with co-signer consent)
Any extra documents requested
Step 6: Wait for Approval
After submitting the application form and needed papers, you must wait for the bank's approval. Depending on the bank's processes, the approval process might take several days to a week.
To conclude, lifetime free credit cards that don't require income proof can be very useful for those without a consistent income source. They offer advantages like no yearly fees, the ability to earn rewards and cash back, and waiving fuel surcharges which can add up to major savings. Applying for free lifetime cards, such as the Kotak 811 Credit Card, is simple when you open a zero-balance savings account. Using the tips in this guide can increase your chances of approval for a free credit card so you can access the benefits.