How to Finance Your Used Car Purchase in India
With the rising car demand, people have decided to buy the most affordable cars possible. But those who understand the automobile industry know that purchasing a car is a big investment. That is why most people nowadays prefer to buy second-hand cars, become skilled in driving, pile up more money, and buy brand-new ones. Also, some people only prefer to drive second-hand cars and change them occasionally. Whatever the case, buying a used car is a lot to deal with.
So, if you are having second thoughts about buying a second-hand car, thinking about how on earth you will finance it, then we suggest you relax. This article will guide you through everything you might need to know to get enough finance to find old cars for sale and then purchase them.
What Is A Car Loan for Buying Used Cars?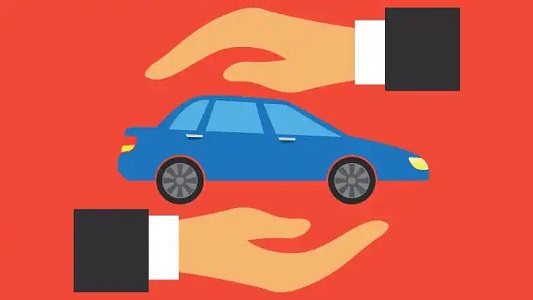 The growing market for used cars is not a hidden fact in India. Even banks know this so well. That is why various Indian banks offer loans to various buyers to purchase old cars. However, you must know that the process and features of a loan for buying old and new cars are completely different. So, before you proceed with the loan, conduct thorough research on how the bank you choose offers the loan to its customers.
Documents Required for Buying Used Cars
Before getting enough finance to buy a used car, you must know which documents are essential to apply for a used car loan. Those are mentioned below:
| | |
| --- | --- |
|                           Borrower |                   Required Documents |
|                     Self-employed | Permanent driving license/passport, job card provided by NREGA/voter card/a letter by National Population Register, credit card statement/copy, copy of Margin money. |
|                         Salaried | Driving license, passport, letter by National Population Register, Job card, latest ITR/latest form 16, salary slip, credit card statement/card copy, copy of margin money and a verification provided by a banker. |
|         Self-employed at partnership firm | Telephone/electricity bill, passport/driving license, credit card statement/copy of the credit card/copy of margin money, partnership deed, previous and latest ITR with tax paid challan, audited balance sheet. |
|  Self-employed at a public limited company | Certification of incorporation, electricity/telephone bill, association's memorandum and articles, passport/driving license copy, credit card copy/bank statement, copy of margin money, and a banker's verification. |
|  Self-employed at private limited company | electricity/telephone bill, copy of margin money, and a banker's verification. association's article and memorandum, passport/driving license, and banker's verification. |
Things You need to Consider Before Applying for Used Car's Loan
Getting a loan for a used car has now become comparatively easy. But you need to consider a few things before you go ahead and ask a bank to provide you with a loan for buying a used car.
How Much Money You Can Get As A Loan from The Bank
Before applying for a loan, you must talk to the bank representative and learn how much money you can get as a loan. The loan amount depends on your income and capabilities to provide the company with the EMI. The bank you choose will check the CIBIL score before approving the plan.
How Much Money You Can Spend
You may sometimes think purchasing a used car can never exceed your budget. But it is not true. Even a used car's selling amount can depend on the brand and how much mileage it provides. So, please do not overburden yourself by going beyond your budget and thus applying for a heavy car loan. First, choose your budget and then go to the bank.
Check The Interest Rate Provided by The Bank
Every bank understands the value of providing used car loans to its customers. That is why the banking sector has become extremely competitive towards interest rates. But you must thoroughly research and check which bank offers the lowest interest rate. After checking, select the bank you are most comfortable with.
Check If The Bank Offers Any Hidden Charges or Not
Some banks that offer loans for buying old cars for sale may compel people to pay for the various services. It is called hidden charges. The banks may not reveal the charges initially, but once you go through the loan process, you might have to pay some money later. Beware of these types of banks, and choose the ones that offer no such hidden charges.
How to Get The Finance for Used Cars
Once you get all the documents and consider all the things before applying for the bank loan, you need to move on to the next step: getting the finance. Here are a few things you need to do to get enough finance:
Check The Banks' Interest Rate and Compare Them
Getting a loan from a bank is a big thing. Giving the money you owe to your bank is a bigger one. So, always look for the interest rate. Go for the bank that offers you the lowest interest rate after comparing the interest rate of every bank. Once you know which bank to use, apply for the necessary finance.
Fix A Meeting with Bank Representative
Once you apply for a used car loan from a bank, visit the nearest branch. The bank will arrange for an expert or representative to help you. Talk to them about your budget, your monthly earnings, which car you prefer to buy and how much you can get as a loan. Now, listen to their advice and then proceed further.
Provide Necessary Documents to The Bank
After talking to the bank representative and coming to terms with the conditions, you need to provide the necessary details to the bank. Firstly, talk to them about your profession. Based on that, they will ask you for the documents. Once you provide the documents to the bank and the application form, you are another step ahead to getting finance for purchasing a used car.
Buy Your Car
Once your loan is approved, you can pay the cost of the used car to the car dealer. Your bank can also pay the amount to the dealer directly, and you can get your car.
Also read: How To Transfer Insurance Of Your Car & Bike
Conclusion
Purchasing an old car has become an easy process these days. So many banks now offer customers loans and help them buy their first-ever car. It can be a great option only if you know how to find the best car and bank. So, go through the guide and get enough finance to purchase a used car for your family.