FedEx Company Net Worth, History, CEO, Headquarter, Origin Country
Now, FedEx is one such company that needs no introduction, but still, let's talk about it a little bit. You see, like any other company out there, which of course we now know as a huge name, FedEx also started pretty small. Back in 1971, the founder of FedEx actually wanted to deliver cheques from Federal Reserve banks to member banks in the USA, and that's how he got the idea of starting a company that would deliver goods to the general public. And as we all know, that idea was a hit from the get-go. At first, it was kinda foreign to the general public, but over the years they got used to these fast FedEx deliveries. That's precisely how FedEx has been able to become this big over the years. If you are someone who's specifically to know a little more about FedEx company, then you are at the right place because that's what we are onto today. So yeah, let's get going now.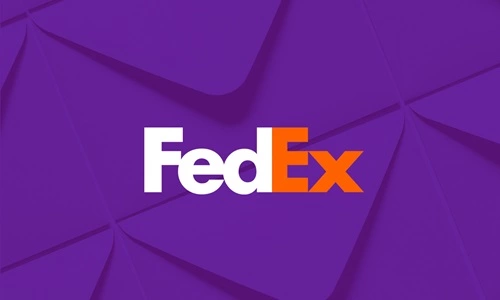 | | |
| --- | --- |
| FedEx Origin Country | United States |
| Established Year | 1971 |
| Headquarters | Memphis, Tennessee, United States |
| FedEx CEO | Raj Subramaniam |
| FedEx Net Worth | $61.86 billion (as of November 2023) |
| Industry | E-commerce, Transportation |
The FedEx Story
FedEx, or as it's officially known, FedEx Corporation, is a big name in the world of shipping and deliveries. This American giant started its journey on May 5, 1971. It was the brainchild of Frederick W. Smith, a bright mind from Yale University. Smith first dreamed up FedEx in a college paper. He imagined a fast service for delivering packages urgently. Even though his professor wasn't sure it would work, Smith didn't give up. In 1973, after moving the company to Memphis, Tennessee, FedEx really started to take off. Memphis was perfect because it was close to the center of the country and had good weather most of the time. FedEx grew super fast. By 1983, just a decade in, it was making a billion dollars without joining with other companies. It then spread its wings to Europe and Asia in 1984. In 1994, everyone knew FedEx by its nickname, so the company decided to make "FedEx" its official name.
FedEx Financials
As we currently talking about FedEx in the year 2023, they have gotten huge, quite literally. Right now, they aren't just about the goods shipping stuff. Nope! They have dipped their toes into a lot of other things like online shopping aka the e-commerce scene, and to help out businesses. And now's the time to take a look at where FedEx actually stands as a company when it comes to its financials. Ready for that? Well, as of 2023, they brought the revenue in an incredibly large number of around $90.2 billion. Talking about how much they actually worth, that would be around $60.86 billion, but keep in mind though, that is the estimated net worth. All in all, FedEx has come a long way from just being an idea on paper to being one of the largest shipping companies the world has ever seen.