Ford Motor Company Net Worth, History, CEO, Headquarter, Origin Country & More
Now, who doesn't know Ford Motor? They are literally the most influential and famous car company in the entire world, that's how famous they are. But did you know that Ford Motor is actually the 2nd largest family-owned company in the world? Yep, that's a crazy fact right there. The history of this company is a century old, and a rich one too. And for many, the rich history of Ford Motor is an inspiring one because over the years they really had quite a lot of ups and downs. But, like always, they bounced back, and they are still holding it strong and staying pretty relevant in the market, even as of 2023. Of course, the competition in the Automotive sector has grown significantly, but Ford has managed to carve out its own space, unlike the new car companies. If that made you intrigued to know more about this company then keep on reading because we are about to get a closer look at the history of this company, their net worth, and a lot more. Here we go.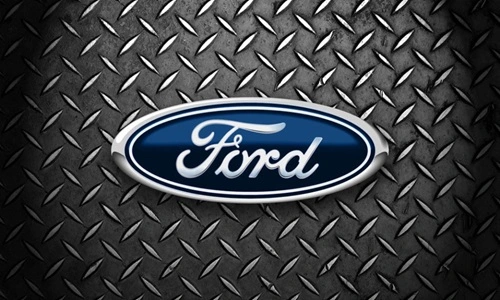 | | |
| --- | --- |
| Ford Motor Origin Country | United States |
| Established Year | 1903 |
| Headquarters | Dearborn, Michigan, U.S. |
| Ford Motor CEO | Jim Farley |
| Ford Motor Net Worth | $39.1 billion (as of October 2023) |
| Industry | Automotive |
The Ford Motor Story
Way back on June 16, 1903, a man named Henry Ford started the Ford Motor Company. And that right there, changed the car game forever. You see, Henry had this dream. He didn't just want to make cars though. He wanted to change how people lived and worked, and that's what he did. Ford started this thing called the moving assembly line. Back in those early days, they even paid workers $5 a day, which may not sound much to you but it sure was kinda big deal back then! And when times got tough, like during wars, they stepped up. They made airplanes, medical gear, and so much more. And yeah, Henry Ford was the heart of it all. Ford has literally tried their hand at things like new ways of traveling and self-driving tech. They're always thinking, and always dreaming, and that's precisely what makes them special as a car company in the world.
Ford Financials
Did you know that from the classic Mustangs to tough F-150 trucks, and even those fancy Lincoln rides, Ford makes them all? But for all of that, Ford's got its own money helper, Ford Motor Credit Company LLC, to make buying these beauties easier for folks like us. Ford's got three big pieces to its business puzzle: Automotive, Mobility, and Ford Credit. The Automotive part is all about dreaming up, building, and selling Ford and Lincoln vehicles. The Mobility bit is where the future is at, we are talking about self-driving cars and services to get you from A to B. And Ford Credit, yep, that's the money magician, dealing with loans and leases for wheels. Without a single doubt, Ford's business has been on a downhill in the last few decades or so, but it still holds a net worth of a whopping $39.1 billion!