Centene Company Net Worth, History, CEO, Headquarter, Origin Country & More
If you are a resident of the United States, you may already be familiar with Centene Corporations, which is a big managed care company in the country. And when it comes to managed healthcare and insurance companies in the USA, there are only a few names as big as Centene Corporation. Like always, and any other big company name that we know today, Centene also had a very small start in the year 1984, but the efforts of the founders and the key people for this company really skyrocketed their growth in the last few decades. The tale of this company is really an exciting one, and if that has already made you intriguing then you should keep on reading to find out more like the net worth, a little bit of history, current CEO and a lot more. Here we go.
| | |
| --- | --- |
| Centene Origin Country | United States |
| Established Year | 1984 |
| Headquarters | St. Louis, Missouri, U.S. |
| Centene CEO | Sarah London |
| Centene Net Worth | $36.35 billion (as of October 2023) |
| Industry | Managed healthcare/Insurance |
The Centene Corporation Story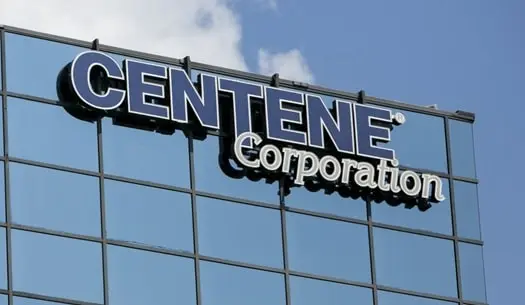 Centene Corporation, now a big name in managed care, started small, just like other big companies we now know. And it all began in a basement! Founded in 1984 by Elizabeth "Betty" Brinn, this humble venture had roots in Milwaukee, Wisconsin. Betty wasn't just anyone, she had a unique story. Raised in a local orphanage, she knew what it felt like to face challenges. All in all, her tough upbringing shaped the core beliefs of Centene. Betty was no stranger to hospitals either. Before starting Centene, she worked as a hospital bookkeeper. In the early days, the basement of the Family Hospital in Milwaukee was where the magic happened. Time moves on, and so do people. After Betty's sad departure, the company had a change in direction. The nonprofit setup was sold, and the money, well, that went straight to the Betty Brinn Foundation. This foundation, touched by Betty's spirit, later played a big role in Centene by becoming a significant shareholder.
Centene Corporation's Financials
See, in 2023's third quarter, Centene made a whopping profit of $469 million. Well, a lot of this boost came from 1.5 million more people joining their plans. and yup, a big chunk of these folks hopped onto Obamacare. By the end of this period, Centene was taking care of nearly 28 million members. That's a lot more than the 26.76 million from the year before! Along with that, their membership in plans under the Affordable Care Act (you might know it as Obamacare) shot up big time. They went from helping 2.1 million folks to a whopping 3.6 million in just a year. This spike meant their earnings also grew by 4%, hitting a total of $34.9 billion. But, and there's always a "but", their net income did dip a bit that year. It went down from $738 million the year before. Some charges played a role in this drop. With all that financial drama, Centene Corporation is still sitting at a total net worth of a staggering $36.35 billion.