Top 10 Best Syringe Manufacturers In India
Are you looking for syringe manufacturers in India? Syringes are the most commonly used item experienced medical professionals use daily. Doctors and nurses use syringes to inject drugs through intravenous or intramuscular routes. Plastic disposable syringes are now replacing the old glass syringes due to the fear of infection by glass syringes. Syringes come in various capacities, such as 1 ml, 2 ml, 5 ml, 10 ml, and 50 ml.
India is a leading manufacturer of syringes. The demand for syringes increased drastically during the Covid-19 pandemic in the country. The major manufacturers of syringes in India have been listed here.
List of Top Syringe Manufacturers In India
1. Hindustan Syringes and Medical Devices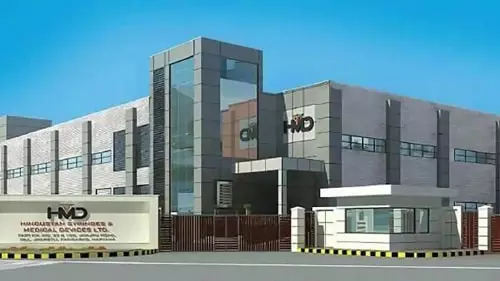 Hindustan Syringes and Medical Devices is among the top 5 syringe manufacturers in the world. Established in 1957, HMD is a major player in the intravenous device market, such as syringes, cannulas, and needles. It is also the largest manufacturer of auto-disposable syringes in the world.
HMD started producing glass syringes in 1959, surgical blades in 1971, and single-use syringes in 1986. The company started producing auto-disposable syringes in the year 2001 and blood collection needles in the year 2008. HMD has nine automated plants run by 3500 workers and 5000 dealers nationwide. The annual turnover of HMD is $ 100 million.
 2. Lifelong Group
Lifelong Group has diverse interests, such as medical device manufacturing, auto components manufacturing, education, software, and event management. This company ventured into auto components manufacturing by acquiring a small plastic injection moulding company in 1995. Lifelong included medical devices in its product line in the year 2005.
Lifelong Group is a leading manufacturer of syringes with an annual capacity of 1.1 billion syringes. The company manufactures single-use syringes, single-use needles, and infusion sets. Lifelong Group has two manufacturing facilities; one is located at Daruhera in Haryana, and the other at Haridwar in Uttarakhand.
The annual revenue of Lifelong Group was $0.5 million in the year 1995, which has increased to $150 million currently.
 3. BD India Private Limited
BD India Private Limited is a leading manufacturer of single-use syringes, disposable syringes, and a wide range of disposable safety syringes. The company's manufacturing facility at Bawal in Haryana uses an advanced automated process to charge more than a billion Class II and IIa disposable syringes and needles annually.
BD India manufactures needles using patented needle technologies, which deliver medicines more effectively. Furthermore, this company also makes safety and shielding devices for injectable medicines, such as a unique needle shielding system. Refillable syringe systems are also in the pipeline of this company.
BD India employs a total of 65,000 employees in 50 countries. The stated aim of this company is to reduce healthcare costs and improve efficiency.
4. Top Syringe Manufacturing Corporate Private Limited
Top Syringe Manufacturing Corporate Private Limited, established in 1964, is a leading producer of glass syringes and tubes. The glass syringes manufactured by this company are used in various fields such as medical, industrial, laboratories, and veterinary medicine. In addition, this company also manufactures a specific type of gas-tight and microliter syringes.
The top is a specialist in glass tube engineering for making various products, including syringes. It has collaborations with Amazon, Alibaba, and IndiaMART for the distribution of its products all over the world. The two manufacturing facilities of this company are located at Dahisar in Mumbai and Alandi in Pune.
 5. Medicare Healthcare Product
Medicare Healthcare Product, established in the year 1996, is a leading manufacturer and exporter of syringes and other disposable surgical products and hospital supplies. It also manufactures laboratory and hospital equipment such as thermometers and diagnostic devices.
Medicare Healthcare is an ISO 9001:2015 certified company. The headquarters of this company is located in Delhi/NCR.
6. Nipro India Corporation Private Limited
Nipro India Corporation Private Limited is a subsidiary of Nipro Corporation based in Japan. It is an ISO 9001:2008 certified company and is a leading manufacturer of medical and surgical products, including syringes. This company also manufactures many other products, such as critical care, hemodialysis, cardiopulmonary, diagnostic, adult diapers, and glass and rubber products.
Nipro India has set up its manufacturing facility in Shirwal near Pune in Maharashtra. This company aims to provide high-quality products to Indian citizens at affordable prices.
7. SPM Medicare Private Limited
Established in 2015, SPM Medicare has become a leading manufacturer of syringes and other medical products within a short period. This company manufactures various syringes, such as 1 ml syringes, insulin syringes, and disposable syringes. Other products this company manufactures include IV cannulas, infusion therapy sets, medical apparel, viral medium, general disposables, operation theatre equipment, and orthopedic care products.
SPM Medicare has an advanced manufacturing facility in the industrial belt of Noida. This facility's molding, assembly, and packing sections comply with ISO 14644 and worldwide CE requirements. The quality management system of this company has been built as per EN ISO 13485:2012 requirements.
8. Manarti Exports
Manarti Exports is among the leading manufacturers of medical disposables such as syringes. Other products this company manufactures include medical and surgical equipment, hospital equipment, hospital dressings, laboratory equipment, and diagnostic equipment. The US FDA has approved the medical devices and catheters made by this company.
Manarti Exports has ISO 9001:2008 and ISO 13485:2003 certifications. Its products carry CE marks. The products are manufactured in the company's state-of-the-art manufacturing facilities in India.
9. Super International
Super International is a leading manufacturer, wholesaler, and exporter of medical and surgical products such as syringes, IV cannulas, cord clamps, and infusion sets. Its product range includes gloves, masks, caps, surgical blades, hand sanitizers, face shields, and many more.
Super International exports syringes and other medical and surgical products to multiple countries worldwide, such as Bangladesh, Sri Lanka, Bhutan, Nepal, Russia, Saudi Arabia, and many countries in Central Asia and Eastern Europe. This company has a global reputation for providing high-quality products.
10. Nihal Healthcare
Nihal Healthcare was established in 2007 and is based at Solan in Himachal Pradesh. It is a leading manufacturer of sterile hypodermic syringes with needles and sterile hypodermic syringes without needles of various capacities, such as 1ml, 2ml, 3ml, 5ml, 10ml, 20ml, and 50ml. This company also manufactures various types of insulin syringes and sterile hypodermic needles such as 16G, 18G, 20G, 21G, 22G, 23G, 24G, and 25 G. This is an ISO 9001, ISO 13485, and GMP, and ICMED 13485 certified company.
The molding section of the manufacturing facility of Nihal Healthcare complies with schedule M-3, while the cleaning room is of class 10000 and equipped with automated machinery. The manufactured products are sterilized per ISO-1135 standards using EO 20% + CO2 80% in an automated sterilization chamber.
Conclusion
The above-mentioned companies have made India a major global force in the syringe manufacturing sector. From machinery and manufacturing facilities to distribution networks and quality, the best syringe manufacturers score high in all parameters. The leading syringe manufacturers in India also played a prominent role during the massive Covid-19 vaccination program by supplying billions of syringes to the government and private hospitals.