Best Investment Options for Senior Citizens in India
Each one of us has limited active years in the profession. As senior citizens, most of us retire or are self-employed. This can depend on a lot of factors. However, we strongly feel that you must enjoy your golden years. This is the time when most of the people are free of responsibilities. You can spend time exploring the world, and you can also spend time with your friends. We strongly feel that financials should not come your way at this age. Moreover, if you plan your retirement well, you can enjoy life as a senior citizen.
We understand that you have financials to manage even as a senior citizen. Some people prefer staying invested to generate a regular income as a senior citizen, which helps them make full use of their golden years. So, we get many queries from senior citizens who would like to explore their investment options. Again, the advice has to be logical, and we can't just recommend any asset to senior citizens. So, we did a complete analysis and came up with a list of investment options for the senior citizen. In the sections below, we have covered all those details; you can scroll through them to find your options.
What Factors Determine Investing as a Senior Citizen?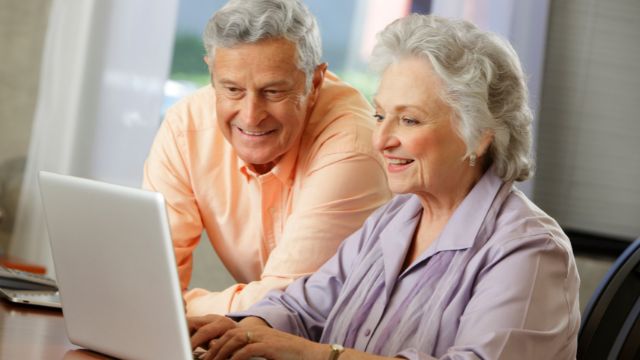 The investment options shared by us has been altered for senior citizen. In the options available below, you may not find a few conventional investment options like mutual funds. We have also considered the liquidity aspect of the investments since we would want you to maintain liquidity. This is the age when you can come across medical emergencies, and insurance might not be enough to cover you. Having an emergency corpus or a liquid asset will always be useful in such a case. With this, you can find the assets you can invest in.
Best Investment Options for Senior Citizens in India
Equity – As a senior citizen, you have a lot of free time and can use that free time to analyse the stocks. If you are interested in equity markets and stocks, this will be a very fruitful hobby. You can spend much time doing all this and making a healthy return. You can segregate some capital you will use for equity investments and ensure you don't cross that limit. Also, we advise staying away from risk assets like future and options. In addition, equity investments will always have a high amount of liquidity. One thing to note here is that equity investments can be risky.
Fixed Deposits – Another popular option for senior citizens is a fixed deposit. When creating a fixed deposit, ensure you opt for monthly interest payments. This will serve as a regular income for you. You are also entitled to a higher interest rate as a senior citizen. Fixed deposits are risk-free assets, so they are preferred over other options. Moreover, you can also take advantage of the fact that it is easy to liquidate your fixed deposits. Most of it can be done digitally via net banking or mobile apps.
Post Office Monthly Income Scheme – Post office monthly income scheme offers a higher return than a fixed deposit. This is available for everyone, and you can invest up to Rs 4.5 Lakh in a single account. You can open multiple accounts for the post office's monthly income scheme. The interest component is paid out monthly, which is your income. This option is also highly liquid since you get options for pre-closure.
Pradhan Mantri Vaya Vandana Yojana – In 2017, Pradhan Mantra Vaya Vandana Yojana was launched, and you need to be at least 60 before you can invest in this scheme. The minimum investment under this scheme is Rs 1.5 Lakha, and the maximum is Rs 15 lakh. You get a fixed annuity after investing money here. After the initial three years, the scheme also allows you to take a loan. In addition, if there is an emergency, the scheme allows you to pre-close the asset and claim back 98% of the initial investment.
Real Estate – We are sure you would receive a corpus from your provident fund or other investments you have made all your life. Using that money, you can consider investing in real estate. You will likely not be eligible for a large loan, so you can make a maximum down payment when buying a property. If you are buying property only for returns, remember that the rental income from commercial property will be higher than that from residential property.
Senior Citizen Saving Scheme – While looking for investment options, you can also explore senior citizen saving scheme This is also a risk-free investment and quite popular among senior citizens. The scheme is available for people over the age of 55 and if you have taken a voluntary retirement. In addition, you can opt for the scheme after crossing 60. The magnitude of investment in this scheme can vary between Rs 1,000 and Rs 15 lakh. The standard tenure of the scheme is five years which is extendable by another three years.
Tax-Free Bonds – Last option that you can consider is tax-free bonds. These are nothing but infrastructure bonds. Their returns are tax-free, and you can consider them if you want something like that. Before you buy tax-free bonds, please note that this investment has a lock-in period.
Final Take
These are some of the options available to you. As a generalised understanding, we assume you will receive a lump sum of provident funds as you retire. This money can be invested properly to generate a regular income. With that money, you can even start a small-scale business like a grocery store or something else. It depends on your preferences and how you would like to spend your golden years. You can also evaluate the investment options we shared with you, which are mostly risk-free for you. Also, note that we have shared generic investment advice for senior citizens. You should take your final investment decisions after considering all the pros and cons.