Top 10 Best Power Tools Manufacturers In India
Are you a DIY enthusiast or a professional contractor looking for the best power tools in India? Well if you are, then you'll be glad to know that over the years, India has become a hotbed of power tool manufacturing, producing top-quality tools that have earned global recognition. These tools have revolutionized the way construction and home improvement tasks are carried out, making them more efficient and effective than ever before.
And today, in this post, we'll take a fun and informative look at the top 10 power tool manufacturers in India for 2023. We've dug deep to bring you the best manufacturers based on their product range, quality, customer satisfaction, and overall reputation in the market. So, buckle up and get ready to discover the coolest and most reliable power tools manufacturing companies in India.
List of Top Power Tools Manufacturers In India
1. Ralli Wolf Power Tools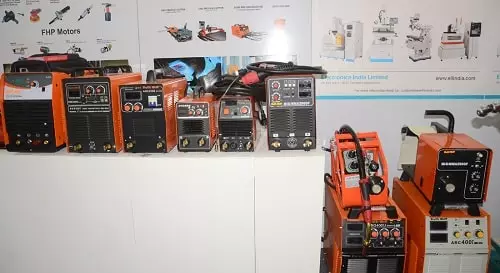 Ralliwolf Power Tools is an esteemed power tools manufacturing company based in India, which embarked on its journey in 1972. It has since established itself as a leader in the industry, producing top-of-the-line portable industrial tools suitable for both novices and seasoned professionals. Ralliwolf Power Tools' diverse range of products includes cutters, rotary drills, angle grinders, pistol grip drills, and for sure the grinders, designed to meet the needs of a broad customer base. Not only are these tools lightweight and user-friendly, requiring minimal upkeep, but they also deliver optimal performance and long-lasting durability. This has made Ralli Wolf Power Tools a go-to choice for those seeking high-quality, heavy-duty products in the industry.
2. Electrex Power Tools
Electrex Power Tools is a relatively new player in the power tools manufacturing industry in India. The company was founded in 2011 and has quickly become a leading supplier of high-quality portable industrial tools in the country. Electrex Power Tools was among the first manufacturers in India to distribute marble cutters, and their range of products benefits a variety of industries such as construction, woodworking, and metalworking. In addition to their in-house manufacturing capabilities, Electrex Power Tools has also collaborated with industry-leading firms such as Hitachi to produce some of their electric industrial tools.
3. Josch Power Tools
If you're in India and need high-quality power tools, look no further than Josch Power Tools. They've been around since 2002 and have become the leading manufacturer of industrial power tools in the country. Their product line includes versatile tools such as angle grinders, marble cutters, and wall chasers, which are trusted by professionals from a wide range of industries. At Josch Power Tools, they're serious about delivering quality tools to their customers. That's why they take great care in manufacturing their instruments, making sure that every product meets the highest possible standards. They're also committed to ethical practices and invest heavily in R&D, ensuring that their tools remain at the forefront of innovation.
4. Aegon Power Tools
Aegon Power Tools is a leading company in India that specializes in manufacturing power tools of exceptional quality. Their products are widely known for their safety, durability, and productivity, and are highly recommended by experts in various industries such as construction, metalworking, and woodworking. From drilling to sawing to grinding, Aegon Power Tools has a comprehensive range of products that cater to the specific needs of different industries. At Aegon Power Tools, they understand that customers want tools that they can rely on to perform flawlessly every time. With their reputation for excellence and commitment to quality, Aegon tools are a trusted choice for both DIY enthusiasts and professional contractors alike.
5. Swastik Enterprise
Swastik Enterprise is a leading power tools manufacturing company in India that has recently expanded its business with the launch of Swan Machine Tools Pvt Ltd. With almost two decades of experience in the field, Swastik Enterprise is highly regarded for manufacturing a wide range of industrial and hand tools, including abrasive tools, cutting tools, garage tools, measuring tapes, and of course, power tools. At Swastik Enterprise, every product undergoes strict testing to ensure that they meet the highest standards of quality and durability before being made available to customers. As a result, customers can rest assured that they are receiving tools that are reliable and tailored to their specific needs.
6. Endico Power Tools
Endico Power Tools is a prominent power tools manufacturing company based in India, known for its innovative designs and high-quality products. The company's claim to fame is that it was the first to develop an original design for a woodworking router, which changed the game in the industry. Endico Power Tools' routers are famous for their precise cuts and exceptional finishes. The company also produces other power tools like woodcutters, marble cutters, angle grinders, blowers, and more, which are designed to serve various functions like plumbing, electricity, building, and industrial work.
7. Ensons Gages & Tools
Next on the list is Ensons Gages & Tools, one of the top rising power tool manufacturers in the country. When it comes to high-quality, and the most reliable industrial power tools, there are only a few manufacturers that deliver that. And it should be no surprise that Ensons Gages & Tools is one of those few manufacturers in the country. The best thing about this particular power tools manufacturer that we like the most is that they only use the highest quality raw materials to craft the end products.
8. SLS Fabri Tech
It was actually the year 1996 when SLS Fabri Tech came into existence. As of now, the main headquarters of this giant power tools manufacturer is located in Chennai. Whether it is the Metal Blowers, Damper, Silencers, or metal ducts, at SLS Fabri Tech, they make it all. The thing that makes SLS Fabri Tech stand out the most is the quality check facility, which ensures that every product sent out from the manufacturing facilities is of the highest quality, safe, and ready to begin work with.
9. Cargo Safe
Out of all the power tools manufacturers in the previous spots, Cargo Safe is one of the most recently established ones. It was the year 2017 when Cargo Safe started manufacturing power tools, especially industrial-grade ones, in the country. Despite the very recent establishment, Cargo Safe has been quite successful at building a decently large client base inside and outside India. Whether you are in need of container locks, D-rings, twist locks, corner castings, or even bridge fittings, Cargo safe has got you covered with its diverse product catalog.
10. V.M. Tools Co
Last on the list is V.M. Tools Co, one of the few power tools manufacturers that actually pioneered this particular segment of the industry. However, the case is a little different now, the popularity of this manufacturing company has decreased over the years, and the only reason for that is the increasing competition. However, after 5 decades in the industry, V.M. Tools Co still holds its position as one of the leading and top power tools manufacturers. Whether you need tools for sawing, cutting, or drilling operations, V.M. Tools Co has got you covered.
Conclusion
All in all, these top power tools manufacturers aren't just companies or brands that produce products for profits, but in a way, these companies are helping build India stronger and making it an even better place to live. So whether you were in search of the top power tools manufacturers out of curiosity, or you wanted to invest in the leading names in the industry, we hope that this post has been helpful for you in some way.