Top 10 Best Biodiesel Manufacturers In India
Biodiesel comes from biofuels derived from biomass, vegetable cooking oil, yellow grease, and more. India produces 500 million tonnes of biomass annually, including 120-150 million tonnes of extra biomass. Thus, India has huge resources for producing biodiesel. Biodiesel is much more environmentally friendly than conventional diesel because it does not emit high carbon monoxide, sulfates, unburned hydrocarbons, and particulate matter.
Biofuels such as biodiesel and bioethanol account for 12.83% of renewable energy production worldwide. In India, there are many companies specializing in the production of biodiesel and other biofuels. Let's have a look at the top 10 companies in this sector.
List of Top Biodiesel Manufacturers In India
1. G-Energetic Biofuels Private Limited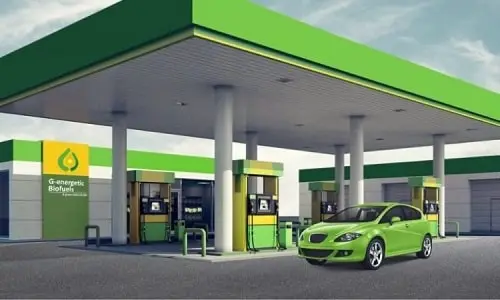 G-Energetic is one of the biggest manufacturers of biodiesel in India. This company gathers biomass from various food sectors and uses high-end technology to extract biodiesel and other biofuels. It has received ISO certification for its biodiesel, bioethanol, glycerine, and other bio-industrial chemicals.
Besides its good presence in Jharkhand, Bihar, and West Bengal, g-Energetic is emerging as a main biodiesel supplier in Uttar Pradesh. It has also expanded to North East states such as Arunachal Pradesh, Assam, Meghalaya, Manipur, Tripura, Nagaland, and Sikkim. Biodiesel retail stores of this company are located all over India.
2. Abellon Clean Energy
Abellon Clean Energy, based in Ahmedabad, Gujarat, is a leading manufacturer of biodiesel and other energy alternatives extracted from biomass. The biodiesel manufactured by this company has strict emission standards to reduce the levels of PM 2.5 in the atmosphere and lead to a greener environment. Apart from transportation, this company also provides biofuel for electricity and heating.
Abellon Clean Energy also manufactures eco-friendly machines to replace those using LPG, diesel, and other renewable energy sources. The main feature of the operations of this company is producing clean energy from agricultural and other kinds of waste.
3. Biodiesel Technocrats
Biodiesel Technocrats is a major producer of biodiesel in India. It is headquartered in Kolkata and has manufacturing facilities in Kolkata, Nagpur, and Delhi. This company has specialized biodiesel processing equipment using adsorbent technology to produce biodiesel and other biofuels.
Cutting-edge technology and high-end machinery have enabled this company to occupy a dominant position in the biodiesel market. The biofuel facilities owned and operated by Biodiesel Technocrats process a variety of feedstock such as Jatropha, RBD vegetable oils, Pongamia, High FFA animal tallow, and acid oils to produce biodiesel and other biofuels. The production capacities of these facilities range between 1-500 KLPD.
4. Emami Agrotech Limited
Emami Agrotech Limited is a part of the Emami Group of Companies and is one of India's leading producers of biodiesel. Emami Agrotech is a major producer of biodiesel in Eastern India and a major exporter of biodiesel to Europe and South East Asian countries. The headquarters of this company is located in Kolkata.
Emami Agrotech Limited is not limited to biodiesel but also manufactures edible oil, specialty fats, spices, and vanaspati. It has a large presence in the edible oil market due to its two brands, Healthy and Tasty, and Himani Best Choice. The annual revenue of this company is Rs. 25,000 crores.
5. Universal Biofuels Private Limited
Universal Biofuels Private Limited is headquartered in Hyderabad, and its production facility is located in Kakinada. It is a leading manufacturer of biodiesel and other renewable fuels. Apart from biodiesel, this company also produces chemicals and natural oil. All the products are manufactured at the company's multi-product manufacturing plant in Kakinada.
Universal Biofuels sells its biofuel and other products both in India and abroad. This company has a skilled workforce to produce, market and sell its goods on a global scale.
6. Altret Greenfuels Limited
Altret Greenfuels Limited is a part of Altret Industries Private Limited based in Ahmedabad. It is one of the leading producers of biodiesel derived from environmentally friendly materials with the help of biological agents. This company uses algae to biomass to oil conversion to make biodiesel and other biofuels. The in-house micronutrient facility of this company is used to grow algae for this purpose.
Altret Greenfuels also produces water treatment chemicals for effluent water, boiler feed water, condensate water, and cooling water. Other products of this company include fuel briquette made using municipal solid waste and quick-settling flocculant chemicals.
7. Washwell Biodiesel
Washwell Biodiesel has been producing distilled biodiesel since the year 2015. The biodiesel manufacturing plant of this company is located in Bhilwara, Rajasthan. The daily capacity of this facility to produce distilled biodiesel is about 2 lakh gallons. Distilled biodiesel is superior to crude biodiesel. Unlike the conventional crude biodiesel available in the market, distilled biodiesel does not cause the problem of choking in vehicles. Thus, distilled biodiesel is not only a green fuel but a highly smooth and efficient fuel.
Washwell Biodiesel is present in multiple states of the country such as Uttar Pradesh, Madhya Pradesh, Haryana, Delhi, Rajasthan, Gujarat, Chhattisgarh, Maharashtra, Bihar, Punjab, and more.
8. Chemical Construction International Private Limited
Chemical Construction International Private Limited, established in 1944, started as a specialist in upgrading batch extraction units and refineries used in the Indian edible oils and fats industry. This company is now a leading manufacturer of biodiesel in India. In addition to biodiesel, this company also has the expertise to produce palm oil, oleochemicals, spices, herbal extracts, by-products, oils and fats, and more.
CCI manufactures turnkey biodiesel plants based on cutting-edge technology. The plant capacities range between 30 TPD to 1000 TPD. This company has completed over 250 turnkey biofuel projects in over 20 countries and has many ongoing projects in India and abroad.
9. Khanda Biofuels Private Limited
Khanda Biofuels Private Limited is based in Telangana and is the country's first biodiesel producer. This company specializes in designing, building, and assembling biodiesel processing plants. Multiple biodiesel processing plants in India have been designed and commissioned by Khanda Biofuels.
Khanda Biofuels has a team of trained workers and experts to advise on installing and using biodiesel processing plants. This company also provides services to set up dry wash systems and oil purification and degumming plants.
10. Southern Online Biotechnologies Limited
Southern Online Biotechnologies Limited ventured into biodiesel production in the year 2003 and has become a major producer of high-quality biodiesel in India. This company uses multi-feed stock and cutting-edge biotechnology to produce environmentally friendly biodiesel, and is more efficient than conventional diesel. This company also produces glycerine as a by-product of biodiesel production.
SBT uses non-edible vegetable seed oils, cooking oil, animal fats, fatty acids, and fish oil as raw materials for biodiesel production. This company's main feature is developing wastelands by cultivating Pongamia for use as a raw material in biodiesel production. It also involves the tribals and the rural population in this endeavor, which generates employment and saves foreign exchange.
Conclusion
India's National Policy on Biofuels launched in 2009 and amended in 2018 seeks to reduce oil import costs, make the best use of drylands, increase farmer income, and create jobs. The above-mentioned top biodiesel production companies are playing the principal role in achieving these objectives.