5paisa App Advantages and Disadvantages
The famous trading and investment website 5paisa has attracted a lot of interest in the financial sector. The 5paisa app offers several features and was developed to streamline the investment process and appeal to a new generation of tech-savvy investors. It does, however, have its perks and disadvantages, just like every platform. This post will examine both facets so that you can choose wisely whether to use the 5paisa app for your investment requirements.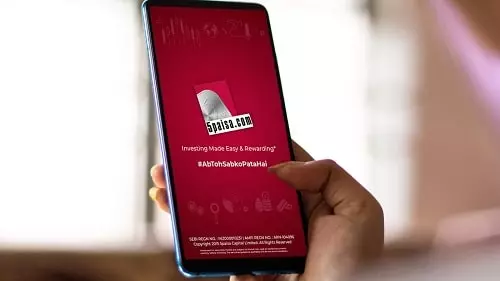 Advantages of the 5paisa App
User-Friendly Interface: The user-friendly interface of the 5paisa app makes it simple for both new and seasoned investors to navigate while using various features. The layout is simple and easy to use, making it simple to execute transactions, keep an eye on portfolios, and obtain market data.
Lowest charges: The least expensive rate is 5paisa, which is a fixed 20 rupees for every order. With our value-add bundles, this fee drops to Rs 10, the lowest in the sector.
Margin Funding: By paying only a portion of the delivery purchased in the cash section, 5Paisa offers its customers the option of margin trading funding. The remaining amount is supported by 5paisa at a modest daily rate of 0.06%.
Multi-Product App: 5paisa is a one-stop shop for every kind of investment product, and insurance, encompassing mutual funds, peer-to-peer lending, gold, and US investments. It is not only a trading app.
Analytics Services: 5paisa provides Portfolio Analyzer, a tool that allows you to independently assess the performance of your portfolio and enhance your investment approach.
Multiple Asset Classes: Users of the program can make investments in a wide variety of asset types, such as stocks, mutual funds, commodities, currency derivatives, and more. With such a variety, investors have the chance to create a diverse and well-balanced strategy from a single platform.
Research Tools and Insights: Access to a variety of research tools and market information is available through 5paisa. Users can use reports on fundamental and technical analysis, stock screeners, and real-time market data to make educated investment selections. These sites can be incredibly helpful for people trying to improve their trading methods.
Instant Account Opening: The software provides a painless and nearly immediate account opening process. Users can finish their KYC verification digitally, doing away with the requirement for paper documents and shortening the time it takes to begin investing.
Others
At NSE, BSE, and MCX, online trading for 5paisa is available in the areas of equity, commodities, and currencies. It is a cheap stockbroker with a flat rate. Regardless of the size of the section, trade, or exchange, a fixed Rs 20 brokerage fee is chargeable.
The Power Investor Pack, Basic Pack, and Ultra Trader Pack are the three subscription packages that 5Paisa offers. These programs provide you with several advantages, such as No-Account Opening Fees and a Flat Fee that is Reduced from Rs. 20 to Rs. 10.
Both regular and direct mutual funds are available through 5paisa Mutual Funds. There is a 5 paisa change set rate of Rs 10 every executed order for investing in mutual funds online. Both lump sum and SIP investments are available to investors.
Under its depository participant participation with CDSL, 5paisa demat accounts are made available. In March 2019, CDSL selects it as a Premier Depository Participant.
Account Types
5paisa Trading & Demat Account
A straightforward brokerage strategy is used by 5paisa.com to provide trading services. For a fixed charge of Rs. 20 per order for the Optimum Plan and Rs. 10 for the Platinum Plan, customers are able to trade across every segment as well as the Titanium Plan for Free Equity Delivery. When compared to conventional brokers, who charge brokerage fees as a percentage of overall turnover, this results in savings of up to 90%.
Mutual Fund Account
One of 5paisa's most important products is its online mutual fund investment account. A simple Mutual Funds Investment Account may be opened with 5paisa without cost. Customers get free access to the 'Auto Investor' technology, which supports online MF advising.
Disadvantages of the 5paisa App
Limited Customer Support
Even though the app strives to be user-friendly, certain consumers have complained about problems with customer service. Response times to inquiries could be longer than anticipated, which could cause dissatisfaction and hold up the process of fixing issues with accounts.
Connectivity and Technical Issues
The 5paisa app occasionally may have connectivity problems and technical errors, just like any other digital platform. Users may experience annoyance as a result of these interruptions, particularly during times of market volatility.
Margin Trading Risks
The 5paisa app offers margin trading, but doing so has associated dangers. Leverage can compound both gains and losses, so investors need to be careful when utilizing it. It could be hard for new traders to successfully manage the risks.
Limited Mutual Fund Choices
Although the app allows users to invest in mutual funds, the choices may be less extensive than on dedicated mutual fund platforms. A more focused platform with more alternatives may be preferred for investors who want access to a wide variety of mutual funds.
Charges for Inactivity
Users that do not regularly trade or who keep their accounts inactive for an extended period may be subject to certain fees. For investors who like a less active approach to their portfolios, this can be a disadvantage.
Conclusion
The 5paisa app offers several benefits that traders and investors seeking a user-friendly and affordable platform find appealing. It does have some negatives, though, like probable technological problems and a lack of customer assistance. Your decision to use the 5paisa app will ultimately be influenced by your risk tolerance, personal investment objectives, and preferences. Assess your entire financial strategy and carefully weigh the pros and downsides before making any decisions.