Why is it a good time to invest in BSE Bankex stocks?
The Indian securities and stock markets are growing at breakneck speeds, and there's seemingly nothing that can tide this astronomical rise in this day and age. Indexes have started to play a major role in mirroring this growth, and while major indexes like the Bank Nifty and Sensex are ruling the charts, there's a lot of money to be made in the lesser-known options as well.
The BSE Bankex is one such index that's designed to mirror and carry the image of the various public and private sector banks that are operating in the country. A constituent of the Bombay Stock Exchange, the BSE Bankex possesses some of the best banks under its umbrella, and this helps it sport a combined valuation of over 90% of the entire market capitalization of the banks that are listed in the stock market.
In this blog, we will be taking a look at the various factors that a particular bank stock must meet to be considered for inclusion in this exclusive group, how you can buy these stocks and indexes, and why you should definitely consider investing in the related constituent stocks right now! So, let's get started.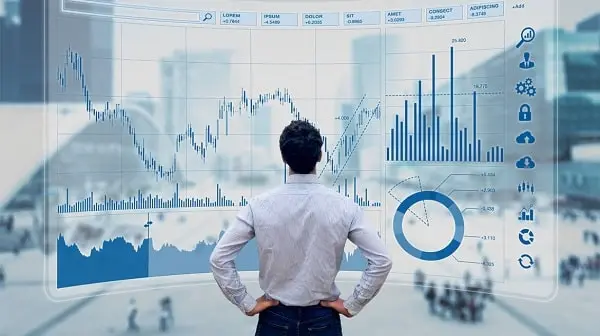 What does it take to gain access to this group?
If you are familiar with the manner in which indexes like Bank Nifty and BSE Bankex operate, you would know that they don't include each and every bank there is, but rather a specific group of banks that are able to meet certain preset guidelines.
One of the first conditions that banks must fulfill is the fact that they must be part of the BSE 500 listing, but as banks easily fulfill this requirement in most cases, we have decided to keep it out of the main grouping. The criteria that actually matter when it comes to BSE Bankex are as follows:
The bank in question must be a constant constituent of the BSE All Cap index for a minimum duration of 6 months or more.
The stock must be receiving a good deal of traction and must be able to generate good volumes over the past 6 months or more. In fact, they must've been traded during 80% of all the active sessions there.
The particular bank stock in question should have an average traded value of equal to, or more than 1 Billion INR over the past 6 months, and by several estimates, this is one of the grittiest boundaries to cross.
Once the banks manage to adhere to the aforementioned trio of qualifying guidelines, they must fall within the top 10 ranks of all the bank stocks that are listed and traded on the BSE on a regular basis. Now, it goes without saying that metrics like market capital rates and growth volumes play a crucial role in determining the rank of the banks when it comes to finishing in the top 10 of this exclusive list.
Now, there are a number of reasons why you must consider getting in on all these actions as soon as possible, and the following reasons bear strong support for all the prime reasons involved, but first, let's explore the options that are open to you if you are looking to buy this wondrous index.
How to invest in BSE Bankex?
There are two prime avenues that you can avail of if you are looking to invest in this amazing index:
Since the list consists of 10 individual stocks that go into creating the full index, you can try picking up each stock separately. This would also give you a specific amount of leverage regarding the choices you would be making regarding your purchases, but this method does call for a specific amount of knowledge regarding the market.
If you are someone who doesn't really possess a clear idea regarding the stock market but wants to invest in indexes like Bank Nifty and BSE Bankex as well, you can buy mutual fund units that deal in these indexes. There are a number of exceptional offerings on the market, so that is something that you can go for.
But being the intelligent investor that you are, there's no way you would buy something without strong reasoning and research, and thus, here are some of the top reasons that would establish a strong argument for this index.
Reasons why you should enter this index
India is one of the fastest-growing countries out there, and banks are the wheels that are enabling this growth in one way or the other. It's no secret that the banking sector has matured quite a lot over the past years, and this has come with several regulations and laws as well. According to experts, banking stocks are certainly the ones you should be going for if you want stable returns on your investments while hedging risks noticeably as well.
Some of the main advantages that BSE Bankex offers are as follows:
This index features a PE ratio that hovers below 20, and if you are somewhat familiar with the stock market, you'd know that it is a truly good figure when it comes to the banking sector.
In India, the banking sector has consistently delivered top-notch returns, a rise that has been exacerbated after the pandemic-induced downturn. According to market estimates, this is a trajectory that is expected to hold in the future as well.
The BSE Bankex features some really heavy hitters, including OG banks like SBI, ICICI Bank, Kotak Mahindra Bank, etc. Besides them, there are strong shares like AU Small Finance Bank, ones that tend heavily towards strong growth.
By going for a sectoral mutual fund in this sector, you can save on taxes as well. Now, what could possibly be better than saving on taxes while earning heavily in the process as well!
Final take
The BSE Bankex has strongly established itself as a great banking index that's underrated in certain aspects. There are a couple of ways in which you can get your hands on these stocks, and doing it makes a lot of sense as the potential returns on offer can turn out to be massive.