Verizon Communications Company Net Worth, History, CEO, Headquarter, Origin Country
Verizon Communications, a telecom and IT giant, earned $136.8 billion in 2022. The company has grown and innovated since 2000. Verizon introduced commercial 5G and offers voice, data, and video services across its networks and platforms. The organization provides services to two distinct types of clients: consumers and businesses. Aiming for zero operational emissions by 2035 and offering digital skills training are only two components of Citizen Verizon, Verizon's socially responsible business plan. Hans Vestberg is Verizon's president and CEO. The headquarters of the company is in the USA. Verizon delivers services such as 5G, 4G LTE, Fiber Optic, and Multi Edge Compute to consumers, corporations, public sectors, and wholesalers. Here are some interesting facts about the company, keep reading if you are willing to know interesting facts about the market leader in telecommunication.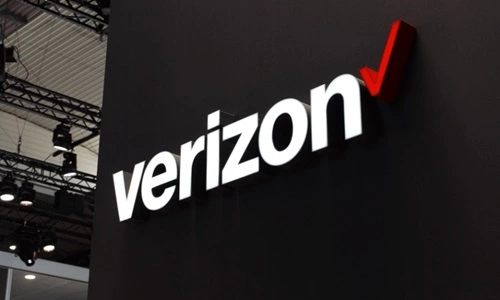 | | |
| --- | --- |
| Verizon Communications Origin Country | Delaware, United States |
| Established Year | June 30, 2000 |
| Headquarters | 1095 Avenue of the Americas in Midtown Manhattan, New York City |
| Verizon Communications CEO | Hans Vestberg |
| Verizon Communications Net Worth | $140.59B (as of October 30th, 2023) |
| Industry | global communications technology |
Verizon Communications Inc. Story behind Its Foundation
Verizon was founded by three events: the Bell Atlantic-NYNEX merger in August 1997, the formation of Verizon Wireless in April 2000, and the Bell AtlanticGTE merger in June 2000. Bell Atlantic and NYNEX were among the seven firms formed in 1984 following the Bell System's disintegration as part of a 1982 antitrust case settlement.
Ten years after the Bell System's split, Bell Atlantic and NYNEX formed a wireless collaboration in June 1994. This merger started in July 1995 as Bell Atlantic NYNEX Mobile. Together, their wireless businesses served 55 million prospective East Coast and Southwest customers.
The Bell Atlantic NYNEX Mobile cooperation paved the way for a full merger. Bell Atlantic and NYNEX agreed to a $23 billion merger on April 22, 1996, which was approved by federal regulators on August 15, 1997. The merger between Bell Atlantic and NYNEX was the second-largest in American corporate history at the time.
Bell Atlantic and Vodafone AirTouch Plc (now Vodafone Group Plc) merged their U.S. cellular assets on September 21, 1999, creating a new wireless business with a nationwide footprint, a single brand, and sharing digital platform. Verizon Wireless launched as part of Bell Atlantic on April 4, 2000, after the "Verizon" brand was unveiled on April 3. Verizon Communications, founded in June 2000, owned 55% of Verizon Wireless and ran the joint venture.
Verizon Communications Inc. Financials
Verizon has been in the top 20 Fortune 500 companies by revenue for over 20 years. Gross profit is a company's profit after removing variable costs directly related to creating and selling its products or services. Verizon 2010–2023 annual or quarterly gross profit growth rate:
Verizon gross profit rose 1.32% to $19.899B in the quarter ending September 30, 2023.
Verizon gross profit rose 1.74% to $78.628B in the year ending September 30, 2023.
Verizon gross profit rose 0.5% to $77.702B in 2022.
Verizon's 2021 gross profit rose 0.29% to $77.312B.
Verizon posted $77.091B in 2020 gross profit, down 0.07% from 2019.
Verizon Communications Inc. pioneered cutting-edge services in over 150 countries. Innovative service delivery and technology leadership drive the company's success. Verizon has become an industry leader thanks to CEO Hans Vestberg's vision and hard work. By introducing 5G to the public first, the firm ushered in a new era of connectivity and communication. Verizon has two main types of customers it serves: residential and commercial. The company's Consumer division provides wired and wireless phone and internet services to consumers. In contrast, the Business division is concerned mostly with large businesses, government agencies, and wholesalers.
Citizen Verizon, Verizon's responsible business plan, exemplifies the company's commitment to advancing economic, environmental, and social causes. In addition, by 2030, the firm plans to have helped 1 million small enterprises and trained 10 million young people in digital skills.
Verizon values diversity and welcomes all. The company scores well on disability and military friendly. Its $55 billion investment in minority supplier relationships over the previous decade shows its commitment to workplace diversity. Verizon plans to donate 2.5 million volunteer hours by 2025 to show its commitment to community improvement. Verizon defines the future of technology and communications by offering new solutions and promoting strong business practices.