Walgreens Boots Alliance Company Net Worth, History, CEO, Headquarter, Origin Country
Walgreens Boots Alliance, or Walgreens, is a multinational pharmaceutical and retail chain with a long history. This article covers the company's net worth, history, CEO, headquarters, and origin nation. According to current data, Walgreens Boots Alliance has a significant net worth. One of the major pharmacy retail chains worldwide, it is strong in the US and other countries. Despite fluctuating net worth, the company's diversified operations like retail pharmacies, healthcare services, and wholesale distribution support its financial stability.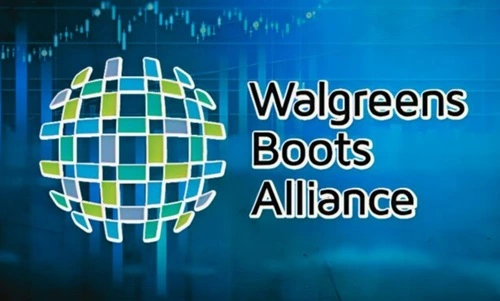 | | |
| --- | --- |
| Walgreens Boots Alliance Company Origin Country | Chicago, Illinois, United States |
| Established Year | 31 December 2014 |
| Headquarters | Deerfield, Illinois |
| Walgreens Boots Alliance Company CEO | Tim Wentworth |
| Walgreens Boots Alliance Company Net Worth | $18.26B (as of October 27th, 2023) |
| Industry | retail drugstore chain |
Walgreens Boots Alliance Company History
The origin countries of Walgreens Boots Alliance are the United States and the United Kingdom. Walgreens was founded in Chicago, Illinois, while Boots was founded in Nottingham, England. These two legendary corporations merged to establish Walgreens Boots Alliance, located in both nations.
Walgreens Boots Alliance, a worldwide healthcare and retail powerhouse, with a rich history spanning over a century. Its wealth shows its industry influence. With a vibrant CEO and headquarters in Deerfield, Illinois, this international corporation provides important healthcare and retail services to millions of clients worldwide while expanding into new areas.
The history of Walgreens Boots Alliance is one of expansion, innovation, and adaptation. It began as Walgreens and Boots. In 1901, Charles R. Walgreen launched the first Chicago Walgreens. The corporation grew into a US pharmaceutical and healthcare brand. However, boots emerged in the UK in 1849. John Boot founded it as a tiny herbal medicine shop. Boots became a significant UK healthcare and beauty retailer.
Walgreens Boots Alliance was formed in 2014 due to their merger. One of the largest pharmacy-led health and well-being companies was formed by this combination. In a major move, the corporation expanded globally and improved its skills.
Walgreens Boots Alliance Company Financial Highlights
WBA first-quarter sales fell 1.5 percent to $33.4 billion, up 1.1 percent in constant currency. Sales grew 3.2 percent in constant currency excluding AllianceRx Walgreens' 485 basis points negative impact and U.S. Healthcare M&A's 280 basis points positive impact.
The quarterly operating deficit included a $6.5 billion pre-tax opioid claims and litigation liability. In constant currency, adjusted operating income was $1.0 billion, down 42.2 percent due to lower COVID-19 vaccination and testing volumes compared to the peak prior year period, planned payroll and IT investments in U.S. Retail Pharmacy, and growth investments in U.S. Healthcare. Increased U.S. and international retail contributions partially offset this.
Q1 net operating cash flow was $493 million. Holiday inventory in the US and UK harmed operating cash flow. Free cash flow was negative $117 million, down $762 million from the year-ago quarter owing to reduced earnings, working capital phasing, and increased capital expenditures in growth projects including VillageMD footprint expansion, micro-fulfilment centres, and digital transformation.
The previous quarter, COVID-19 vaccinations contributed considerably. First-quarter international sales declined 10.8% to $5.2 billion due to a 15.4% currency impact. In constant currency, Boots UK sales grew 4.3 percent and Germany wholesale sales 4.2 percent. Clinic development and footprint growth expanded VillageMD 48.7%. Contract wins, relationship building, and executional emphasis grew Shields 44.1 percent. CareCentrix grew 22.3% by expanding partner services.