Top Strategic Management Courses for Working Professionals
In today's rapidly changing business landscape, strategic management has become an indispensable skill for professionals aiming to navigate the complexities of the corporate world successfully. Whether you're an experienced executive looking to sharpen your strategic acumen or a mid-level manager aspiring to climb the corporate ladder, investing in a strategic management course can provide the knowledge and tools.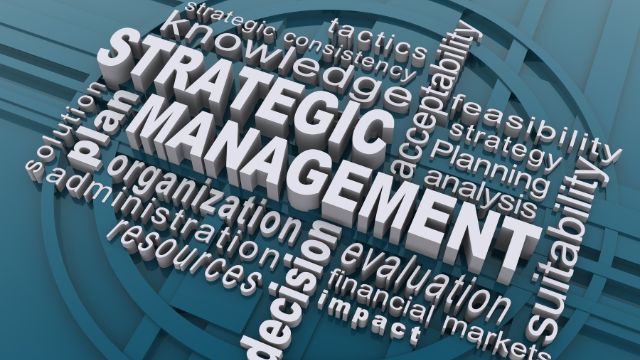 In this blog, we'll explore three top-notch courses offered by renowned institutions tailored to the needs of working professionals.
1. Advanced Strategic Management Programme
IIM Kozhikode is known for its excellence in management education, and its Advanced Strategic Management Programme is no exception. Designed for seasoned professionals, this course delves deep into the intricacies of strategic thinking and decision-making. The program typically spans one year, allowing participants to absorb the material thoroughly while balancing their professional commitments.
Key Features
Comprehensive Curriculum: The course covers various topics, including business strategy, competitive advantage, strategic leadership and negotiation, design thinking, and more. It equips participants with the knowledge and tools to formulate and execute effective business strategies.
Faculty Expertise: Participants learn from experienced faculty members who are leaders in their respective fields. The faculty often combines academic rigor with real-world insights, ensuring students gain practical knowledge.
Case Studies: Case studies are an integral part of the program, providing aspirants with the opportunity to analyze real-world business scenarios. This hands-on approach enhances their problem-solving and decision-making skills.
Networking Opportunities: Participants can connect with diverse professionals from various industries. This networking can lead to valuable collaborations and insights beyond the classroom.
Course Eligibility: Professionals should hold a degree or diploma and possess a minimum of 7 years of work experience. Postgraduates with at least 5 years of work experience can also apply.
2. Executive Programme in Strategic Management
This IIM Lucknow course is designed for mid to senior-level professionals seeking to enhance their strategic management capabilities. The 7-month program offers a blend of academic rigor and practical insights, making it a valuable asset for career advancement.
Key Features
Customized Learning: The program recognizes that aspirants come from diverse professional backgrounds. Therefore, it offers a customized curriculum that can be customized to suit individual career goals and industry requirements.
Strategic Decision-Making: The ultimate goal of this program is to teach aspirants how to make informed strategic decisions. Through case studies, simulations, and group discussions, students gain a deeper understanding of the decision-making process.
Guest Lectures: Renowned industry experts and leaders often deliver guest lectures, offering participants real-world perspectives and insights into contemporary strategic challenges.
Capstone Project: The program includes a capstone project where participants can apply their newfound knowledge to a real business challenge, providing a tangible link between theory and practice.
Course Eligibility: Professionals should have completed their graduation and gained at least 5 years of professional experience after graduation. Diploma-holding candidates are also eligible.
3. Professional Certificate Programme in Strategic Management for Transformational Growth
Professional Certificate Programme in Strategic Management for Transformational Growth is designed for mid and senior executives looking to drive transformational change within their organizations. This 9-month IIM Indore course focuses on innovative strategic thinking and execution to achieve sustainable growth.
Key Factors
Transformational Approach: This course emphasizes strategic management as a catalyst for transformation. Aspirants learn to identify growth opportunities, lead change initiatives, and foster innovation.
Flexible Learning: Recognizing the demands of a professional's schedule, the program often offers a flexible learning format, combining online and on-campus components. This flexibility allows participants to balance their work and studies effectively.
Access to Resources: Participants gain access to a wealth of resources, including the latest research, industry reports, and tools that help strategic decision-making.
Peer Learning: Collaborative learning is encouraged through group projects and discussions, empowering participants to exchange ideas and learn from each other's experiences.
Course Eligibility: Professionals should have degrees or diplomas from universities accredited by the Association of Indian Universities and possess at least three years of professional experience.