How To Find A Job As A Cybersecurity Tech
The cybersecurity field is expanding rapidly, making qualified cybersecurity experts more in demand than ever. Companies and other organizations are actively hiring cybersecurity techs to protect their sensitive information and digital assets as the frequency of cyberattacks rises.
In light of this, gaining employment in the cybersecurity industry might be an excellent choice for those who possess the necessary abilities. A general overview of how to break into the cybersecurity industry is provided in this article.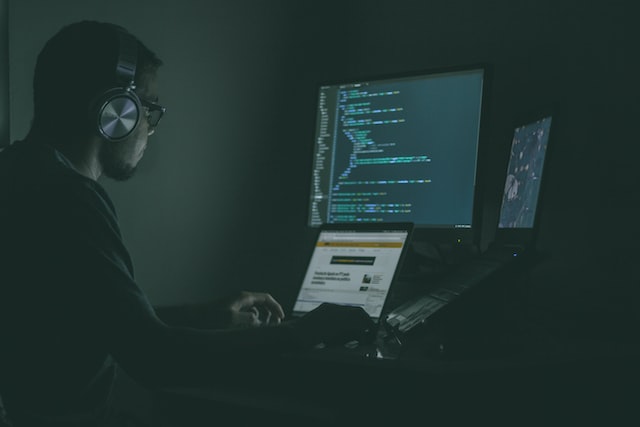 Build Your Cybersecurity Skills
To get hired for a position in cybersecurity, you need more than just the necessary credentials. Gaining work-related experience is crucial for skill development. You can polish your abilities and meet new people interested in cybersecurity by participating in a competition or hackathon.
Volunteering for cybersecurity projects or interning at cybersecurity companies are also great ways to obtain experience.
1.    Network With Cybersecurity Professionals:
In order to land a job in cybersecurity, networking is just as important as it is in any other industry. Cybersecurity conferences, meetups, and online forums are great places to connect with other field experts. Connecting with others in your field can help you find a job, find a referral source, and learn about the inner workings of your chosen field.
2.    Create An Impressive Resume And Cover Letter:
Employers will form their initial impressions of you based on the materials you submit with your resume and cover letter. Because of this, they must stand out. Your resume and cover letter should be written specifically for the position you are looking for and should emphasize your relevant abilities and expertise.
3.    Apply For Cybersecurity Jobs:
Apply for cyber security jobs once you have completed the required coursework, earned the relevant certifications, and established connections with other industry professionals. Websites like Indeed, Glassdoor, and LinkedIn make it easy to look for cybersecurity employment online. Another option is to apply directly to cybersecurity +corporations or those with dedicated cybersecurity teams.
4.    Prepare For Interviews:
Getting to this point is a big deal in your quest for employment. Find as much as possible about the organization and the role, and review sample questions typically asked in cybersecurity interviews. Rehearse your answers and be prepared to show off your cybersecurity knowledge.
Factors To Be Careful While Finding Jobs Of Cyber Security:
As with any job search, it's essential to exercise caution when looking for a position in cybersecurity to ensure you land a suitable role for your experience and goals. For your consideration, here are a few things:
Growth Opportunities: Since cybersecurity is an ever-evolving area, choosing a job with a firm that supports your career progression is crucial. Try to choose a company that cares about its workers and is willing to help them grow professionally.
Job Security: Jobs for cybersecurity experts are in high demand, but finding a company that can guarantee your future employment is crucial. Consider dealing with well-established companies that have a good track record when it comes to their finances.
Work-Life Balance: Cybersecurity Work pressures are real, but so is the need for a balanced personal life. Look for employers who can accommodate your needs by providing you with various work options, paid time off, and other benefits.
Tips For Staying Up To Date With Cybersecurity Trends:
The field of cybersecurity is ever evolving, so it's crucial to keep up. Methods for Maintaining Relevance in Your Field:
Follow Cybersecurity News And Blogs: A wide variety of news websites and blogs can report on the newest advancements in the cybersecurity field. Join the informed by subscribing to these publications and reading them frequently.
Attend Industry Conferences And Events: Meeting other experts in the area and hearing about the newest developments in cybersecurity is an excellent perk of attending conferences and events in the sector.
Join Cybersecurity Groups On Social Media: Networking sites like LinkedIn and Facebook have many communities devoted to cybersecurity. Joining one of these communities is a great way to network with other experts and learn about emerging trends in your field.
Conclusion:
Education, certifications, skills, networking, and job search methods are all necessary for success while looking for work in cybersecurity. Taking the measures mentioned earlier will improve your chances of landing a rewarding job in the cybersecurity industry. Job success will come to those who are patient, persistent, and proactive.