The Home Depot Company Net Worth, History, CEO, Headquarter, Origin Country & More
When it comes to the home improvement stuff, no other company or brand does it better than Home Depot. Whether you need plumbing stuff, building materials, garden and lawn stuff, or just regular home appliances or home improvement products, Home Depot literally has all of that. Once you enter a Home Depot for something home improvement related, you are not going home empty-handed, that's for sure. But did you know that this huge company that you see today was just started as a two-store brand from Atlanta, Georgia? Yep, they had a pretty small start back in 1979, but yeah, the hard work of people behind the scenes has really paid off. If that sounds interesting to you, then keep on reading to find out more information like the net worth of Home Depot, a sneak peek into the history, and much more.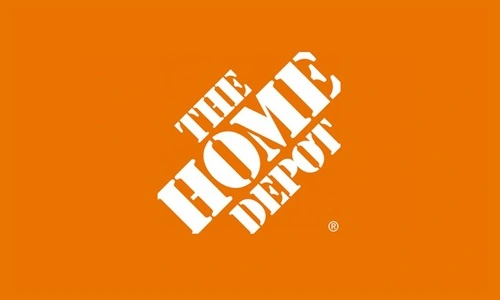 | | |
| --- | --- |
| The Home Depot Origin Country | United States |
| Established Year | 1979 |
| Headquarters | Atlanta, Georgia, U.S. |
| The Home Depot CEO | Ted Decker |
| The Home Depot Net Worth | $284.71 billion (as of October 2023) |
| Industry | Retailing (home improvement supplies) |
The Home Depot Story
Back in 1978, two friends had a dream. Bernie Marcus and Arthur Blank sat in a Los Angeles coffee spot and imagined the ultimate DIY haven. A big store, filled with everything you'd need, at prices that made sense. With help from their friends, Ken Langone, the money man, and Pat Farrah, the merchandise guru, their dream came alive in Atlanta, in the year 1979. These weren't typical stores though, they were kinda enormous. and much bigger than what folks were used to. Back in those early days, a promise was made: top goods, fair prices, and real help. And as they grew after 1981, so did their urge to give back. Volunteers from the store stepped up, focusing on helping veterans and local communities. As you know, they started pretty small with just two stores in Atlanta, and now you see them as this big company that has more than 2,300 stores across multiple countries. Right? But that didn't happen overnight though, they really had quite a lot of issues when scaling up, but all of that was totally worth it.
Home Depot Financials
See, as we hit the second quarter of 2023, Home Depot rang up sales totaling $42.9 billion. Now, you might think, "That's a massive amount!" But that's actually 2.0% less than what they earned during the same time last year. And, speaking of surprises, back in 2020, they made a whopping $132.1 billion in sales, with their profits sitting pretty at $12.9 billion. Now, if you're into stocks, you might've seen "HD" ticking on the New York Stock Exchange. Yep, that's Home Depot. At its core, Home Depot is all about home improvement. Whether you're a hands-on DIY, a "get someone else to do it" person, or a pro, they've got you. They're everywhere, making homes brighter, better, and just plain awesome. And because of all that, the current net worth of Home Depot is sitting pretty at a staggering $284.71 billion.