State Farm Company Net Worth, History, CEO, Headquarter, Origin Country
Did you know that it was just recently (in 2022) when State Farm hit the 100-year mark of being in business? Well, for those of you who don't know, State Farm is this American automobile insurance company that is one of the top ones in the country within the Insurance, Banking, and Financial Services scene. Another really cool thing about the State Farm company is that it was actually started by a retired farmer (hence the name of the company) back in 1922. If that seems intriguing enough to you already, then keep on reading because this is going to be a quick lowdown on State Farm's history, origin story, net worth, and who's currently in charge of the company. So yeah, let's get down to it then, shall we?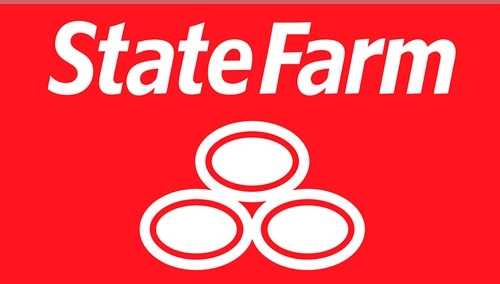 | | |
| --- | --- |
| State Farm Origin Country | United States |
| Established Year | 1922 |
| Headquarters | Bloomington, Illinois, United States |
| State Farm CEO | Michael L. Tipsord |
| State Farm Net Worth | $131.2 billion (as of November 2023) |
| Industry | Insurance, Banking, and Financial Services |
The State Farm Story
Of course, there will be a rich history associated with State Farm's name because it is a century-old company. Well, it all started when George J. Mecherle, a retired farmer, had an idea of a company that would help out people, especially farmers with financial services. That's when it all began. He saw that people back then were having a lot of issues in the farming scene, especially when it came to buying vehicles or farming equipment. That's the reason why he started an auto insurance company back then. And just like that, State Farm was started, which grew over the years, slowly and steadily. There wasn't quite the drama as other companies in the same niche, that's why they have been able to spread all over the United States and Canada as well. Currently, when it comes to insurance, banking, and financial services for farmers in the nation, State Farm is the biggest name for that.
The State Farm Financials
Since State Farm has always been in the financial services sector, that is the reason why their financial game has always been strong. Take their 2019 revenue report, for example, that year alone they brought in more than $79.39 billion. That same year, they had total assets worth more than $294.82 billion. But that was like four years ago, so what is their current status in 2023? Well, as of November 2023, State Farm's total net worth is standing pretty at a mind-boggling number of $131.2 billion. You see, State Farm's total net worth could have been even higher, but since they sold their operations in Canada to the Desjardins Group, that's why their estimated net worth in 2023 is much lower. Along with that, many new policies of State Farm, like the one where they have stopped issuing new home insurance in California, have also affected their financial numbers. But yeah, the company has stood the test of time for more than 101 years, and we are pretty sure that they'll keep going even stronger in the coming few years.